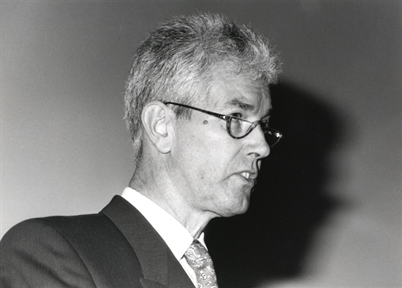 Lecture Series

En torno a la exposición "Klimt, Kokoschka, Schiele: un sueño vienés (1898-1918)" (I)

(I) "To every Age its Art, and to Art its Freedom". Inaugural lecture.
URL:
Date: 7/02/1995
Presenter:
"Cabe preguntarse si, realmente, es lícito relacionar a Klimt, Schiele y Kokoschka, sin más, en un mismo contexto. ¿No fueron, sin excepción, personalidades muy marcadas con proyectos vitales y metas artísticas caracterizadas por su acusado individualismo? Lo que se propone evidenciar esta exposición es que el espíritu de la época -el Zeitgeist- y numerosos nexos unen a los tres pintores pluralmente en los años comunes que van desde el cambio de siglo hasta 1918.
Klimt, Schiele y Kokoschka son, sin ninguna salvedad, impensables sin la mezcla de etnias unidas bajo la monarquía austrohúngara, sin la aportación judía al florecimiento cultural y sin el clima de invernadero intelectual y cultural que reinaba en Viena, la capital del imperio."
Según lo previsto en la Ley 34/2002 de Servicios de la Sociedad de la Información y de Comercio Electrónico, en la Ley Orgánica 15/1999 del 13 de Diciembre, de Protección de Datos de Carácter Personal y en el Reglamento (UE) 2016/679 General de Protección de Datos, le informamos que sus datos personales figurarán en nuestros archivos automatizados. Sus datos no son ni serán en ningún caso suministrados a terceros. Puede en cualquier momento ejercitar su derecho de acceder, rectificar, de oposición al uso y, en su caso, cancelar sus datos personales comunicando al correo electrónico privacidad@march.es la operación a realizar. Más información sobre nuestra política de privacidad.