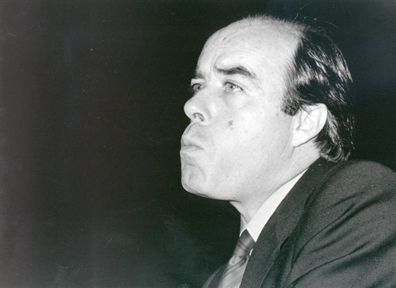 Lecture Series

Libros y lecturas: cinco momentos históricos (II)

"Books and reading in Humanism and Renaissance"
URL:
Date: 9/05/1995
Presenter:
La Fundación Juan March, en colaboración con la Dirección General del Libro, Archivos y Bibliotecas del Ministerio de Cultura, organizó a lo largo del pasado mes de mayo un ciclo de cinco conferencias titulado «Libros y lectura: cinco momentos históricos». Francisco Bobillo, director general del Libro, en su intervención inaugural, señaló que la finalidad del ciclo era ver cuál había sido la importancia que el libro tuvo en distintos momentos históricos. «Una importancia -señaló- medida no por los índices de lectura, que seguramente serían ínfimos, y además los desconocemos, sino por la importancia que la lectura pudo tener en la formación de los individuos. Los libros han servido para arrojar luz, para alejar supersticiones, para privarnos de miedos determinados: y esto se verá en el ciclo.» Un ciclo en el que intervinieron: Agustín García Calvo, Domingo Ynduráin, Máxime Chevalier, Nigel Glendinning y Jaime Cerrolaza.
Según lo previsto en la Ley 34/2002 de Servicios de la Sociedad de la Información y de Comercio Electrónico, en la Ley Orgánica 15/1999 del 13 de Diciembre, de Protección de Datos de Carácter Personal y en el Reglamento (UE) 2016/679 General de Protección de Datos, le informamos que sus datos personales figurarán en nuestros archivos automatizados. Sus datos no son ni serán en ningún caso suministrados a terceros. Puede en cualquier momento ejercitar su derecho de acceder, rectificar, de oposición al uso y, en su caso, cancelar sus datos personales comunicando al correo electrónico privacidad@march.es la operación a realizar. Más información sobre nuestra política de privacidad.