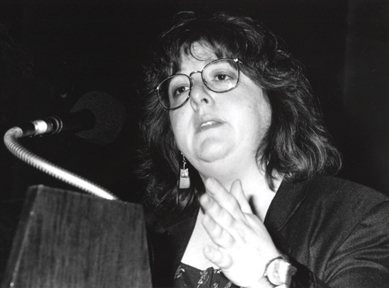 Lecture Series

Gender Relations and Welfare States (I)

"Theorizing the Relationship between Gender and Welfare States: Feminist Analytic Approaches"
URL:
Date: 11/12/1995
Presenter:
Con el título de «Gender Relations and Welfare States» («Estados de bienestar: hombres y mujeres»), la socióloga norteamericana Ann Shola Orloff, profesora en la Universidad de Wisconsin, Madison (EE. UU.), impartió en la Fundación Juan March, los días 11,12 y 14 de diciembre, un ciclo de conferencias públicas, organizado por el Centro de Estudios Avanzados en Ciencias Sociales, del Instituto Juan March de Estudios e Investigaciones.
Según lo previsto en la Ley 34/2002 de Servicios de la Sociedad de la Información y de Comercio Electrónico, en la Ley Orgánica 15/1999 del 13 de Diciembre, de Protección de Datos de Carácter Personal y en el Reglamento (UE) 2016/679 General de Protección de Datos, le informamos que sus datos personales figurarán en nuestros archivos automatizados. Sus datos no son ni serán en ningún caso suministrados a terceros. Puede en cualquier momento ejercitar su derecho de acceder, rectificar, de oposición al uso y, en su caso, cancelar sus datos personales comunicando al correo electrónico privacidad@march.es la operación a realizar. Más información sobre nuestra política de privacidad.