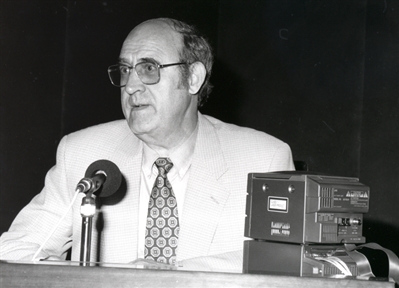 Lecture Series

Manuel de Falla y su entorno (III)

"Falla and the traditional folk music"
URL:
Date: 18/04/1996
Presenter:
«Manuel de Falla y su entorno» fue el título de un ciclo de conferencias y conciertos que organizaron el pasado abril la Fundación Juan March y la Orquesta Sinfónica y Coro de RTVE, para conmemorar el cincuentenario de la muerte del compositor gaditano. Cinco especialistas abordaron la figura y la obra de Falla desde distintas perspectivas: su conexión con la música francesa, sus relaciones con la música popular y la música culta, la visión de Falla por un compositor de nuestros días o la nueva valoración crítica de su figura a la luz de las últimas investigaciones. Asimismo, se ofrecieron tres conciertos de cámara, en la sede de la Fundación Juan March, y otros tres sinfónicos en el Teatro Monumental, de Madrid.
Según lo previsto en la Ley 34/2002 de Servicios de la Sociedad de la Información y de Comercio Electrónico, en la Ley Orgánica 15/1999 del 13 de Diciembre, de Protección de Datos de Carácter Personal y en el Reglamento (UE) 2016/679 General de Protección de Datos, le informamos que sus datos personales figurarán en nuestros archivos automatizados. Sus datos no son ni serán en ningún caso suministrados a terceros. Puede en cualquier momento ejercitar su derecho de acceder, rectificar, de oposición al uso y, en su caso, cancelar sus datos personales comunicando al correo electrónico privacidad@march.es la operación a realizar. Más información sobre nuestra política de privacidad.