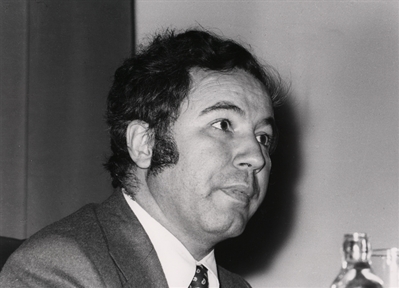 Lecture Series

Pasado, presente y futuro del Museo del Prado (III)

"The Museo del Prado from 1939 to the present day"
URL:
«Pasado, presente y futuro del Museo del Prado» es el tema del Curso Universitario impartido por el profesor don Alfonso E. Pérez Sánchez en la Fundación, quien, en sus dos primeras lecciones impartidas hasta el momento de cerrar nuestro Boletín, ha trazado una visión histórica de la situación y evolución del Museo, desde su inauguración, en 1819, hasta la Guerra Civil.
Según lo previsto en la Ley 34/2002 de Servicios de la Sociedad de la Información y de Comercio Electrónico, en la Ley Orgánica 15/1999 del 13 de Diciembre, de Protección de Datos de Carácter Personal y en el Reglamento (UE) 2016/679 General de Protección de Datos, le informamos que sus datos personales figurarán en nuestros archivos automatizados. Sus datos no son ni serán en ningún caso suministrados a terceros. Puede en cualquier momento ejercitar su derecho de acceder, rectificar, de oposición al uso y, en su caso, cancelar sus datos personales comunicando al correo electrónico privacidad@march.es la operación a realizar. Más información sobre nuestra política de privacidad.