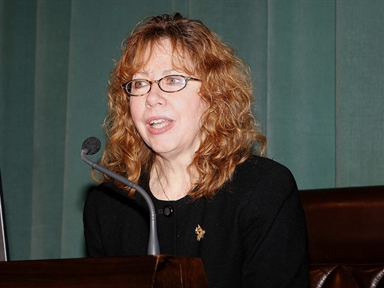 URL:
Date: 29/01/2008
Presenter:
The conference will analyze the political options that the population of African origin -also known as "Atlantic Creoles"- had during the period of the Atlantic revolutions in the 16th and 17th century. We will examine the policies that were developed through the processes in which they were involved, as well as the written documentation that was produced. We will show that these Africans and their descendants had access to a varied and important written and spoken information, which allowed them to make political decisions in order to maintain their so hard won freedom.
These "Atlantic Creoles" had to fights successively for the king of Congo, for the king of England, for the king of France, for the French Jacobins, for the chiefs of the "muskogyu" and "seminolas" indigenous tribes, and for the king of Spain. Each change of alliance required an analysis and a serious evaluation of the political scenarios and the freedom possibilities that each ally offered.
Según lo previsto en la Ley 34/2002 de Servicios de la Sociedad de la Información y de Comercio Electrónico, en la Ley Orgánica 15/1999 del 13 de Diciembre, de Protección de Datos de Carácter Personal y en el Reglamento (UE) 2016/679 General de Protección de Datos, le informamos que sus datos personales figurarán en nuestros archivos automatizados. Sus datos no son ni serán en ningún caso suministrados a terceros. Puede en cualquier momento ejercitar su derecho de acceder, rectificar, de oposición al uso y, en su caso, cancelar sus datos personales comunicando al correo electrónico privacidad@march.es la operación a realizar. Más información sobre nuestra política de privacidad.