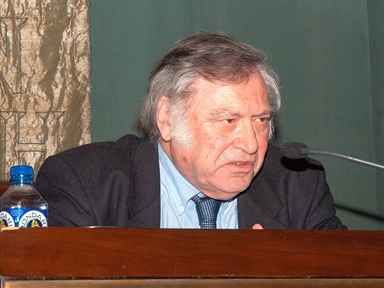 URL:
Date: 28/02/2008
Presenter:
DAOIZ AND VELARDE AND THE SECOND OF MAY
In this conference, after examining the military career of the artillery captains Luis Daoiz and Pedro Velarde Santiyán, we will specify which was the attitude of these two official in the days prior to the Second of May of 1808. Later, we will expose their participation in the defense of the Monteleón park and the conditions under which they were killed, evaluating the different significance of the behavior of one and the other. Finally, we will study the conditions under which Daoiz and Velarde, already in the middle of the Independence War, were elevated to the category of national heroes and became two of the most important symbols of the Indomitable Nation myth.
Según lo previsto en la Ley 34/2002 de Servicios de la Sociedad de la Información y de Comercio Electrónico, en la Ley Orgánica 15/1999 del 13 de Diciembre, de Protección de Datos de Carácter Personal y en el Reglamento (UE) 2016/679 General de Protección de Datos, le informamos que sus datos personales figurarán en nuestros archivos automatizados. Sus datos no son ni serán en ningún caso suministrados a terceros. Puede en cualquier momento ejercitar su derecho de acceder, rectificar, de oposición al uso y, en su caso, cancelar sus datos personales comunicando al correo electrónico privacidad@march.es la operación a realizar. Más información sobre nuestra política de privacidad.