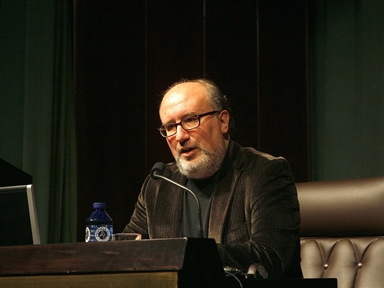 The tragic irony of "Don Giovanni"
URL: https://www.march.es/conferencias/anteriores/voz.aspx?p1=22693&l=2
Date: 4/11/2010
Presenter: Lucía Franco
Duration: 65
Don Giovanni is the most revolutionary work of Mozart in all senses of the word. If The Magic Flute is the most lyric and imaginative work of the author, Don Giovanni is the most terrane and "realist", a portrait particularly deep and refined of characters and human relations marked with the sign of irony. This irony appears from the conflict that Mozart created between what the opera "should say" and what it really "says". This is, the conflict existing between the moral established in his time and the moral freedom of the work of art. Mozart laughs of everything, or almost everything, and creates in Don Giovanni an unforgettable gallery of portraits, starting with the protagonist, who a long tradition of opera critics has tended to present as an "empty" figure without true humanity. It is in the music where the work finds its full sense and where his ironic sense is developed, in way rarely equaled in the history of this genre. An irony that is located in the very center of a terrible dissolution of the forms (social, moral, artistic) which will lead to romanticism and the modern society.