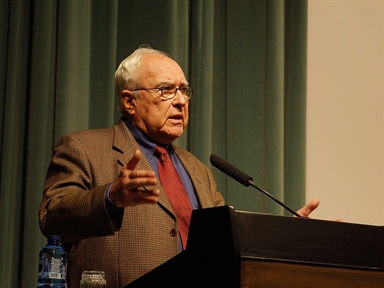 URL:
Date: 15/10/2010
Presenter:
Flesh and the Devil (USA, 1927) by Clarence Brown, starring Greta Garbo and John Gilbert. (116 minutes)
Flesh and the Devil, by Clarence Brown, was the North-American film that made Greta Garbo "divine". She played a femme fatale, a devastating vamp capable of ruining male loyalties, although her eroticism was very elegant. Her co-star was John Gilbert and in two famous scenes she reinvented the techique of kissing on camera.
Según lo previsto en la Ley 34/2002 de Servicios de la Sociedad de la Información y de Comercio Electrónico, en la Ley Orgánica 15/1999 del 13 de Diciembre, de Protección de Datos de Carácter Personal y en el Reglamento (UE) 2016/679 General de Protección de Datos, le informamos que sus datos personales figurarán en nuestros archivos automatizados. Sus datos no son ni serán en ningún caso suministrados a terceros. Puede en cualquier momento ejercitar su derecho de acceder, rectificar, de oposición al uso y, en su caso, cancelar sus datos personales comunicando al correo electrónico privacidad@march.es la operación a realizar. Más información sobre nuestra política de privacidad.