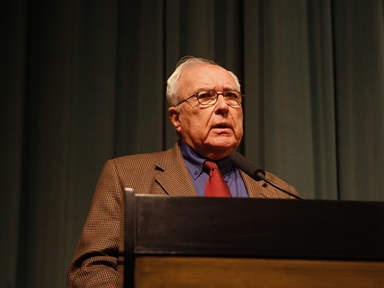 The Thief of Bagdad (1924), by Raoul Walsh, starring Douglas Fairbanks. 139 minutes
Presentation: Román Gubern

The Thief of Bagdad (1924), by Raoul Walsh, deployed an amazing visual imagination by freely adapting the Arabian story of One Thousand and One Nights for the big screen, in a surprising art nouveau set design, with Mexican extras recruited in Los Angeles and starring the athletic Douglas Fairbanks, who learnt Nijinsky's choreography in order to adapt it to his performance.
Según lo previsto en la Ley 34/2002 de Servicios de la Sociedad de la Información y de Comercio Electrónico, en la Ley Orgánica 15/1999 del 13 de Diciembre, de Protección de Datos de Carácter Personal y en el Reglamento (UE) 2016/679 General de Protección de Datos, le informamos que sus datos personales figurarán en nuestros archivos automatizados. Sus datos no son ni serán en ningún caso suministrados a terceros. Puede en cualquier momento ejercitar su derecho de acceder, rectificar, de oposición al uso y, en su caso, cancelar sus datos personales comunicando al correo electrónico privacidad@march.es la operación a realizar. Más información sobre nuestra política de privacidad.