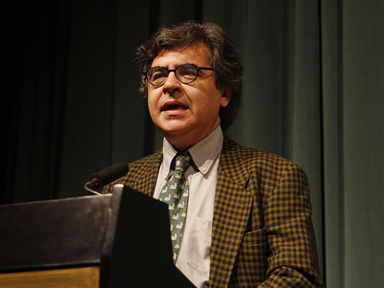 Blood and Sand (1922), by Fred Niblo, starring Rudolph Valentino. 86 minutes
Presentation: Manuel Hidalgo

Blood and Sand (1922), by Fred Niblo, was a coloristic adaptation of the famous taurine novel by Vicente Blasco Ibáñez, the best paid writer during the Hollywood silent film era. The film stars Rudolph Valentino, launched to fame the year before with The Four Horsemen of the Apocalypse, another novel by the same author. This film was included in the first silent-film cycle, in 2011, Melodrama and the Star System.
Según lo previsto en la Ley 34/2002 de Servicios de la Sociedad de la Información y de Comercio Electrónico, en la Ley Orgánica 15/1999 del 13 de Diciembre, de Protección de Datos de Carácter Personal y en el Reglamento (UE) 2016/679 General de Protección de Datos, le informamos que sus datos personales figurarán en nuestros archivos automatizados. Sus datos no son ni serán en ningún caso suministrados a terceros. Puede en cualquier momento ejercitar su derecho de acceder, rectificar, de oposición al uso y, en su caso, cancelar sus datos personales comunicando al correo electrónico privacidad@march.es la operación a realizar. Más información sobre nuestra política de privacidad.