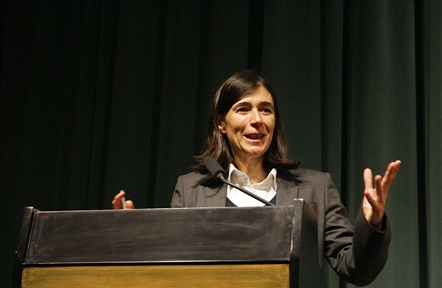 URL:
Date: 10/04/2012
Presenter:
Cancer and aging are travel companions. In a first view this relation may seem awkward, but the events that have allowed to establish this improbable bond go back to the year 1951 when for the first time it was possible to keep in lab culture conditions an immortal human cellular line, of cells that are in constant growth. The same barriers that separate normal cells from immortal cells connect in an intimate way the "how" with the "why" of aging.
The complexity of aging and biological cancer prevent from being able to extract easy generalizations. Cancer and aging are fostered by the accumulation of cellular damage. Those mechanism protecting the cells from damage will provide protection for both cancer and aging. On the other hand, cancer and longevity require a durable potential of cell proliferation and, thus, the mechanisms limiting the indefinite cell proliferation (like for example the telomeric shortening or cellular senescence) will provide protection against cancer, but a the same time favor aging. The net equilibrium between these two types of mechanism, those diminishing the amount of cell damage (protecting at the same time from cancer and aging) and those preventing from the excessive cell proliferation (which normally do not limit the average life of the individual, but that in protected environments may contribute to aging) would be what would ensure a healthy existence (free of cancer and of the complications derived from aging) to most individuals during the young and adult life periods.
Según lo previsto en la Ley 34/2002 de Servicios de la Sociedad de la Información y de Comercio Electrónico, en la Ley Orgánica 15/1999 del 13 de Diciembre, de Protección de Datos de Carácter Personal y en el Reglamento (UE) 2016/679 General de Protección de Datos, le informamos que sus datos personales figurarán en nuestros archivos automatizados. Sus datos no son ni serán en ningún caso suministrados a terceros. Puede en cualquier momento ejercitar su derecho de acceder, rectificar, de oposición al uso y, en su caso, cancelar sus datos personales comunicando al correo electrónico privacidad@march.es la operación a realizar. Más información sobre nuestra política de privacidad.