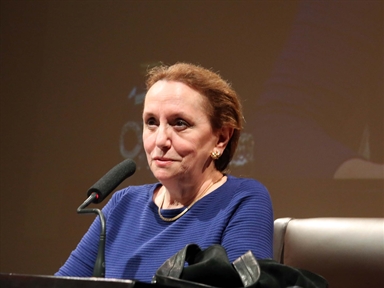 URL:
Date: 19/03/2013
Presenter:
How to live in a global and disenchanted world: the path of universalism and the cynicism of will
The world is global, and it has been like that for a short time. This assertion is not controversial anymore. Even those who defined themselves as anti-globalization movements now prefer to be called alter-globalization. Nevertheless, there is something which is not highlighted in this globalized world: that it is also a disenchanted world. It comes from confirming the failures of false hopes and from retiring the great tales which were associated to them. Now it must shine light over what remains standing in its knowledge and strengths.
The judgment of our time is constantly transformed into the judgement of Enlightenment, the way of thinking that opened the path we are now crossing. The human self-conscience came together with a moral and political programme in which progress and universality were the trend. Now that the concept of collective rationality is needed, we confirm its limits. We go back to the feelings because we distrust reason as the guide for common good. We live in a world that does not want good principles, because it appears to lack the necessary will to translate them into reality.
Según lo previsto en la Ley 34/2002 de Servicios de la Sociedad de la Información y de Comercio Electrónico, en la Ley Orgánica 15/1999 del 13 de Diciembre, de Protección de Datos de Carácter Personal y en el Reglamento (UE) 2016/679 General de Protección de Datos, le informamos que sus datos personales figurarán en nuestros archivos automatizados. Sus datos no son ni serán en ningún caso suministrados a terceros. Puede en cualquier momento ejercitar su derecho de acceder, rectificar, de oposición al uso y, en su caso, cancelar sus datos personales comunicando al correo electrónico privacidad@march.es la operación a realizar. Más información sobre nuestra política de privacidad.