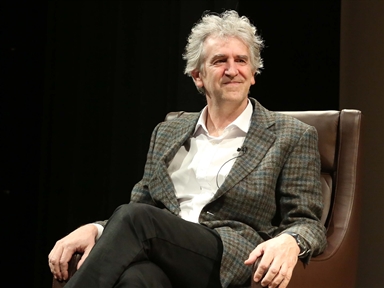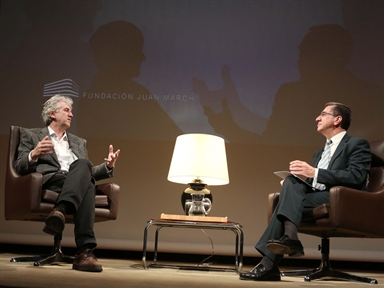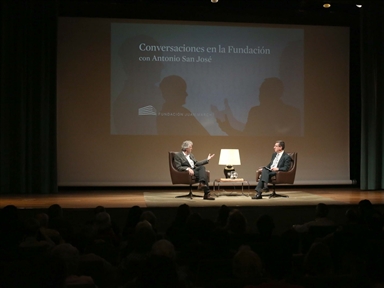 The paleontologist Juan Luis Arsuaga from Madrid has been invited to discuss his life and work with Antonio San José at the Fundación Juan March. He is co-director of the team of researchers undertaking a long-term scientific project at important Pleistocene sites, such as Atapuerca (Burgos), which was the winner of the Prince of Asturias Award in Technical and Scientific Research in 1997.

During the course of the interview, San José will ask Juan Luis Arsuaga to come up with three suggestions that, in his opinion, may help to improve society. The conversation will be accompanied by the projection of images relating to the scientist's career.
Según lo previsto en la Ley 34/2002 de Servicios de la Sociedad de la Información y de Comercio Electrónico, en la Ley Orgánica 15/1999 del 13 de Diciembre, de Protección de Datos de Carácter Personal y en el Reglamento (UE) 2016/679 General de Protección de Datos, le informamos que sus datos personales figurarán en nuestros archivos automatizados. Sus datos no son ni serán en ningún caso suministrados a terceros. Puede en cualquier momento ejercitar su derecho de acceder, rectificar, de oposición al uso y, en su caso, cancelar sus datos personales comunicando al correo electrónico privacidad@march.es la operación a realizar. Más información sobre nuestra política de privacidad.