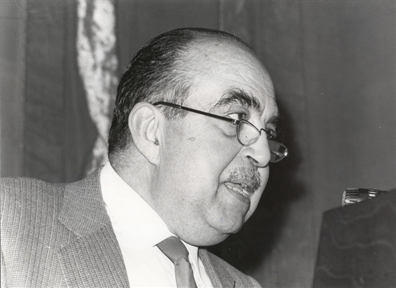 Lecture Series

Comunicación y lenguaje poéticos (II)

"The poet and the reader"
URL:
«Hay que salvar la poesía. Por su enorme valor enriquecedor, de solidaridad y catarsis, es una de las pocas fuerzas espirituales que sobreviven en una sociedad como la actual, en la que todo invita a la deshumanización», afirmó el académico y catedrático de la Universidad Complutense Fernando Lázaro Carreter, dentro del ciclo de conferencias que sobre «Comunicación y lenguaje poéticos» impartió del 2 al 11 de febrero en la Fundación Juan March. Partiendo de la base de que el lenguaje poético es un acto completamente distinto del lenguaje ordinario, por lo que comunica, por la forma en que lo comunica y por el mismo proceso de comunicación emisor-receptor (poeta/autor-lector), el profesor Lázaro ha mostrado, a lo largo de cuatro conferencias, esa «peculiaridad del lenguaje poético, caracterizado por una dimensión fundamental de ficción», así como la dificultad que su percepción y entendimiento conlleva.
Según lo previsto en la Ley 34/2002 de Servicios de la Sociedad de la Información y de Comercio Electrónico, en la Ley Orgánica 15/1999 del 13 de Diciembre, de Protección de Datos de Carácter Personal y en el Reglamento (UE) 2016/679 General de Protección de Datos, le informamos que sus datos personales figurarán en nuestros archivos automatizados. Sus datos no son ni serán en ningún caso suministrados a terceros. Puede en cualquier momento ejercitar su derecho de acceder, rectificar, de oposición al uso y, en su caso, cancelar sus datos personales comunicando al correo electrónico privacidad@march.es la operación a realizar. Más información sobre nuestra política de privacidad.