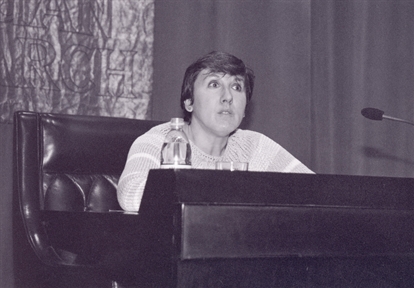 Open Classroom

Los Sefardíes: Una cultura del exilio (I)

"The formation of the Sephardic world"
URL:
Date: 2/04/2002
Presenter:
"Del 2 al 25 del pasado mes de abril, se celebró en la Fundación Juan March un «Aula abierta» titulada «Los sefardíes: una cultura del exilio», que impartió Paloma Díaz-Mas, científico titular en el departamento de Literatura del Consejo Superior de Investigaciones Científicas de Madrid. El objeto de este curso era ofrecer una panorámica sobre la cultura que desarrollaron, en su largo exilio de más de cinco siglos, los descendientes de los judíos hispánicos expulsados de la Península Ibérica a finales de la Edad Media. Entre otros temas, se analizaron las características de su peculiar variedad del español a partir del comentario de algunos de sus textos literarios más representativos; se escucharon los cantos tradicionales que acompañaron los momentos del círculo litúrgico o vital; y se trataron las siempre difíciles y contradictorias relaciones entre los sefardíes y España.
Los títulos de las ocho conferencias públicas fueron los siguientes: «La formación del mundo sefardí»; «La literatura sefardí a través de la Historia»; «El mundo sefardí, amalgama de culturas»; «Letra y voz en la poesía oral sefardí»; «Oriente y occidente en la cultura sefardí»; «Encuentros y desencuentros entre los sefardíes y España»; «La imagen de los sefardíes en la España actual»; y «Presente y futuro del mundo sefardí»."
Según lo previsto en la Ley 34/2002 de Servicios de la Sociedad de la Información y de Comercio Electrónico, en la Ley Orgánica 15/1999 del 13 de Diciembre, de Protección de Datos de Carácter Personal y en el Reglamento (UE) 2016/679 General de Protección de Datos, le informamos que sus datos personales figurarán en nuestros archivos automatizados. Sus datos no son ni serán en ningún caso suministrados a terceros. Puede en cualquier momento ejercitar su derecho de acceder, rectificar, de oposición al uso y, en su caso, cancelar sus datos personales comunicando al correo electrónico privacidad@march.es la operación a realizar. Más información sobre nuestra política de privacidad.