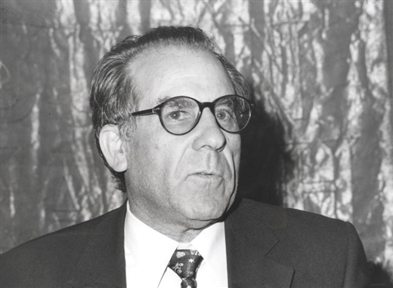 Open Classroom

Teatro clásico español: Texto y puesta en escena (III)

"From public initiative to private production in the classical theater"
URL:
Del 25 de octubre al 15 de noviembre del pasado año Luciano García Lorenzo, profesor de investigación del Consejo Superior de Investigaciones Científicas y director del Festival Internacional de Teatro Clásico de Almagro, impartió en la Fundación Juan March un «Aula abierta» sobre «Teatro clásico español: texto y puesta en escena». Los títulos de las ocho conferencias fueron: «De los clásicos del Imperio a los clásicos en libertad»; «La adaptación textual en el teatro clásico»; «De la iniciativa pública a la producción privada en el teatro clásico»; «Cervantes en escena: de la Numancia a La gran sultana»', «Lope en escena: Fuente Ovejuna»; «Calderón en escena (I): El Alcalde de Zalamea»; «Calderón en escena (II): El auto sacramental»; y «Tirso en escena: El Burlador de Sevilla».
Según lo previsto en la Ley 34/2002 de Servicios de la Sociedad de la Información y de Comercio Electrónico, en la Ley Orgánica 15/1999 del 13 de Diciembre, de Protección de Datos de Carácter Personal y en el Reglamento (UE) 2016/679 General de Protección de Datos, le informamos que sus datos personales figurarán en nuestros archivos automatizados. Sus datos no son ni serán en ningún caso suministrados a terceros. Puede en cualquier momento ejercitar su derecho de acceder, rectificar, de oposición al uso y, en su caso, cancelar sus datos personales comunicando al correo electrónico privacidad@march.es la operación a realizar. Más información sobre nuestra política de privacidad.