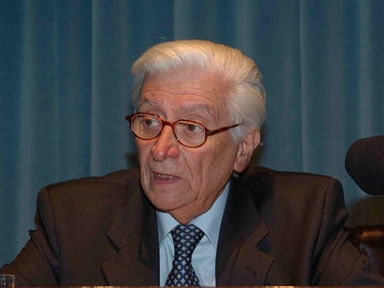 URL:
Date: 3/10/2006
Presenter:
The moral relevance of the human dignity concept
There is a very abundant literature regarding the concept of human dignity, as well as a great number of appeals to the dignity of people in national and international law texts. As it is common in these cases, the bibliographical richness does not include any basic agreement on the meaning of this concept. In this seminary we will discuss two theses that assert that the concept of human dignity, as well as the human rights, either presupposes a value judgment whose correction cannot be argued rationally, or is only susceptible to a culturally conditioned intersubjective rationale. We will briefly remind Kant's conception of the human dignity; we will present a real example of a situation where it is clear to what point the dignity of people can be injured when the life or death of innocents is at stake, and finally, we will propose a possible focus to highlight the moral relevance of the human dignity concept.
Según lo previsto en la Ley 34/2002 de Servicios de la Sociedad de la Información y de Comercio Electrónico, en la Ley Orgánica 15/1999 del 13 de Diciembre, de Protección de Datos de Carácter Personal y en el Reglamento (UE) 2016/679 General de Protección de Datos, le informamos que sus datos personales figurarán en nuestros archivos automatizados. Sus datos no son ni serán en ningún caso suministrados a terceros. Puede en cualquier momento ejercitar su derecho de acceder, rectificar, de oposición al uso y, en su caso, cancelar sus datos personales comunicando al correo electrónico privacidad@march.es la operación a realizar. Más información sobre nuestra política de privacidad.