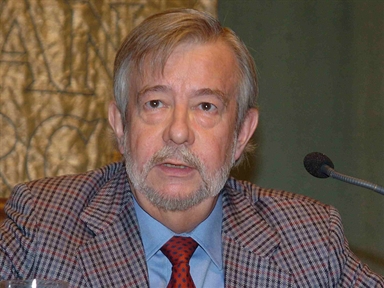 URL:
Date: 23/11/2006
Presenter:

José María García Martínez
It is commonly said that literature and jazz have many points of contact. We should specify that this refers to the literature of the 20th century, as this is the century of jazz. But, is this assertion true? The music is composed by abstract sounds and literature by specific words, and thus, the meeting seems to be complicated, if not unsolvable. The conference proposes to think about this issue with the guiding hand of the writer, Julio Cortázar, and three musicians from the golden age of jazz: Charlie Parker, Thelonius Monk and Bill Evans.
Según lo previsto en la Ley 34/2002 de Servicios de la Sociedad de la Información y de Comercio Electrónico, en la Ley Orgánica 15/1999 del 13 de Diciembre, de Protección de Datos de Carácter Personal y en el Reglamento (UE) 2016/679 General de Protección de Datos, le informamos que sus datos personales figurarán en nuestros archivos automatizados. Sus datos no son ni serán en ningún caso suministrados a terceros. Puede en cualquier momento ejercitar su derecho de acceder, rectificar, de oposición al uso y, en su caso, cancelar sus datos personales comunicando al correo electrónico privacidad@march.es la operación a realizar. Más información sobre nuestra política de privacidad.