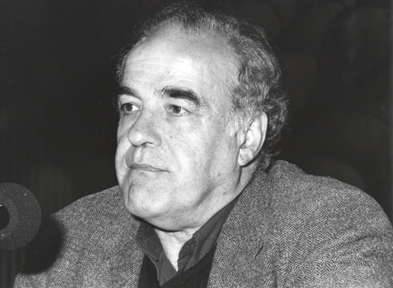 Lecture Series

La crisis de las vanguardias (III)

(and III) "The last instance of the bourgeois intelligence: the vanguard criticism of society"
URL:
«La crisis de las vanguardias» fue el título del ciclo de tres conferencias que impartió en la Fundación Juan March, los días 11, 16 y 18 del pasado mayo, Valeriano Bozal, catedrático de Historia del Arte de la Universidad Complutense de Madrid, con motivo de la exposición «Expresionismo Abstracto: Obra sobre papel (Colección del Metropolitan Museum of Art, de Nueva York)», expuesta por entonces en dicha institución. De la tercera de estas conferencias, en la que el profesor Bozal habló del expresionismo abstracto norteamericano, se dio un amplio extracto en el número anterior de este Boletín Informativo. Seguidamente ofrecemos un resumen de las dos primeras, tituladas «Proyecto para un monumento... Política y arte de vanguardia» y «Construir el mundo. Racionalismo y funcionalismo en la arquitectura del siglo XX».
Según lo previsto en la Ley 34/2002 de Servicios de la Sociedad de la Información y de Comercio Electrónico, en la Ley Orgánica 15/1999 del 13 de Diciembre, de Protección de Datos de Carácter Personal y en el Reglamento (UE) 2016/679 General de Protección de Datos, le informamos que sus datos personales figurarán en nuestros archivos automatizados. Sus datos no son ni serán en ningún caso suministrados a terceros. Puede en cualquier momento ejercitar su derecho de acceder, rectificar, de oposición al uso y, en su caso, cancelar sus datos personales comunicando al correo electrónico privacidad@march.es la operación a realizar. Más información sobre nuestra política de privacidad.