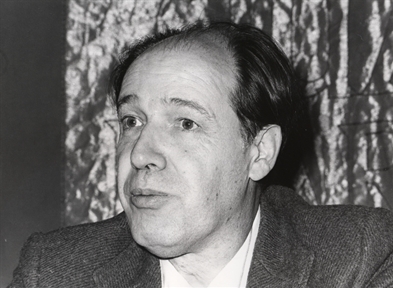 Lecture Series

Cuatro lecciones sobre la democracia (IV)

(and IV) "Conditions for consolidation and stabililty of democracy"
URL:
"Don Juan José Linz, de 49 años de edad, es Licenciado en Ciencias Políticas y en Derecho por la Universidad Complutense, y Doclor en Sociología por la Universidad de Columbia (Nueva York). Establecido en Estados Unidos desde 1950, es en la actualidad Catedrático de Sociologia y Ciencia Politica de la Universidad de Yale, y autor de diversas obras, entre ellas El sistema de partidos en España y Elites locales y cambio social en la Andalucía rural.
Cuatro lecciones sobre la democracia es el tema del ciclo impartido por el sociólogo español don Juan José Linz, del 2 al 11 de noviembre en la Fundación Juan March. Este curso, con el que se inicia la serie de Cursos Universitarios que desde hace dos años viene desarrollando la Fundación, está integrado por cuatro lecciones: «La democracia como sistema político», «Los tipos de democracia y de sistemas de partidos políticos», «Democracia y sociedad: su mutua interacción», y «Las condiciones para la consolidación y estabilidad de la democracia»."
Según lo previsto en la Ley 34/2002 de Servicios de la Sociedad de la Información y de Comercio Electrónico, en la Ley Orgánica 15/1999 del 13 de Diciembre, de Protección de Datos de Carácter Personal y en el Reglamento (UE) 2016/679 General de Protección de Datos, le informamos que sus datos personales figurarán en nuestros archivos automatizados. Sus datos no son ni serán en ningún caso suministrados a terceros. Puede en cualquier momento ejercitar su derecho de acceder, rectificar, de oposición al uso y, en su caso, cancelar sus datos personales comunicando al correo electrónico privacidad@march.es la operación a realizar. Más información sobre nuestra política de privacidad.