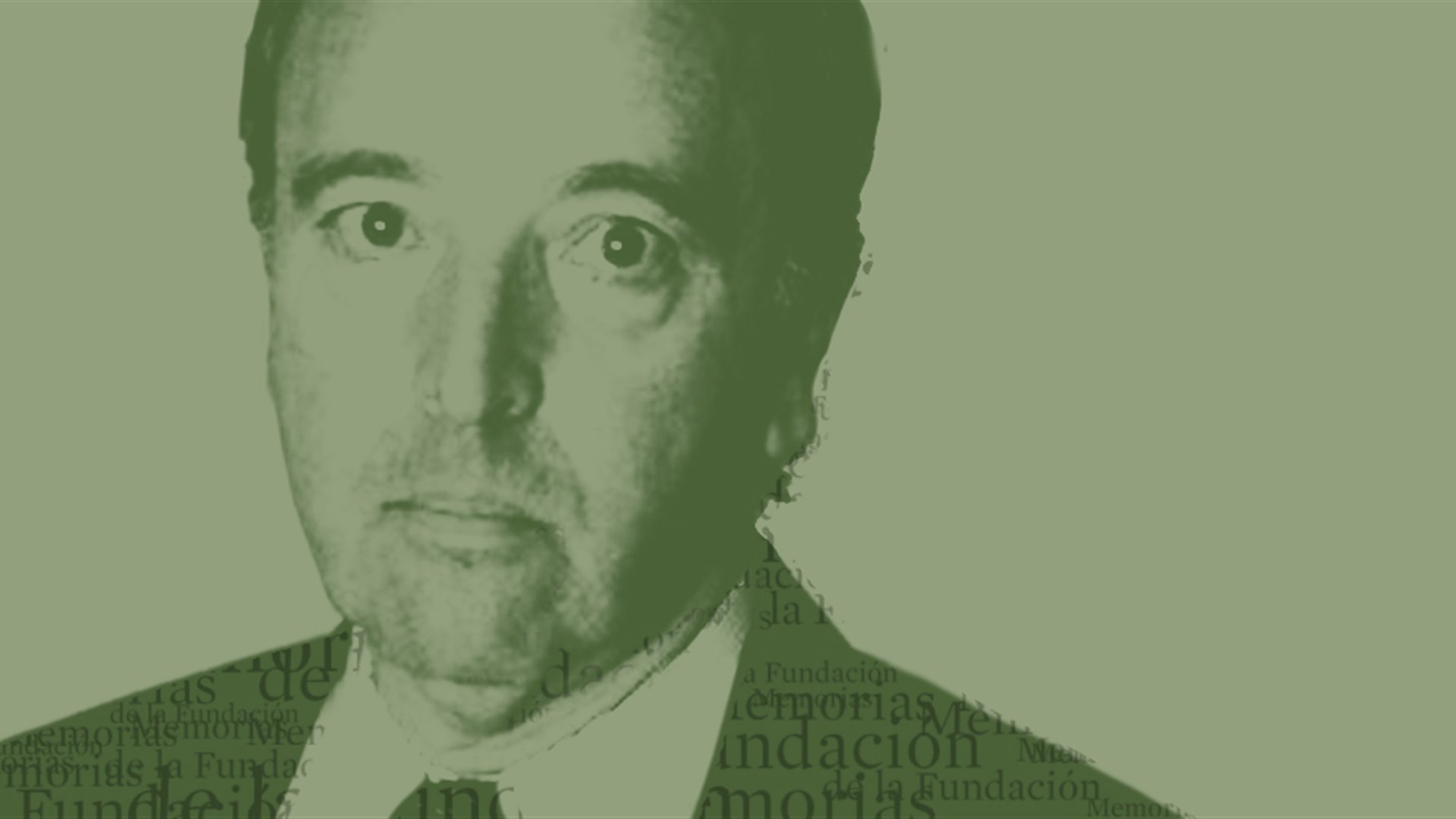 Memories of the Fundación
Norberto González de Vega
The event took place on
Norberto González de Vega

interviewed by

Íñigo Alfonso
This new initiative takes place in the form of a live radio talk that is broadcast live on our web page (Radio March). The host is the journalist Íñigo Alfonso, who has worked at Radio Nacional de España (RNE) since 2001, where he has performed different roles at RNE in the areas of economy and national news information, directing the late news program "24 Horas" (24 Hours) and coordinating the parliamentary area of the news services. He is presently co-director of the lunchtime TVE News.
Emulating a radio interview, with its own signature tune, these interviews feature outstanding personalities from different cultural areas who were one-time recipients of a scholarship or grant from the Fundación, which they used to begin their careers or progress professionally in their respective disciplines. With the descriptions of their experiences, the Fundación Juan March aims to put the spotlight on their lives and careers and consequently portray the evolution of a country, capturing an image of Spain during the 1950s, 60s and 70s and projecting it on to the Spain of today. This is the explanation for the title of this activity, "Memories of the Fundación": a series of programs looking back on the origins of outstanding professional careers, as well as because the results of these scholarships were reflected in a final report (referred to as a "memoria" in Spanish) or thesis deposited at the Fundación.
Norberto González de Vega

Cirujano cardiovascular. Licenciado en Medicina por la Universidad de Granada, cursó su especialidad en la Fundación Jiménez Díaz, y más tarde amplió sus estudios en el Leeds General Infirmary (Reino Unido). Ha sido médico de la Fundación Jiménez Díaz y jefe de servicio del Hospital Regional Universitario Carlos Haya de Málaga, donde puso en marcha el servicio de cirugía cardiovascular. Es el inventor del método de la "anuloplastia tricúspide", una técnica para el tratamiento de las lesiones valvulares tricúspide que describió en 1972 y que desde entonces lleva su nombre. Recientemente ha sido homenajeado por la Sociedad Española de Cirugía Torácica-Cardiovascular. Actualmente es jefe del servicio de cirugía cardiovascular de la Clínica Santa Elena en Málaga.

Íñigo Alfonso

Periodista. Desde 2001 trabaja en RNE, donde ha desempeñado diferentes funciones en las áreas de economía e información nacional. Dirigió el informativo nocturno 24 horas y ha desempeñado el cargo de corresponsal parlamentario de los servicios informativos de RNE. Ha sido editor adjunto del Telediario primera edición de TVE y en la actualidad dirige el informativo matinal Las mañanas de RNE.