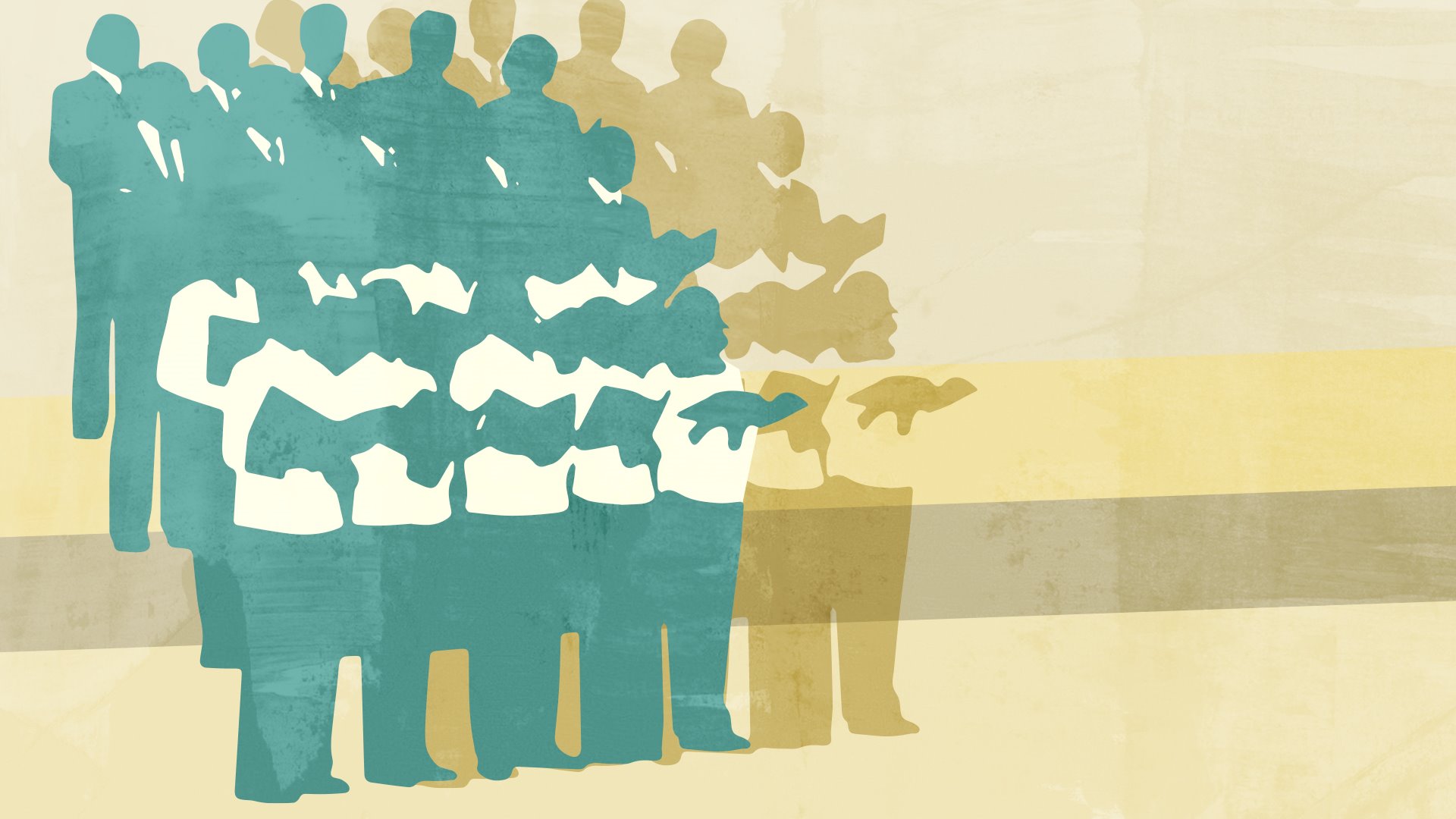 Wednesday Series
A choir
Opera Choruses
The event took place on
Prior interview at
Andrés Máspero

, conductor


Coro Intermezzo del Teatro Real




Miguel Ángel Arqued

, piano


Andrés Máspero

interviewed by

Laura Prieto
La fastuosidad que deriva de la presencia del coro en el escenario, unida a su fuerza expresiva y a su potencia simbólica, han otorgado una posición privilegiada a los pasajes corales dentro de la ópera.

I

Christhophe Willibald Gluck (1714-1787)

Alceste, ópera trágica en tres actos (selection)
Les dieux, longtemps en courroux, from Iphigénie en Tauride

Georg Friedrich Händel (1685-1759)

L'Allegro, il penseroso ed il moderato (selection)

Wolfgang Amadeus Mozart (1756-1791)

Amanti constanti, from Le nozze di Figaro

Georges Bizet (1838-1875)

Pêcheurs de perles (selection)

Jules Massenet (1842-1912)

Allegresse, from Don Quichotte

Gaetano Donizetti (1797-1848)

Che interminabile andirivieni, from Don Pasquale

II

Gaetano Donizetti

L'ore trascorrono, from Roberto Devereux

Giuseppe Verdi (1813-1901)

Patria oppressa, from Macbeth
Va, pensiero, from Nabucco
Si celebri al fine, from Vespri siciliani

Richard Wagner (1813-1883)

Treulich geführt, from Lohengrin

Modest Mussorgsky (1839-1881)

Escena de la coronación, from Boris Godunov

Charles Gounod (1818-1893)

Vals de los capuletos, from Roméo and Juliette

Amadeo Vives (1871-1932)

Coro de románticos, from Doña Francisquita
Coro Intermezzo del Teatro Real

Con una trayectoria iniciada en 2004, el Coro Intermezzo debuta en el Teatro Real en 2009 con Rigoletto. Como coro titular del Teatro Real desde 2010, ha participado en un gran número de montajes operísticos, como Saint François d'Assise, Alceste o Lady Macbeth, y los estrenos de The Perfect American o Brokeback Mountain. Ha cantado con directores de la talla de López Cobos, Hengelbrock, Haenchen, Piollet, Currentzis, Davies, Muti, Rattle, Hanus, Heras-Casado o Engel. Entre los directores de escena cabe mencionar a Font (Els Comediants), La Fura, Del Mónaco, Carsen, Sagi, Espert, Sellars, Platel, Pasqual, Tcherniakov, Haneke, Daniels o Warlikowski. Intermezzo acredita desde 2011 la certificación de calidad europea de gestión cultural ISO 9001.

Miguel Ángel Arqued

Especializado en el acompañamiento vocal, fue considerado por el desaparecido Miguel Zanetti en una de sus últimas entrevistas como uno de los jóvenes valores de los pianistas colaboradosres de Canto. Actualmente es director asistente pianista del Coro Titular del Teatro Real de Madrid (Coro Intermezzo). Ha colaborado como maestro repetidor para el Teatro de la Zarzuela y el Teatro de la Maestranza. Durante varias temporadas ejerció de pianista acompañante en las cátedras de Dirección de Orquesta y Dirección de Coro del Real Conservatorio Superior de Música de Madrid. Entre otros muchos, ha colaborado con directores musicales como Andrés Máspero, Riccardo Muti, Simon Rattle, Bruno Campanella, Semyon Bychkov, Bruno Campanella, Ivor Bolton, Fabio Biondi, Cristóbal Soler, etc, habiendo impartido cursos de acompañamiento vocal en el festival "Ciudad de Lucena", ofrecido master class de zarzuela en la ópera de Breslavia (Polonia) y apoyado clases magistrales de canto de numerosas y destacadas figuras. Como repertorista ha actuado en salas como el Auditorio Nacional, el Teatro Monumental y la Fundación Juan March.

Andrés Máspero

Inició sus estudios de piano y dirección orquestal en su país natal (Argentina). En la Universidad Católica de Washington DC obtuvo el doctorado en Artes Musicales. Fue director del coro del Teatro Argentino de La Plata (1974-78) y más tarde del Teatro Municipal de Rio de Janeiro durante cinco temporadas. En 1982 fue nombrado director del coro del Teatro Colon de Buenos Aires y en 1987 ocupó ese cargo en la Ópera de Dallas. Posteriormente, durante ocho temporadas fue director del coro del Gran Teatre del Liceu de Barcelona y de 1998 a 2003 del coro de la Ópera de Fráncfort. En 2003 fue nombrado, por iniciativa de Zubin Mehta, director del coro de la Bayerische Staatsoper de Múnich. Desde 2010, invitado por Gerard Mortier, ocupa el cargo de director del Coro Titular del Teatro Real.