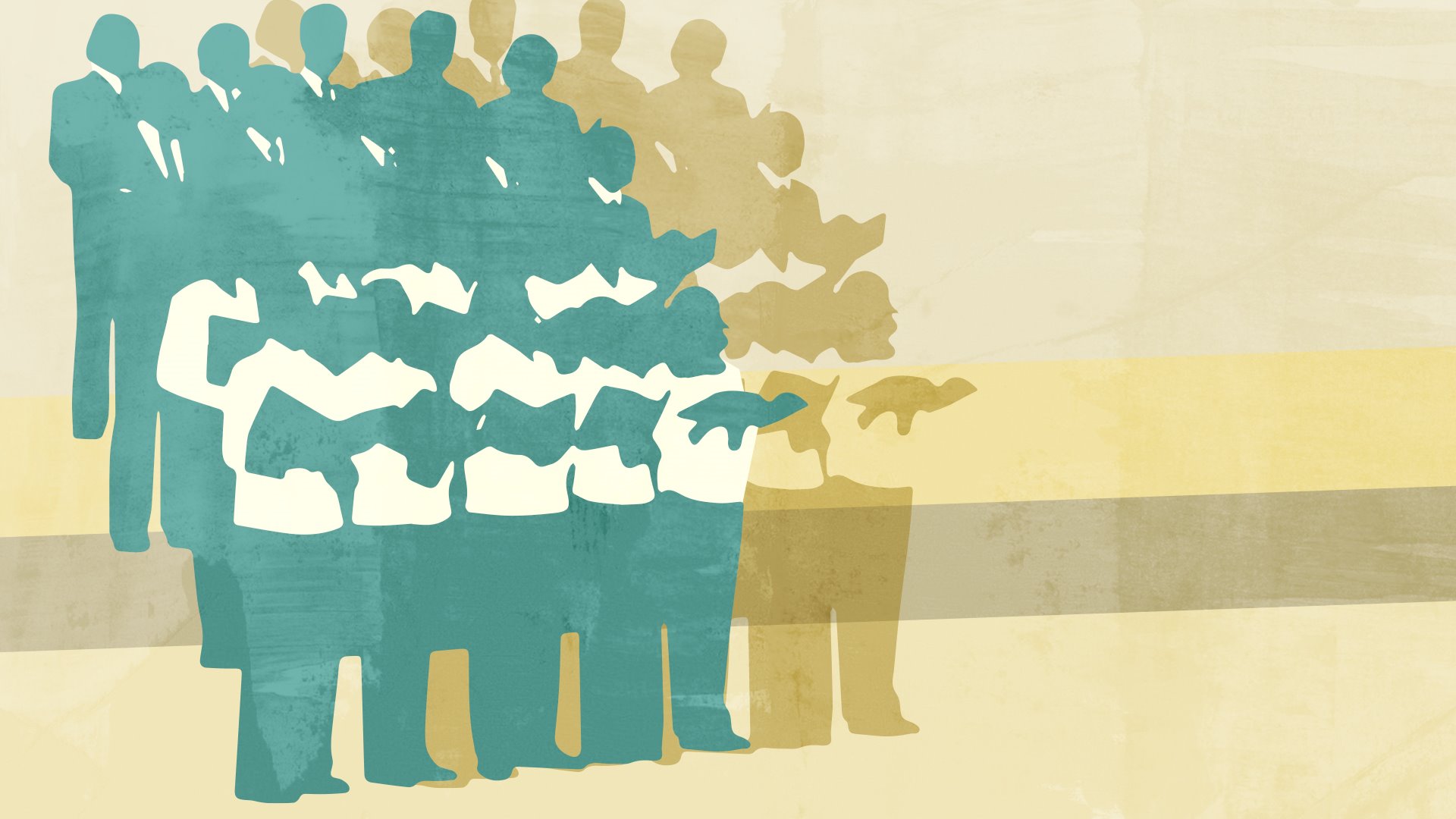 Wednesday Series
A choir
Around twilight
The event took place on
Prior interview at
Pedro Teixeira

, conductor


Coro de la Comunidad de Madrid




Pedro Teixeira

interviewed by

Laura Prieto
El universo de este recital, dedicado al repertorio polifónico de los siglos XIX y XX, gira en torno a la luz: luz en la noche o luz de la infancia, símbolo de la salvación o estado de duermevela, a medio camino entre la realidad y el sueño.
I

CANCIONES DE LA NOCHE

Joseph Rheinberger (1839-1901)

Abenlied, from Drei Geistliche Gesänge Op. 69

Johannes Brahms (1833-1897)

Waldesnacht, from Sieben Lieder Op. 62

Edward Elgar (1857-1934)

An evening scene

Einojuhani Rautavaara (1928)

Sommarnatten

LA NOCHE DEL NIÑO

Fernando das Neves Lobo (1974)

Ó, ó, menino ó (Trás-os-Montes, Portugal)

Alejandro Yagüe (1947)

Cantus firmus nº 1 (canción de cuna)

Morten Lauridsen (1943)

Nocturnes

II

Paweł Łukaszewski (1968)

Nunc dimittis

Tarik O'Regan (1978)

Threshold of night
Nunc dimittis

John Tavener (1944)

As one who has slept

Eric Whitacre (1970)

Sleep
Leonardo dreams of his flying machine
Coro de la Comunidad de Madrid

Reconocido como uno de los mejores y más dinámicos co­ros españoles, el Coro de la Comunidad de Madrid se ha distinguido desde su creación en 1984, por iniciativa de la Consejería de Cultura de la Comunidad de Madrid, por la versatilidad de sus actividades, que abarcan tanto conciertos a capela y con orquesta, como la presencia constante en la es­cena lírica y en los estudios de grabación. Su prestigio crecien­te ha impulsado su presencia en los más importantes escenarios españoles y en muchos extran­jeros de Alemania, Bélgica, Francia, Polonia, China, Japón, Marruecos, México y Yugoslavia. Fue su primer director, Miguel Groba, quien consolidó el con­junto y estableció su sólido prestigio. Desde el año 2000 hasta 2011, Jordi Casas Bayer prosiguió la labor iniciada por Groba y amplió su repertorio, que se extiende desde el Renacimiento hasta nuestros días. Desde entonces el coro ha colaborado con orquestas españolas y extranjeras, y con directores como Eric Ericson, Rafael Frühbeck de Burgos, Jesús López Cobos, Antoni Ros Marbá, Víctor Pablo Pérez, Miguel Ángel Gómez Martínez, Juanjo Mena, Alberto Zedda, Maris Jansons y Claudio Abbado, entre otros. En el ámbito escénico destaca su presencia en el Teatro Real, los Teatros del Canal y el Teatro Auditorio de San Lorenzo del Escorial. No menos significa­tiva es su actividad discográ­fica, donde cuenta con regis­tros para sellos como Decca, Deutsche Grammophon, Naxos, Verso y Auvidis. Desde octubre de 2012 hasta julio de 2017 Pedro Teixeira ha sido el director del Coro de la Comunidad de Madrid, cuya titularidad ostenta, como director titular y artístico de la ORCAM, Víctor Pablo Pérez.

Pedro Teixeira

Pedro Teixeira es uno de los más destacados directores de coro de Europa. Entre 2012 y 2017 ocupó el cargo de director del Coro de la Comunidad de Madrid, donde destacó por la perfecta afinación del conjunto, demostrada en una serie de conciertos a capela. Nacido en Lisboa, Pedro obtuvo un máster en dirección coral en la Escola Superior de Música de Lisboa. En su labor como director, destaca su capacidad para construir y mantener el sonido esencial, la pureza de la emisión vocal y la musicalidad. Su interés por la música antigua le llevó a formar Officium Ensemble. Desde el año 2000 ha actuado en prestigiosos festivales de música antigua, como Oude Muziek (Utrecht), Laus Polyphoniæ (Amberes), ha ganado importantes galardones y ha planeado numerosos proyectos de grabación. Además de este interés en la música renacentista, ha profundizado en el ámbito de la música contemporánea y presenta varios estrenos absolutos cada temporada. En 2011 fue invitado a preparar programas con el Coro Gulbenkian y continuó su colaboración como director invitado hasta 2014. Invitado habitual como jurado en concursos corales, en 2018 regresó al Coro Gulbenkian para preparar y dirigir su propia programación en el auditorio de la Fundación Gulbenkian.