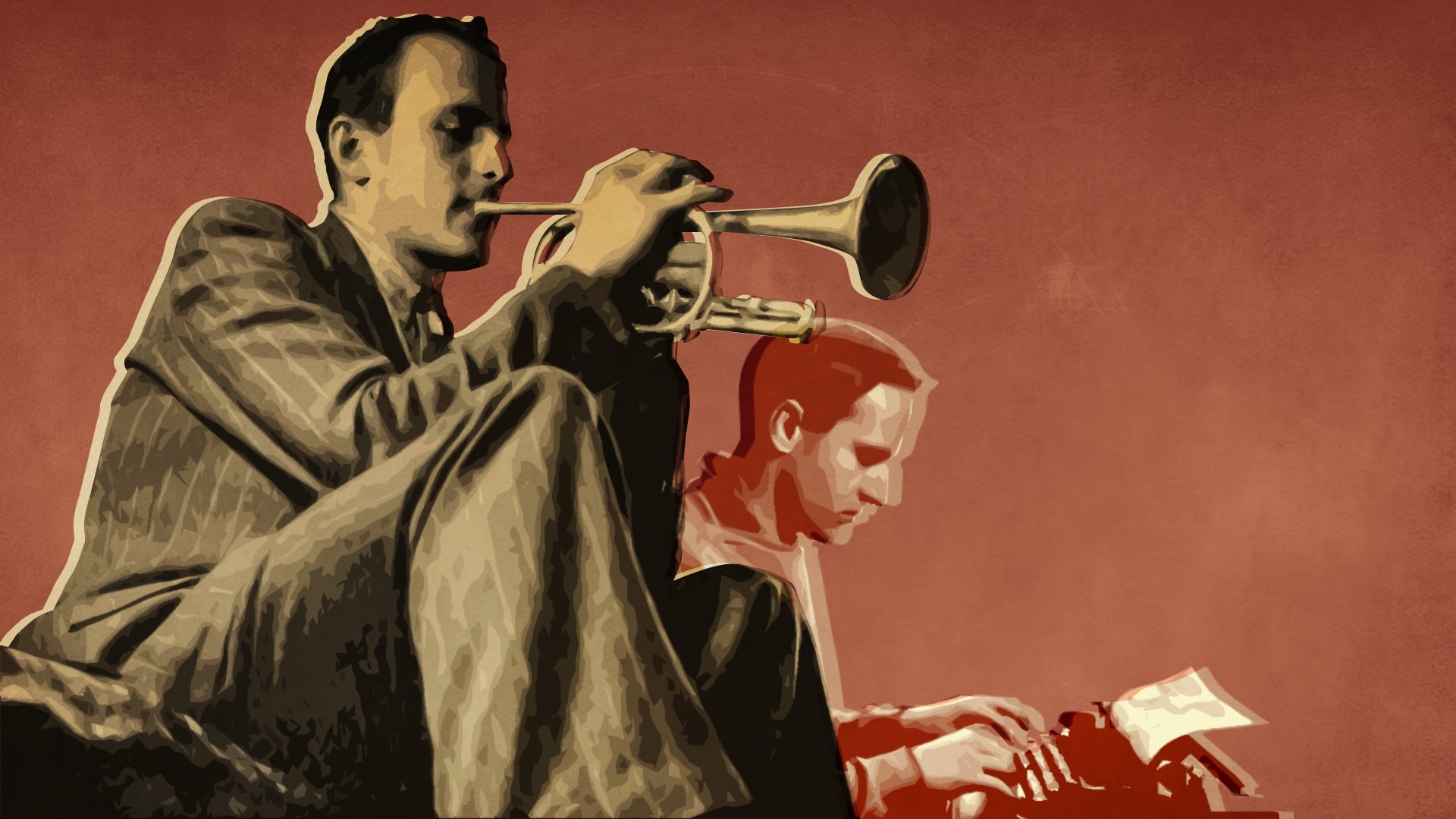 Saturday Concerts
Boris Vian's Jazz
The Trumpeter
The event took place on
Josep M. Farràs & Ignasi Terraza Trío

.

Josep M. Farràs

, trumpet.

Ignasi Terraza

, piano.

Horacio Fumero

, bass.

Xavier Hinojosa

, drums
Desde muy temprano, Vian mostró interés por el jazz y logró una cierta actividad como un respetado trompetista. El repertorio que más frecuentó con su instrumento conforma el núcleo de este recital.

Blues

Spencer Williams (1889-1965)

Basin Street Blues

Ignasi Terraza (1962)
Josep M. Farràs (1943)

Plaça Vella

Benny Golson (1929)

I remember Clifford

Ignasi Terraza

Temps de canvi

Harry B. Smith (1860-1936)
Scott Wheeler (1952)
Ted Snyder (1881-1965)

The Sheik of Araby

Joseph Kosma (1905-1969)

Autumn Leaves

James P. Johnson (1894-1955)
Henry Creamer (1879-1930)

If I could be with you

Josep M. Farràs

Blues for Boris
Josep M. Farràs & Ignasi Terraza Trío

Josep M Farràs es uno de los trompetistas más destacados de su generación, Tete Montoliu lo señaló como uno de los músicos de JAZZ más auténticos de su época. Vinculado al entorno de la Jazz Cava de Terrassa, ha colaborado con músicos Internacionales de gran renombre como Johnny Griffin, Jesse Davis etc. Ha destacado siempre por una sonoridad potente y agresiva, y una versatilidad estilística, que abarca desde el New Orleans al Hard Bop.

Ignasi Terraza es uno de los pianistas de jazz más destacados del Estado español con una gran proyección internacional.
El año 2009 fue distinguido con el primer premio del Jacksonville International Jazz Piano Competition en Estados Unidos.
Actúa habitualmente en los circuitos europeos y ha actuado en giras por Sudamérica, Estados Unidos y este de Asia.
Su estilo parte de la tradición del jazz con influencias como Oscar Peterson y Ahmad Jamal, entre otras, con el trasfondo de la música clásica europea, para desarrollar una voz propia con un sonido muy personal pleno de virtuosismo, en una música en la que destacan la fuerza rítmica del swing y la sensibilidad de su expresión.