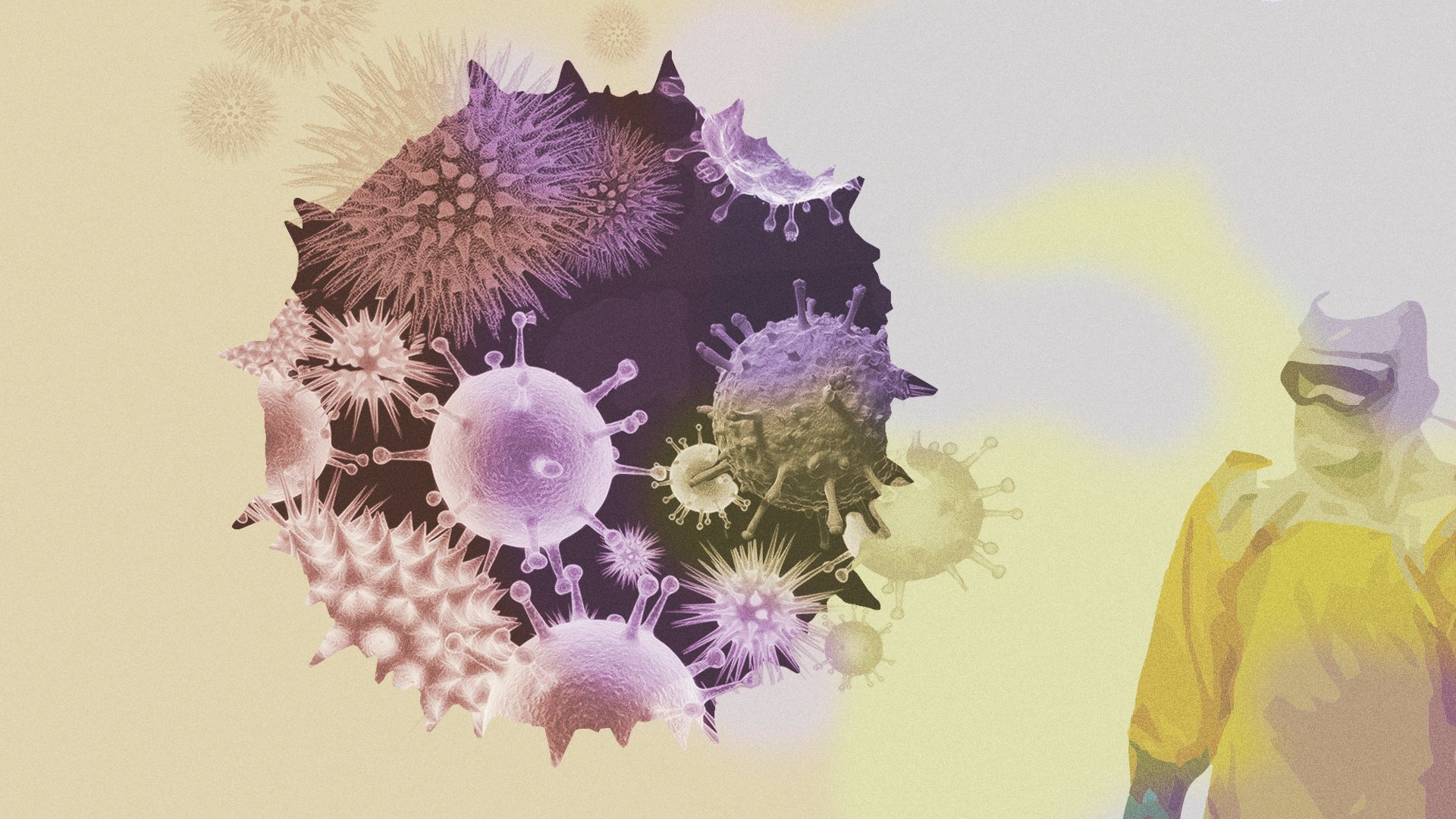 The Burning Issue
Virus of the New Millennium
The event took place on
Luis Enjuanes

and

José Ramón Arribas

interviewed by

Antonio San José

and

Íñigo Alfonso
In recent decades, illnesses caused by viruses hitherto unidentified in humans have emerged, while others have become more virulent or have surfaced in geographically remote areas and expanded to the rest of the planet. The epidemic the Ebola virus caused in Africa is a recent example of this issue. The scientists Luis Enjuanes and José Ramón Arribas analyse the present state of some of the emerging or re-emerging illnesses caused by viruses.


A new debate format in which, once a month, on a Monday at 7:30 pm, leading experts analyse important issues that make up today's social reality with the journalists Antonio San José and Íñigo Alfonso.
Independence movements, globalisation, the future of Europe, anti-system movements, aging, virus of the new Millennium and the future of the monarchies in the world are several of the issues involved.
The presenters will put some of the audience's questions to the guests. Please send your suggestions to: lacuestionpalpitante@march.es

This session will be streaming on our web: https://www.march.es/directo/?l=2.
Luis Enjuanes

Virólogo molecular, ha publicado un gran número de trabajos científicos enfocados en el estudio de la replicación de los virus animales y humanos mediante el diseño de vectores virales para vacunas y terapia génica. Doctor en Ciencias Químicas, realizó la tesis doctoral en el CIBM, trabajando en el laboratorio del Dr. Eladio Viñuela.

Es profesor de investigación del Consejo Superior de Investigaciones Científicas (CSIC) en el Centro Nacional de Biotecnología, donde actualmente es jefe del Laboratorio de Coronavirus.

En 2007 fue galardonado con el Premio Virólogo Senior por la Sociedad Española de Virología; es miembro de la Real Academia de Ciencias Exactas, Físicas y Naturales, y editor jefe de la revista Virus Research. Forma parte del Comité Científico del Gabinete de Crisis del Ébola.

José Ramón Arribas

Es profesor de Medicina en la Universidad Autónoma de Madrid y director del grupo de investigación de SIDA y Enfermedades Infecciosas del Instituto de Investigación de la Paz-IdiPAZ. Ha coordinado varios ensayos clínicos sobre fármacos antirretrovirales para el tratamiento contra el SIDA. Es miembro del Grupo de Estudio del SIDA (GESIDA) y del comité ejecutivo de la European AIDS Clinical Society (EACS).

Actualmente es jefe de la Unidad de Enfermedades Infecciosas-Medicina Tropical del Hospital La Paz-Carlos III y fue responsable del equipo que atendió en el Hospital Carlos III de Madrid a los españoles infectados por el virus del Ébola en 2014. Forma parte del Comité Científico del Gabinete de Crisis del Ébola.

Antonio San José

Periodista. A lo largo de su reconocida trayectoria profesional dirigió durante doce años el programa de entrevistas Cara a Cara en Canal+ y CNN+, donde además fue director de informativos. Fue también director adjunto de informativos de Antena 3 TV, director de informativos de RNE y redactor jefe de los telediarios de TVE. Entre 2012 y 2015 ha sido director de Comunicación de AENA. Es autor de los libros La felicidad de las pequeñas cosas (2011) y Hoy no me cambio por nadie (2014).

Íñigo Alfonso

Periodista. Desde 2001 trabaja en RNE, donde ha desempeñado diferentes funciones en las áreas de economía e información nacional. Dirigió el informativo nocturno 24 horas y ha desempeñado el cargo de corresponsal parlamentario de los servicios informativos de RNE. Ha sido editor adjunto del Telediario primera edición de TVE y en la actualidad dirige el informativo matinal Las mañanas de RNE.