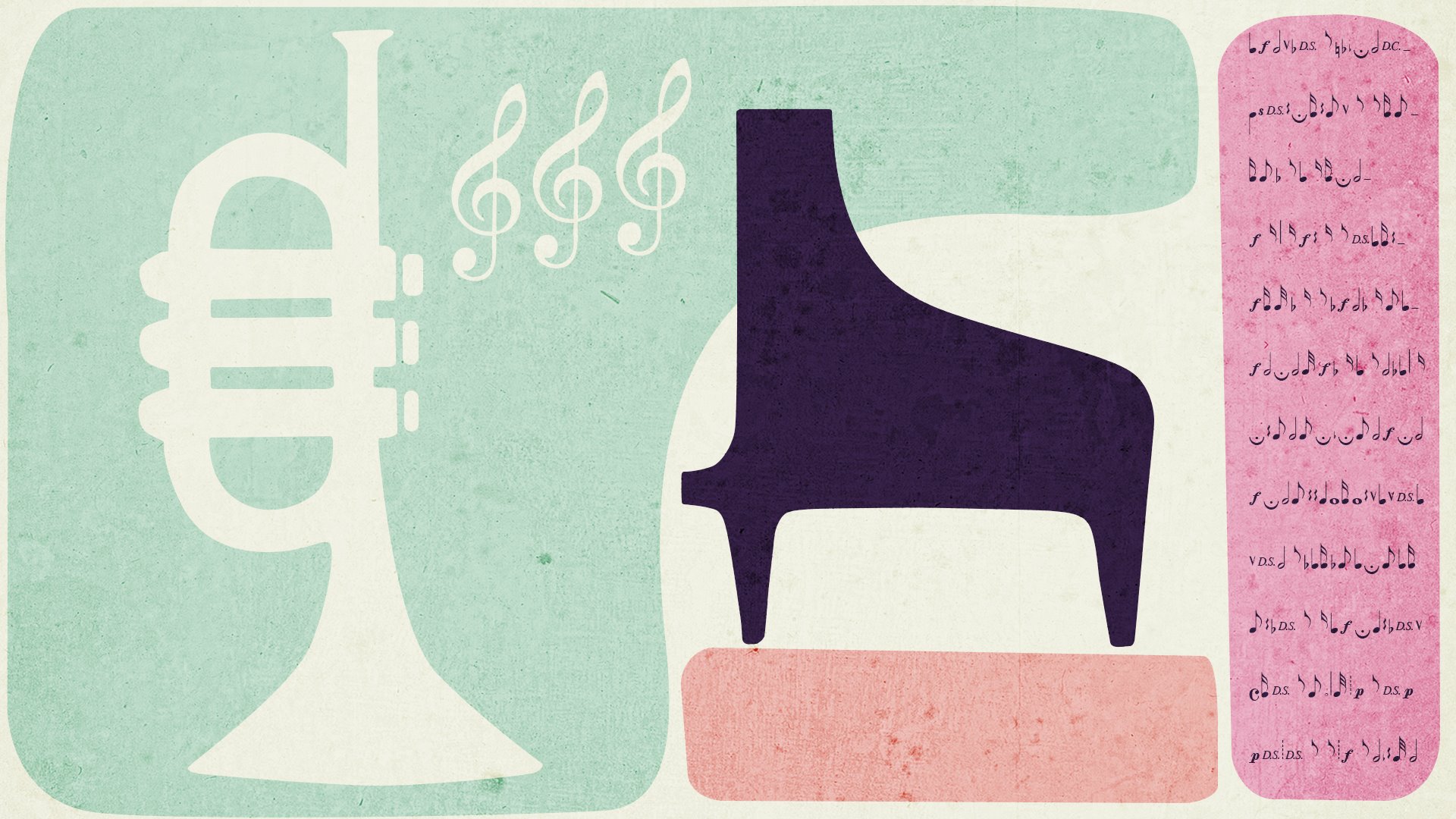 Special concert
Opening of the exhibition "Max Bill"
The event took place on
Moisés P. Sánchez Trío

.

Moisés P. Sánchez

, piano.

Antonio "Toño" Miguel

, double bass.

Michael Olivera

, drums


Manuel Fontán del Junco

, presenter


Jakob Bill

, presentation
An architect, painter, sculptor, graphic designer, printer, publicist and teacher, Max Bill was one of the most outstanding designers of the twentieth century. Trained at the Bauhaus in Dessau, he defined himself as an anti-academic, explored the richness of geometric forms and mathematical thought and described his work as pertaining to "concrete art" (art made from its own means). Apart from his work as an artist, Max Bill was a great jazz fan, a facet of him evoked in this short concert that formed part of the inauguration of the exhibition of his work.
Jazz para Max Bill
George Gershwin (1898-1937)

I got rythm

Moisés P. Sánchez (1979)

A Long day in A Short Life

Ray Noble (1903-1978)

Cherokee

Moisés P. Sánchez

Danger in Tnagier

Irving Mills (1894-1985)
Juan Tizol (1900-1984)
Duke Ellington (1899-1974)

Caravan
Moisés P. Sánchez Trío

Moisés P. Sánchez ha tocado y grabado con un amplio abanico de músicos como Plácido Domingo, Benny Golson, Chuck Loeb, Jorge Pardo, Ara Malikian, Fernando Egozcue, Javier Paxariño, Chema Vílchez, Serranito, Javier Vercher, Albert Vila, Yoio Cuesta, Larry Martin Band, Carmen París y un largo etcétera. También ha asistido a clases y cursos con grandes músicos como Pat Metheny, Jean- Michel Pilc, John Taylor o Joaquín Achúcarro. Como líder en solitario tiene tres discos: Adam the Carpenter (2007), Dedication (2010) y Ritual (2012).

Antonio "Toño" Miguel es contrabajista, bajista eléctrico y compositor. A lo largo de su carrera ha tocado con músicos como Benny Golson, Paquito D'Rivera, Chuck Loeb, Jerry González, Claudio Roditi, Ben Sidran, Jorge Pardo, Perico Sambeat, Ximo Tébar, Pedro Iturralde, Horacio Icasto y Bob Sands, entre otros. También ha acompañado a artistas flamencos como José Luis Montón, Josemi Carmona, Rocío Márquez, El Negri y a otros solistas como Buika, Carmen París, Miguel Ríos y Ara Malikian. Sus últimos trabajos incluyen la grabación de varios discos, así como diversas producciones de televisión, cine y publicidad.

Michael Olivera García es baterista, percusionista y productor musical, su vida ha estado desde los 10 años, en unión con la música. Empezó a tocar percusión clásica en la EVA (Escuela Vocacional de Arte) de su ciudad natal Santa Clara. Más tarde en la Escuela Nacional de Arte. Ha tocado con músicos de su generación como Ariel Bringuez, Reinier Elizarde "El negrón" , Jorge Vistel, Maikel Vistel, Luis Deniz, compartían horas de estudio e investigación y pudiendo adoptar un punto de vista novedoso para la improvisación y acompañamiento. También ha grabado con músicos como, Síntesis, Nach, Pablo Martin Caminero, Esperanza Spalding, Roman Filiu,Marcos Zusano, Jose Luis Quintana (Changuito) , Alfredo Rodriguez, Tomatito, Sting, Susana Raya, Ivan Melón Lewis,Albert Vila, Eme Alfonso, Ariel Bringuez, Orquesta Sinfónica del Valles, entre otros.