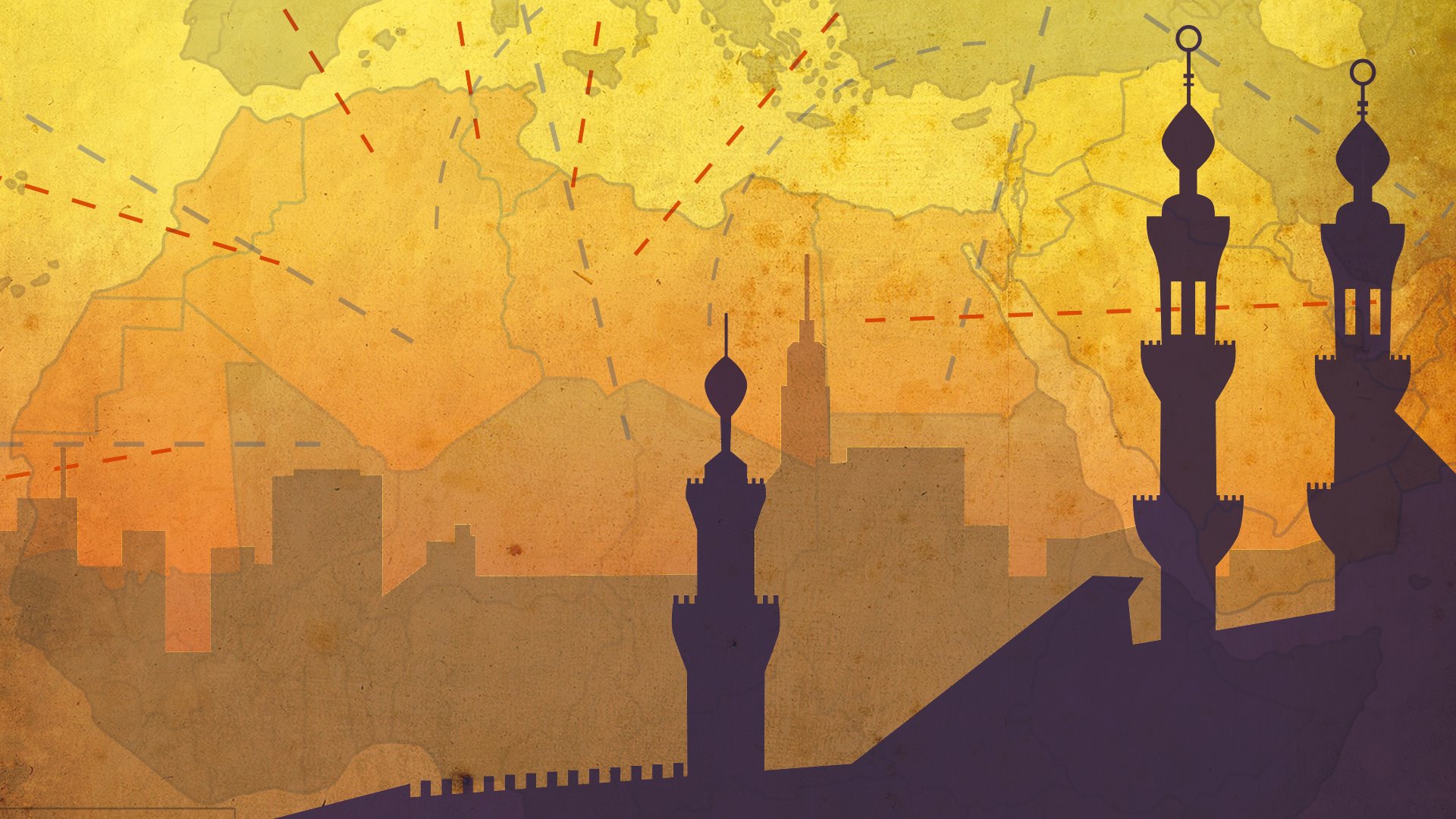 The Burning Issue
The Arab World in Movement: Migrations, Relations with Europe
The event took place on
Ruth Ferrero

and

Ana Planet

interviewed by

Antonio San José

and

Íñigo Alfonso
Since 2010, the so-called "Arab Springs" revolutionised the political map of several Arab countries and, in some cases, led to armed conflicts that continue today. Ethnic, social, religious and military differences within these countries have precipitated large-scale migratory movements of their population. The arrival of refugees to Europe in search of asylum and the activation of protocols of humanitarian actuation and shelter represent one of the central issues on the political agenda in relation to international treaties and laws. On the other hand, an increase in nationalist and xenophobic discourses is taking place in some European Union countries. Ruth Ferrero and Ana Planet will address these and other issues. For health reasons Héctor Cebolla does not participate in this session.

A debate format in which, once a month, on a Monday at 7:30 pm, leading experts analyse important issues that make up today's social reality with the journalists Antonio San José and Íñigo Alfonso.
The solutions to the Crisis, independence movements, globalisation, the future of Europe, anti-system movements, aging, virus of the new Millennium and the future of the monarchies in the world have been several of the issues involved.
The presenters put some of the audience's questions to the guests. Please send your suggestions to: lacuestionpalpitante@march.es

This session will be streaming on our web: https://www.march.es/directo/?l=2
Ruth Ferrero

Profesora de Ciencia Política y Estudios Europeos en la Universidad Complutense de Madrid y en la Universidad Carlos III de Madrid e investigadora asociada en el Instituto Complutense de Estudios Internacionales, donde dirige un Diploma en Migraciones y Relaciones Internacionales. Es coeditora del portal www.eurasianet.es. Forma parte del Group Independent Network of Labour Migration and Integration Experts de la Organización Internacional de Migraciones y del grupo de investigación Complutense GEMI de Migraciones Internacionales.

Es licenciada en Ciencias Políticas y Sociología por las universidades Complutense de Madrid y Newcastle upon Tyne, máster en Estudios de Europa del Este por la UNED, asimismo ha obtenido el postgrado en Ciencia Política y Derecho Constitucional en el Centro de Estudios Políticos y Constitucionales.

Ha sido observadora internacional desde 1996 en distintos países de Europa Oriental (Macedonia, Bosnia-Herzegovina, Albania, Ucrania, Armenia) y trabajado como asesora en políticas públicas en distintos puestos de la administración en temas relacionados con políticas migratorias y Unión Europea. Colabora en medios de comunicación como El Confidencial, El Mundo, Esglobal o eldiario.es y en think tanks nacionales (Real Instituto Elcano y Fundación Alternativas) e internacionales (Migration Policy Institute).

Ana Planet

Profesora titular del Departamento de Estudios Árabes e Islámicos de la Universidad Autónoma de Madrid, codirectora del Taller de Estudios Internacionales Mediterráneos y secretaria académica de la Facultad de Filosofía y Letras de la Universidad Autónoma de Madrid.

Es doctora en Filosofía y Letras con especialidad en Estudios Árabes e Islámicos por la Universidad Autónoma de Madrid, licenciada en Filología Árabe por la misma universidad y licenciada en Ciencias Políticas y Sociología por la Universidad Nacional de Educación a Distancia (UNED). Ha sido consejera técnica para la Dirección General de Asuntos Religiosos del Ministerio de Justicia de España y profesora titular en la Universidad de Alicante.

Sus líneas de investigación son la sociología política del mundo arabo-islámico, el islam en Europa y el islam en España, sobre las cuales ha publicado varios libros como Relaciones hispano-marroquíes, una vecindad en construcción (2006, ed. con Fernando Ramos) e Islam e inmigración (2008, con Jordi Moreras) y recientemente los capítulos de libros "Diversidad religiosa y migración en la España de hoy. Análisis de actitudes y del marco legal" (2012), "La organización del islam en España" (2013) y "Spain and Islamist Movements: from Victory of the FIS to the Arab Spring" (2013).

Antonio San José

Periodista. A lo largo de su reconocida trayectoria profesional dirigió durante doce años el programa de entrevistas Cara a Cara en Canal+ y CNN+, donde además fue director de informativos. Fue también director adjunto de informativos de Antena 3 TV, director de informativos de RNE y redactor jefe de los telediarios de TVE. Entre 2012 y 2015 ha sido director de Comunicación de AENA. Es autor de los libros La felicidad de las pequeñas cosas (2011) y Hoy no me cambio por nadie (2014).

Íñigo Alfonso

Periodista. Desde 2001 trabaja en RNE, donde ha desempeñado diferentes funciones en las áreas de economía e información nacional. Dirigió el informativo nocturno 24 horas y ha desempeñado el cargo de corresponsal parlamentario de los servicios informativos de RNE. Ha sido editor adjunto del Telediario primera edición de TVE y en la actualidad dirige el informativo matinal Las mañanas de RNE.