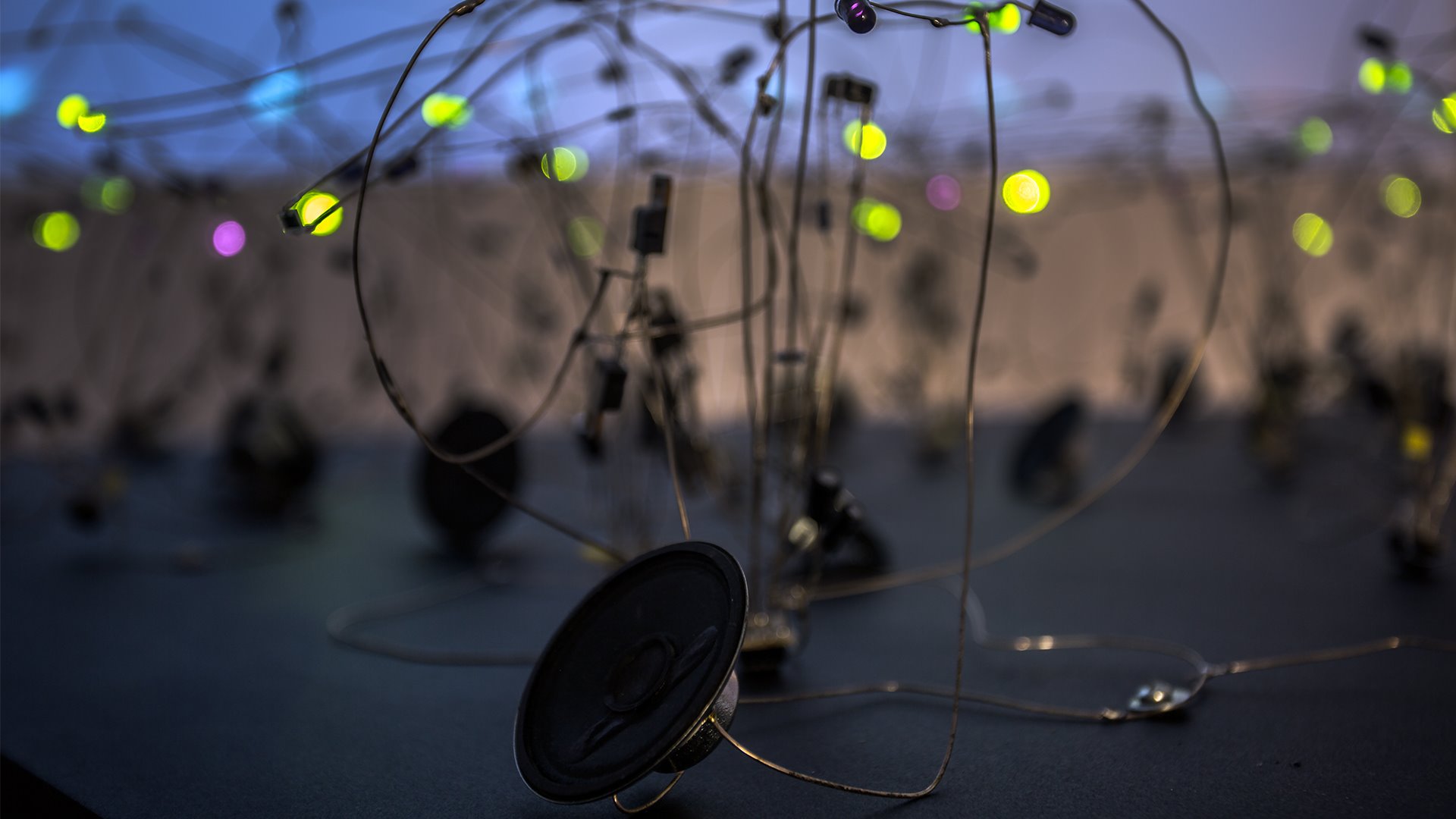 Special concert
Opening of the exhibition "Sound Art in Spain (1961-2016)"
The event took place on
José Iges

and

José Luis Maire

, presentation
INAUGURAL EVENT
AN EVENING OF SOUND
The exhibition will be inaugurated with an hour-long dramatised act that will combine experimental music pieces, performances, presentations by participants –guest curators, artists, theorists, poets and musicians–, extracts from radio piezas, fragments of sound pieces and of expanded and experimental film, audio-visual installations and projections. This is a festive, polyphonic and poly-visual event, specifically produced to present the richness and variety of a phenomenon that represents the ambient sound of contemporary Spanish art. Led by Manuel Fontán del Junco and the guest curators (José Iges and José Luis Maire). Also taking part will be Javier Maderuelo, the group GLOTIS, Fernando Millán and Josep María Balanyà.