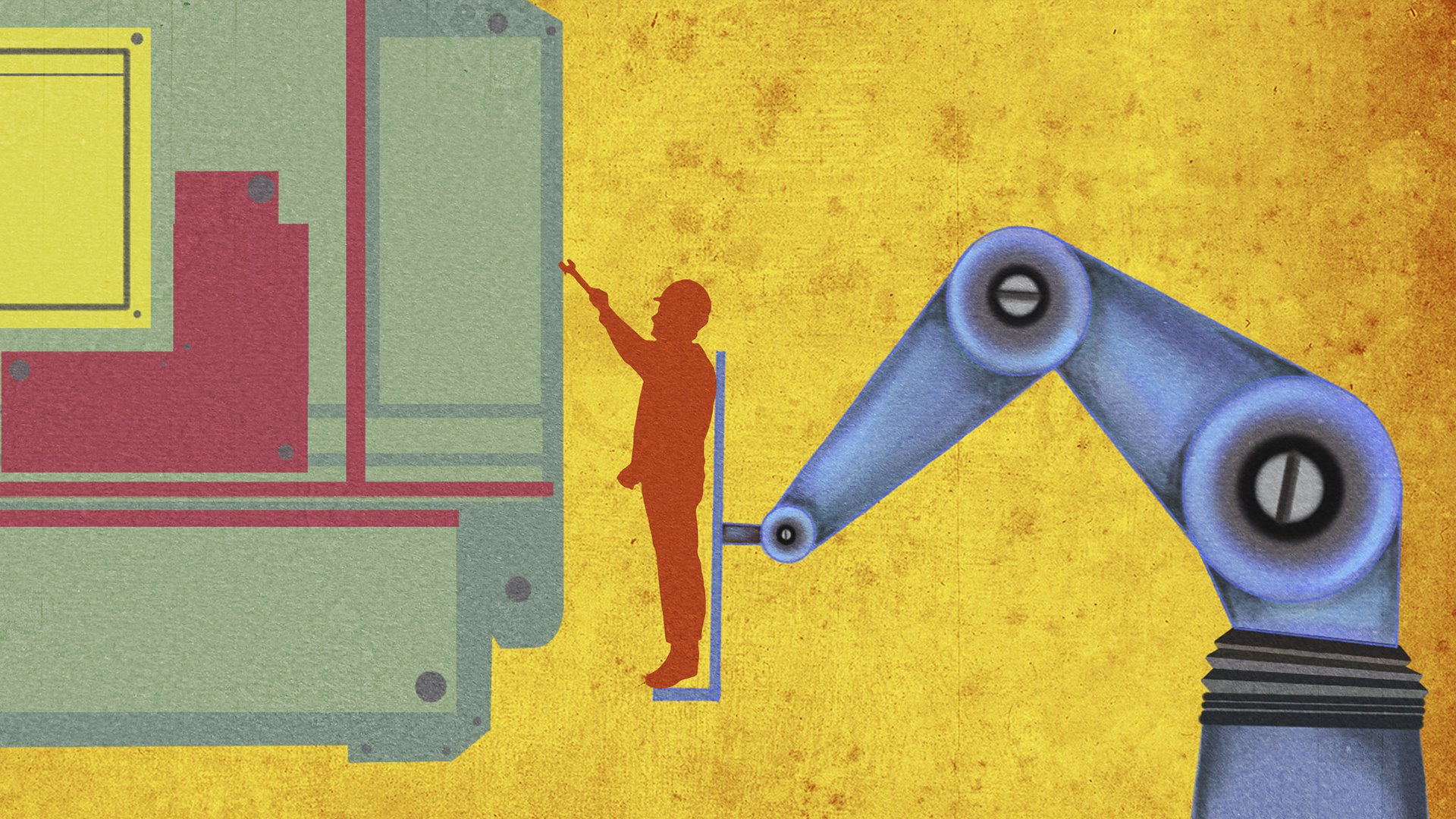 The Burning Issue
Robots and Industry
The event took place on
Juan Carlos Llorente

and

Carmen Pérez Melguizo

interviewed by

Antonio San José

and

Íñigo Alfonso
Nano technologies, artificial intelligence and drones are changing society in all of its dimensions and particularly in the workplace, where new professional profiles and a new way of organising production resources will be necessary. Today, robotics puts us before a new industrial revolution, and this issue will be analysed by Juan Carlos Llorente and Carmen Pérez Melguizo, professionals and experts in this field.

A debate format in which, once a month, on a Monday at 7:30 pm, leading experts analyse important issues that make up today's social reality with the journalists Antonio San José and Íñigo Alfonso.
Climate change, political leadership during the Spanish democracy, pharmaceutical industry and health, the Arab world, the solutions to the crisis, independence movements, globalisation, the future of Europe, anti-system movements, aging, virus of the new Millennium and the future of the monarchies in the world have been several of the issues involved.
The presenters put some of the audience's questions to the guests. Please send your suggestions to: lacuestionpalpitante@march.es

This session will be streaming on Channel March: www.march.es/directo/?l=2
Juan Carlos Llorente

Ingeniero aeronáutico por la Universidad Politécnica de Madrid y máster en Dirección por la escuela de negocios y centro de investigación INSEAD. Lleva más de veinte años trabajando en GMV, donde ha ocupado diversos cargos y desempeñado diversos puestos de responsabilidad, tanto técnicas y comerciales como de gestión. Actualmente es asesor del director general de GMV y lidera el desarrollo de negocio de robótica en nuevos mercados a escala internacional.

Carmen Pérez Melguizo

Presidenta de HispaRob (Plataforma Española de Robótica). Licenciada en Matemáticas, trabaja en Tecnatom como adjunta al gerente de Nuevas Tecnologías, con veintisiete años de experiencia en el sector. Participa en proyectos de I+D europeos y nacionales, en el área de procesamiento de señal e imagen, técnicas de Ensayos No Destructivos (ENDs), robótica y reconocimiento de patrones.

Antonio San José

Periodista. A lo largo de su reconocida trayectoria profesional dirigió durante doce años el programa de entrevistas Cara a Cara en Canal+ y CNN+, donde además fue director de informativos. Fue también director adjunto de informativos de Antena 3 TV, director de informativos de RNE y redactor jefe de los telediarios de TVE. Entre 2012 y 2015 ha sido director de Comunicación de AENA. Es autor de los libros La felicidad de las pequeñas cosas (2011) y Hoy no me cambio por nadie (2014).

Íñigo Alfonso

Periodista. Desde 2001 trabaja en RNE, donde ha desempeñado diferentes funciones en las áreas de economía e información nacional. Dirigió el informativo nocturno 24 horas y ha desempeñado el cargo de corresponsal parlamentario de los servicios informativos de RNE. Ha sido editor adjunto del Telediario primera edición de TVE y en la actualidad dirige el informativo matinal Las mañanas de RNE.