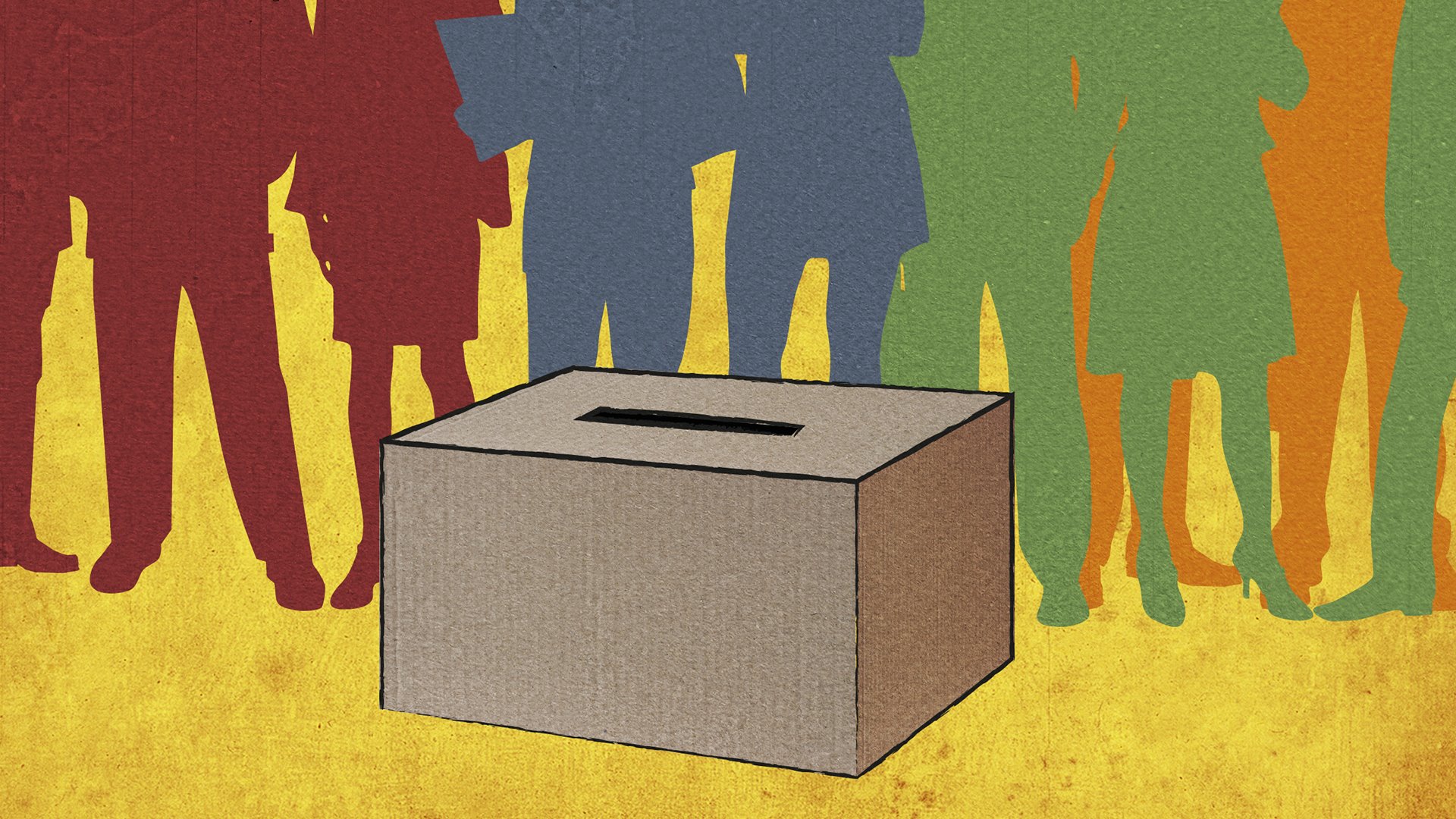 The Burning Issue
Electoral Reform
The event took place on
Alberto Penadés

and

Ignacio Lago

interviewed by

Antonio San José

and

Íñigo Alfonso
In the last general election, the debate about the reform of the electoral law included proposals such as increasing voting proportionality, having a single constituency or a second round with the two most voted candidates. Criticism of the present system asks such questions as: Which regional models benefit the D'Hont method and the constituency system? Historically, what have been the electoral consequences of this model? How is the vote divided in European, regional and municipal elections or in other countries? The sociologist Alberto Penadés and the political expert Ignacio Lago will deal with and discuss these and other related issues.

A debate format in which, once a month, on a Monday at 7:30 pm, leading experts analyse important issues that make up today's social reality with the journalists Antonio San José and Íñigo Alfonso.
Robots and industry, Climate change, political leadership during the Spanish democracy, pharmaceutical industry and health, the Arab world, the solutions to the crisis, independence movements, globalisation, the future of Europe, anti-system movements, aging, virus of the new Millennium and the future of the monarchies in the world have been several of the issues involved.
The presenters put some of the audience's questions to the guests. Please send your suggestions to: lacuestionpalpitante@march.es

This session will be streaming on Channel March: www.march.es/directo/?l=2
Alberto Penadés

Es profesor titular en el Departamento de Sociología y Comunicación de la Universidad de Salamanca y doctor miembro del Instituto Juan March. Doctor en Ciencias Políticas por la Universidad Autónoma de Madrid y licenciado en Filosofía por la Universidad Complutense de Madrid, además es máster en Ciencias Sociales por el Centro de Estudios Avanzados en Ciencias Sociales (CEACS) del Instituto Juan March y máster en Teoría Política y Filosofía por la Universidad de Glasgow. Ha sido consejero técnico en el Centro de Investigaciones Sociológicas (CIS) desde 2008 a 2010 e investigador visitante en el Centro de Investigación y Docencia Económicas en México, en la Universidad de Columbia y en la Universidad de Nueva York.

Sus líneas de investigación son la política comparada, la teoría política, la sociología analítica y los estudios electorales, sobre este último es autor del libro Los sistemas electorales de representación (2000) y de artículos como "La elección de los sistemas electorales en las primeras democracias, 1890-1940" (2005), "Las encuestas electorales en la prensa escrita (2008-2011). Errores, sesgos y transparencia" (2013) o "La desigualdad en el sistema electoral español y el premio a la localización del voto" (2013, con Salvador Santiuste Cué). Ha colaborado en El País y lo hace habitualmente en el blog "Piedras de papel" de eldiario.es.

En 2015 ha publicado el libro colectivo Aragón es nuestro Ohio, que analiza las tendencias electorales en España.

Ignacio Lago

Profesor asociado de Ciencia Política de la Universidad Pompeu Fabra, doctor miembro del Instituto Juan March e investigador del grupo de investigación GEN - Governance and Economics Research Network de la Universidad de Vigo. Es licenciado en Ciencias Políticas por la Universidad de Santiago de Compostela y máster en Ciencias Sociales por el Centro de Estudios Avanzados en Ciencias Sociales (CEACS) del Instituto Juan March.

Sus investigaciones examinan el comportamiento político, la política económica y los partidos políticos y las consecuencias políticas de las leyes electorales. Entre sus libros sobre estas materias se encuentran El voto estratégico en las elecciones generales en España (1977-2000) (2003); Vinte e cinco anos de autonomía en Galicia: mudanzas políticas e económicas (2006, con Santiago Lago Peñas); y Descentralización y control electoral de los gobiernos en España (2011, en colaboración con Santiago Lago Peñas), reconocida ex aequo con el III Premio Josep Maria Vilaseca i Marcet del Institut d'Estudis Autonòmics para estudios de autonomía política y federalismo.

Ha editado dos títulos para el Centro de Investigaciones Sociológicas (CIS) donde analiza las elecciones generales de 2004 y 2008, respectivamente Elecciones Generales 2004 (2007, con Mariano Torcal y José Ramón Montero) y Elecciones Generales 2008 (2010, con José Ramón Montero).

Antonio San José

Periodista. A lo largo de su reconocida trayectoria profesional dirigió durante doce años el programa de entrevistas Cara a Cara en Canal+ y CNN+, donde además fue director de informativos. Fue también director adjunto de informativos de Antena 3 TV, director de informativos de RNE y redactor jefe de los telediarios de TVE. Entre 2012 y 2015 ha sido director de Comunicación de AENA. Es autor de los libros La felicidad de las pequeñas cosas (2011) y Hoy no me cambio por nadie (2014).

Íñigo Alfonso

Periodista. Desde 2001 trabaja en RNE, donde ha desempeñado diferentes funciones en las áreas de economía e información nacional. Dirigió el informativo nocturno 24 horas y ha desempeñado el cargo de corresponsal parlamentario de los servicios informativos de RNE. Ha sido editor adjunto del Telediario primera edición de TVE y en la actualidad dirige el informativo matinal Las mañanas de RNE.