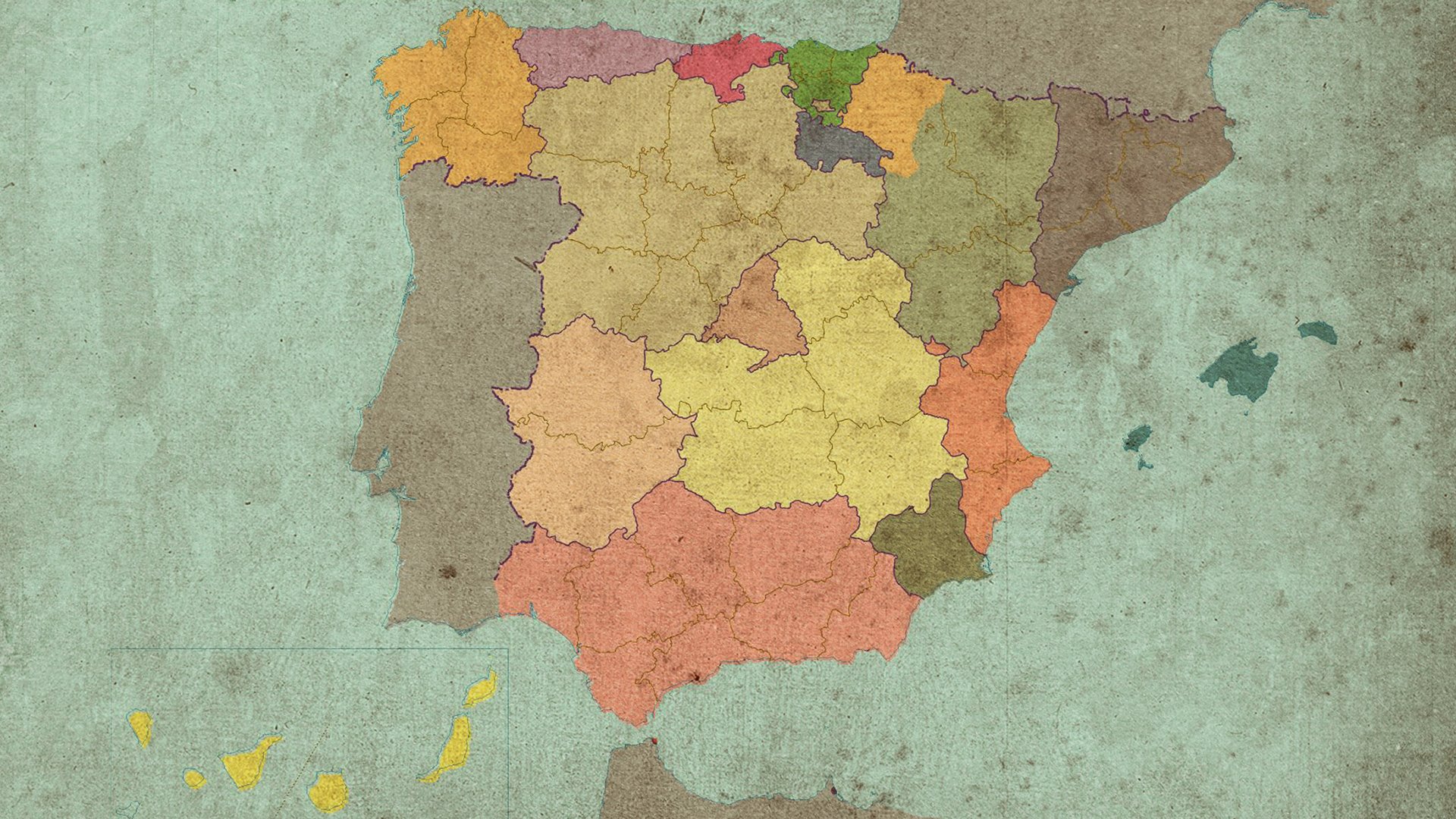 The Burning Issue
The Future of the Autonomous Regions in Spain
The event took place on
Sandra León

and

Eliseo Aja

interviewed by

Antonio San José

and

Íñigo Alfonso
How do the State and the Autonomous Regions distribute competences? Which criteria are used to redistribute the central Administration's economic resources to the Autonomous Regions? Is the self-financing of the Autonomous Regions possible? In the wake of the last reform of the autonomous financing system in 2009, the political debate is now centred on several proposals for redesigning the autonomous territorial model, reducing bureaucracy and the overlapping of functions: decentralization or the federal channel, and centralization or the unitary model. The situation of the autonomous State and its possible outcomes will be among the issues analysed by the lecturer in Political Science Sandra León and Professor of Constitutional Law Eliseo Aja.
A debate format in which, once a month, on a Monday at 7:30 pm, leading experts analyse important issues that make up today's social reality with the journalists Antonio San José and Íñigo Alfonso.
Electoral reform, robots and industry, climate change, political leadership during the Spanish democracy, pharmaceutical industry and health, the Arab world, the solutions to the crisis, independence movements, globalisation, the future of Europe, anti-system movements, aging, virus of the new Millennium and the future of the monarchies in the world have been several of the issues involved.
The presenters put some of the audience's questions to the guests. Please send your suggestions to: lacuestionpalpitante@march.es

This session will be streaming on Channel March: www.march.es/directo/?l=2
Sandra León

Es profesora de Ciencias Políticas en la Universidad de York (Reino Unido), antes fue docente en George Washington University (Madrid Study Centre) y en la Universidad Complutense de Madrid. Doctora miembro del Instituto Juan March, es licenciada en Ciencias Políticas por la Universidad Pompeu Fabra, máster en Ciencias Sociales por el Centro de Estudios Avanzados en Ciencias Sociales (CEACS) del Instituto Juan March y doctora en Ciencias Políticas por el Instituto Juan March. Ha sido investigadora en la Universidad de Harvard, la Escola Galega de Administración Pública y el Centro de Estudios Políticos y Constitucionales.

Sus líneas de investigación son el federalismo, la descentralización, las relaciones intergubernamentales y el comportamiento electoral. Es autora del libro colectivo Aragón es nuestro Ohio: así votan los españoles (2015) y ha coordinado los volúmenes La práctica de la cooperación intergubernamental en España (2012, con César Colino, Mónica Ferrín y María Teresa Salvador Crespo) y La financiación autonómica. Claves para comprender un (interminable) debate (2015). Asimismo ha firmado artículos sobre la materia como "Políticas sociales, concentración geográfica y sistemas electorales" (2013, con Ignacio Jurado) y "¿Por qué el sistema de financiación autonómica es inestable?" (2009).

Colabora habitualmente con el Laboratorio de la Fundación Alternativas y ha participado como tertuliana en el programa Hoy por hoy de la Cadena SER. Es miembro del blog "Líneas Rojas" y ha colaborado en El País y eldiario.es.

Eliseo Aja

Es catedrático de Derecho Constitucional de la Universidad de Barcelona desde 1983, antes fue decano de la Facultad de Derecho de la Universidad de Lleida. Doctor en Derecho por la Universidad Autónoma de Barcelona y licenciado en Derecho por la Universidad de Valladolid. Ha sido fundador y director de la publicación anual Informe de las Comunidades Autónomas y fundador y primer director del Instituto de Derecho Público de Barcelona, así como presidente de la Asociación de Constitucionalistas de España.

Ha formado parte de varias comisiones asesoras de reformas constitucionales y legislativas, con especial incidencia en la regionalización de varios países de Europa, África y Latinoamérica. Ha sido llamado como experto ante la Ponencia para la reforma constitucional del Senado (1995) y ante varias asambleas legislativas autonómicas. En 2009 fue nombrado miembro del Consejo de Garantías Estatutarias de Catalunya por el Gobierno de la Generalitat de Catalunya, resultando elegido presidente por el periodo 2009-2013.

Es autor de en torno a un centenar de publicaciones, entre las cuales destacan los libros Constituciones y periodos constituyentes en España (1808-1936) (1977, en colaboración con Jordi Solé Tura), El sistema jurídico de las Comunidades Autónomas (1985) y El Estado autonómico. Federalismo y hechos diferenciales (1999) y los últimos Inmigración y democracia (2012) y Estado autonómico y reforma federal (2014).

Antonio San José

Periodista. A lo largo de su reconocida trayectoria profesional dirigió durante doce años el programa de entrevistas Cara a Cara en Canal+ y CNN+, donde además fue director de informativos. Fue también director adjunto de informativos de Antena 3 TV, director de informativos de RNE y redactor jefe de los telediarios de TVE. Entre 2012 y 2015 ha sido director de Comunicación de AENA. Es autor de los libros La felicidad de las pequeñas cosas (2011) y Hoy no me cambio por nadie (2014).

Íñigo Alfonso

Periodista. Desde 2001 trabaja en RNE, donde ha desempeñado diferentes funciones en las áreas de economía e información nacional. Dirigió el informativo nocturno 24 horas y ha desempeñado el cargo de corresponsal parlamentario de los servicios informativos de RNE. Ha sido editor adjunto del Telediario primera edición de TVE y en la actualidad dirige el informativo matinal Las mañanas de RNE.