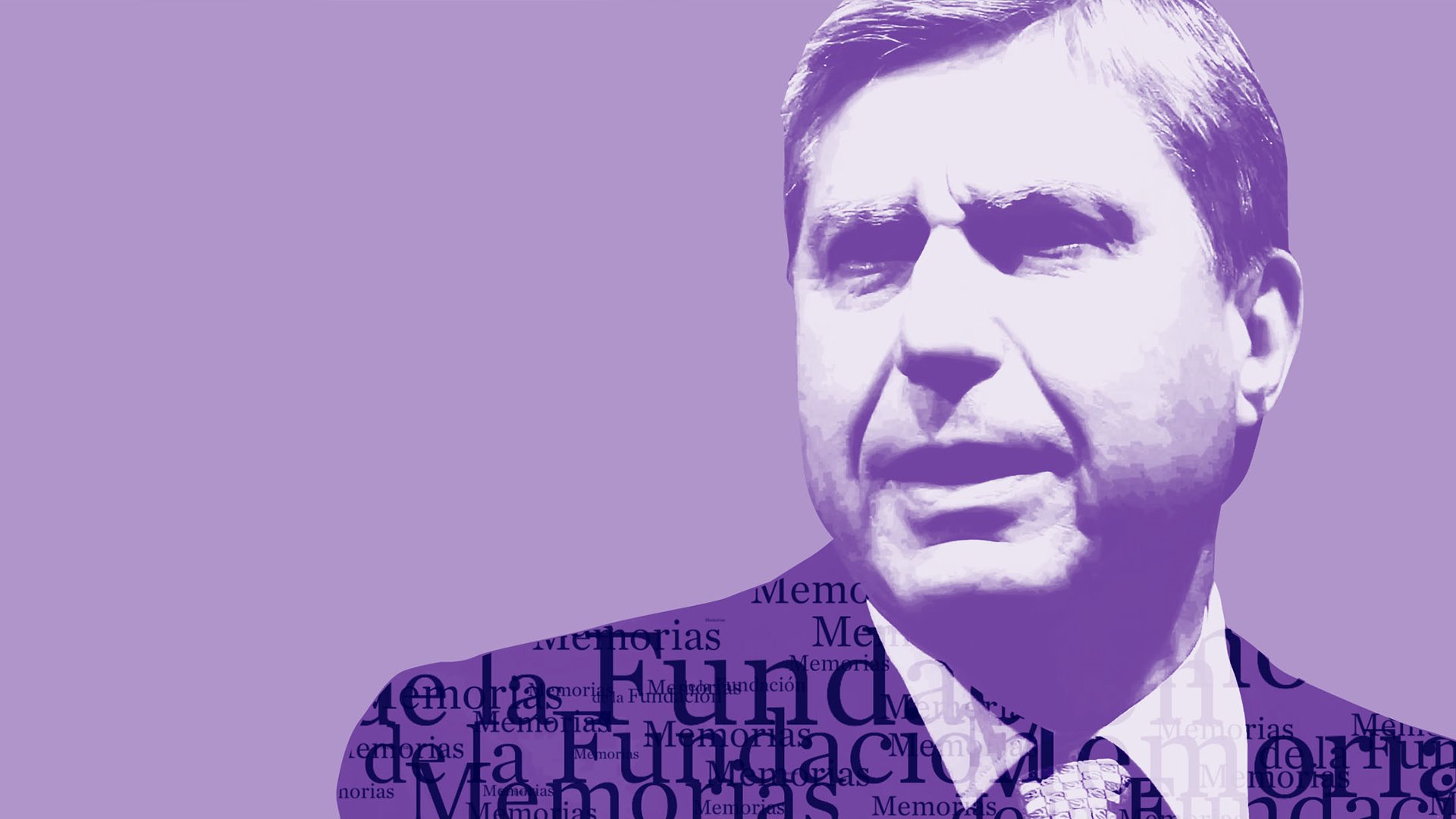 Memories of the Fundación
José Luis García Delgado
The event took place on
José Luis García Delgado

interviewed by

Íñigo Alfonso
This initiative takes place in the form of a series of talks with outstanding personalities from different cultural areas who were one-time recipients of a scholarship or grant from the Fundación Juan March, which they used to begin their careers or progress professionally in their respective disciplines. With the descriptions of their experiences, the Fundación Juan March aims to put the spotlight on their lives and careers and consequently portray the evolution of a country, capturing an image of Spain during the 1950s, 60s and 70s and projecting it on to the Spain of today. This is the explanation for the title of this activity, "Memories of the Fundación": a series of programs looking back on the origins of outstanding professional careers, as well as because the results of these scholarships were reflected in a final report (referred to as a "memoria" in Spanish) or thesis deposited at the Fundación.
The host is the journalist Íñigo Alfonso, who has worked at Radio Nacional de España (RNE) since 2001, where he has performed different roles at RNE in the areas of economy and national news information, directing the late news program "24 Horas" (24 Hours). He has been co-director of the lunchtime TVE News. He is presently coordinating the parliamentary area of the news services at RNE.

This session will be streaming on Channel March: www.march.es/directo/?l=2
José Luis García Delgado

Catedrático de Economía Aplicada y profesor emérito de la Universidad Complutense de Madrid. Desde 2001 es académico de número de la Real Academia de Ciencias Morales y Políticas. Ha sido rector de la Universidad Internacional Menéndez Pelayo desde 1995 a 2005, y también decano de la Facultad de Ciencias Económicas y Empresariales de la Universidad de Oviedo, director del Departamento de Estructura Económica y Economía Industrial de la Universidad Complutense de Madrid, director de la Escuela de Economía del Colegio de Economistas de Madrid y director del Instituto Universitario de Investigación Ortega y Gasset.

Fue cofundador de las revistas académicas Investigaciones Económicas (1976) y Revista de Economía Aplicada (1992). Es autor de obras como La formación de la sociedad capitalista en España, 1914-1920 (1973), Orígenes y desarrollo de la sociedad capitalista en España (1975), La modernización económica de la España de Alfonso XIII (2002) y Valor económico del español (2012); asimismo ha dirigido los volúmenes Economía española de la transición y la democracia, 1973-1986 (1990), Lecciones de economía española (once ediciones desde 1993, junto a Rafael Myro) y Economía española. Una introducción (2012, con Rafael Myro), entre otros.

Premio a la labor científica de la Fundación CEOE en 1992, ese mismo año fue designado, a título de experto, miembro del Consejo Económico Social de España. Ha sido investido doctor honoris causa por las universidades de Oviedo (1994), Lima (1999), Ciencias Empresariales y Sociales de Buenos Aires (2002), Alicante (2011), Zaragoza (2016) y Murcia (2017). Recibió el Premio de Economía Rey Juan Carlos en 2016. Preside el Círculo Cívico de Opinión y el patronato de la Fundación Archivo de Indianos-Museo de la Emigración.

Íñigo Alfonso

Periodista. Desde 2001 trabaja en RNE, donde ha desempeñado diferentes funciones en las áreas de economía e información nacional. Dirigió el informativo nocturno 24 horas y ha desempeñado el cargo de corresponsal parlamentario de los servicios informativos de RNE. Ha sido editor adjunto del Telediario primera edición de TVE y en la actualidad dirige el informativo matinal Las mañanas de RNE.