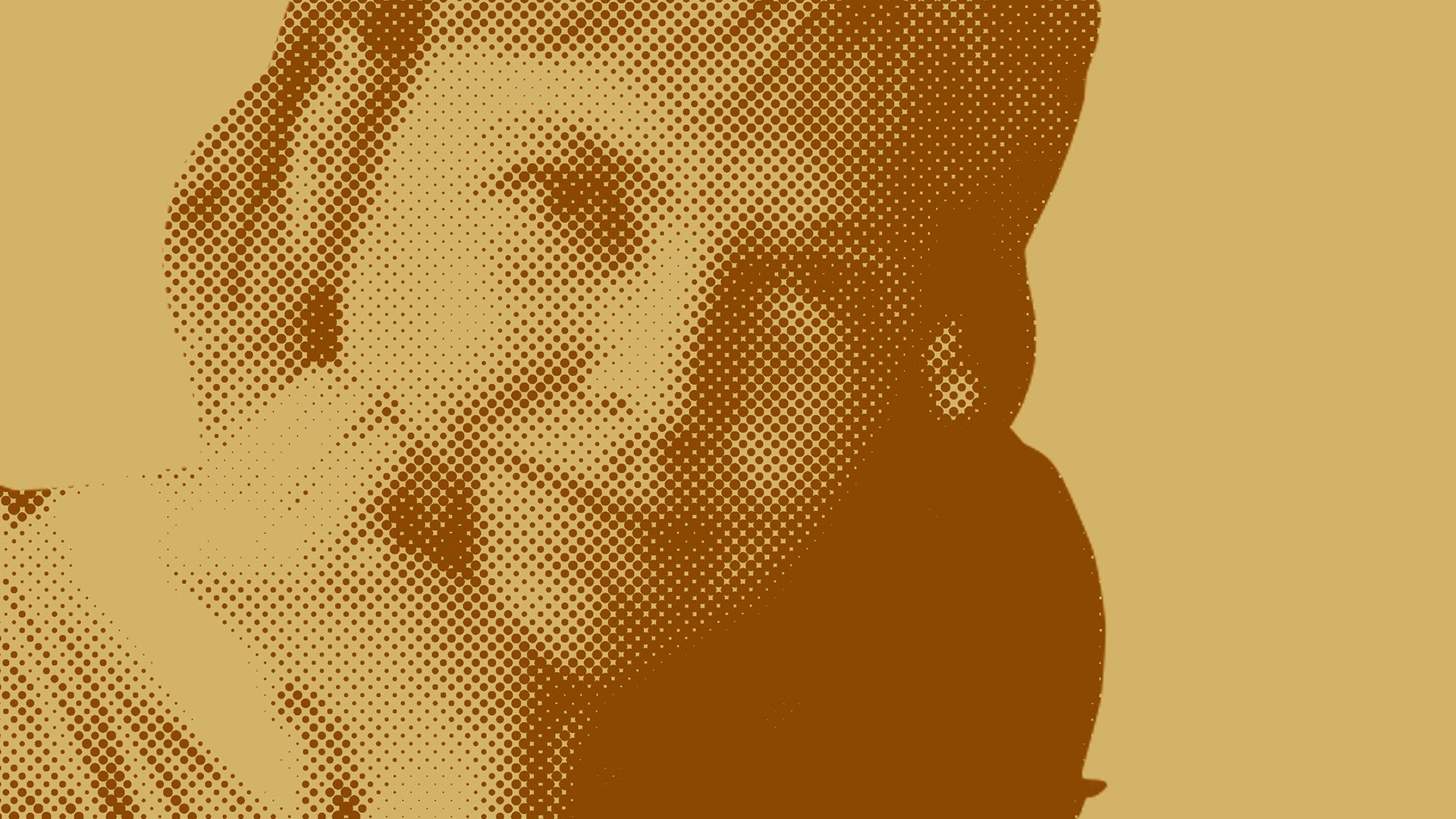 Poetics and Theatre
Paloma Pedrero
A conversation with Virtudes Serrano and a dramatised reading by Esperanza Pedreño
The event took place on
Paloma Pedrero

and

Virtudes Serrano




Esperanza Pedreño

, performance
Paloma Pedrero

Actriz, directora y dramaturga. Licenciada en Antropología Social por la Universidad Complutense de Madrid y diplomada en Psicología Gestáltica por el Instituto de Florencia. Formada en interpretación con docentes como Zulema Katz, Alberto Wainer, Dominic de Fazio o John Strasberg. En 1978 fundó el grupo de teatro independiente "Cachivache", con el que comenzó su carrera profesional como actriz y dramaturga.

Como dramaturga y directora de teatro, ha publicado y estrenado una treintena de obras, por las que ha recibido numerosos premios como el de Teatro Breve de Valladolid, el Tirso de Molina, el de la crítica y del público en el Festival de Roma "Attori in cerca d' autori", el Villanueva de la Crítica en Cuba o el I Premio Talía de Teatro de la UNESCO. Asimismo ha sido seleccionada en varias ocasiones como finalista del Premio-Valle Inclán al mejor espectáculo teatral. También es escritora de guiones de cine, poesía, narrativa y ensayo, así como responsable de numerosas ediciones críticas

Imparte talleres de interpretación y escritura teatral y dirige un proyecto de teatro para personas sin hogar. En 2009 funda la ONG "Caídos del cielo", galardonada con el VII Premio Dionisos y de la que es presidenta. Es columnista del diario La Razón.

De marzo a abril de 2016 está en cartelera del Teatro Español con la obra que firma y codirige, Ana el once de marzo.

Esperanza Pedreño

Actriz, licenciada en Interpretación por la RESAD y en Performing Arts por la Universidad Middlesex en Londres. Ha participado en teatro en Casa con dos puertas mala es de guardar sobre textos de Calderón de la Barca y dirigida por Javier Veiga, Bodas de Sangre de Federico García Lorca bajo la dirección de Juan Pastor y Valeria y los pájaros de José Sanchis Sinisterra, entre otras muchas representaciones. Por esta labor ha sido premiada como mejor actriz en el Certamen de Teatro Joven 2003 de la Comunidad de Madrid y mejor actriz en el Festival Pasarena de Logroño 2002.

En cine ha trabajado recientemente en 18 comidas de Jorge Coira y Una palabra tuya de Ángeles González Sinde, por la que fue nominada como mejor actriz revelación en los premios Goya en 2009. En televisión interviene en series como Doctor Mateo o Camera Café, por esta última recibió el Premio de la Unión de Actores 2006 a la mejor actriz de reparto por su papel de Cañizares.

Durante 2014 ha trabajado para la ONG "Caídos del Cielo" en el proyecto de teatro social Magia Café de Paloma Pedrero. En 2007 funda la compañía El Buco, con la que actualmente interpreta y produce Mi relación con la comida de Angélica Liddell, merecedor del Premio del público al mejor espectáculo de teatro en la última edición de la Feria Internacional de teatro y danza de Huesca.

Virtudes Serrano

Es catedrática de Lengua y Literatura Españolas e investigadora del Grupo GELITE de la Universidad de Murcia. Obtuvo el Premio Extraordinario de Doctorado y Miguel Hernández de Investigación.

Dedicada a estudios sobre teatro de los siglos XX y XXI, ha publicado El teatro de Domingo Miras, más de ciento cincuenta artículos sobre teatro contemporáneo y ediciones de autores como Jacinto Benavente, Federico García Lorca, Antonio Buero Vallejo, Alfonso Sastre, José Mª Rodríguez Méndez, Alberto Miralles, Jesús Campos, Jerónimo López Mozo, Carmen Resino, Ana Diosdado, Domingo Miras, José Sanchis Sinisterra, Concha Romero, Pilar Pombo, Ernesto Caballero, Juan Mayorga y Paloma Pedrero.
An actress, wrtier, director, drama teacher, creator of the theatrical experience of solidarity "Caídos del cielo" and agent, today Paloma Pedrero is one of the writers for the theatre with one of the longest and most coherent careers in the difficult world of the Spanish stage since she premiered La llamada de Lauren... in Madrid in 1985. For thirty years she has tirelessly fought to consolidate her personality as a woman and a playwright in the public sphere of theatre and has achieved what she set out to do from the beginning of her writing: to speak about her time and the people that inhabit it, with an aesthetic combining realism and poetry, with the intention of searching for the truth and stating it. That's why, in her works, one fights and one wins or loses. They are about love and indifference; life and death; injustice and solidarity. Antagonisms are vital, because everything human is found in her opposites.
Her texts and performances of her works have been awarded prizes in Spain and abroad. Her works have been translated and published in English, French, Portuguese, Greek, Catalan, Basque, Polish, Slovakian, Czech, German, Italian, Rumanian, Japanese and Korean. And they have been performed in France, Portugal, Great Britain, United States, Australia, Italy, Czech Republic, Germany, Slovakia, Brazil, Argentina, Chile, Cuba, Puerto Rico, Mexico, Costa Rica, Venezuela, Colombia, Ghana...
Texts including Noches de amor efímero, El color de agosto, Besos de lobo, Una estrella, Cachorros de negro mirar, El pasamanos, Locas de amar, En la otra habitación, En el túnel un pájaro, Caídos del cielo, El secuestro and Ana el once de marzo clearly demonstrate the meaning of a drama that reveals a very unique style and stems from the loving gaze projected over those who suffer her, because - as she herself has declared - the prime material of her work is found "in the pain of life".
Paloma Pedrero has settled into a space in which her penetrating gaze contemplates the world around her and, by reflecting it, transforms it into art. Her drama has always helped to subvert the way in which reality is captured; from her very first work, she dared to discuss topics hitherto prohibited for female writers, simply because they were women. At present, she tackles what could prove to be more uncomfortable to a society that accepts misery and injustice without being perturbed. Her contribution to dramatic literature, the world of the stage, and to revealing the individual and collective conscious, represents a significant step forward towards capturing the universe that surrounds the human being of today.