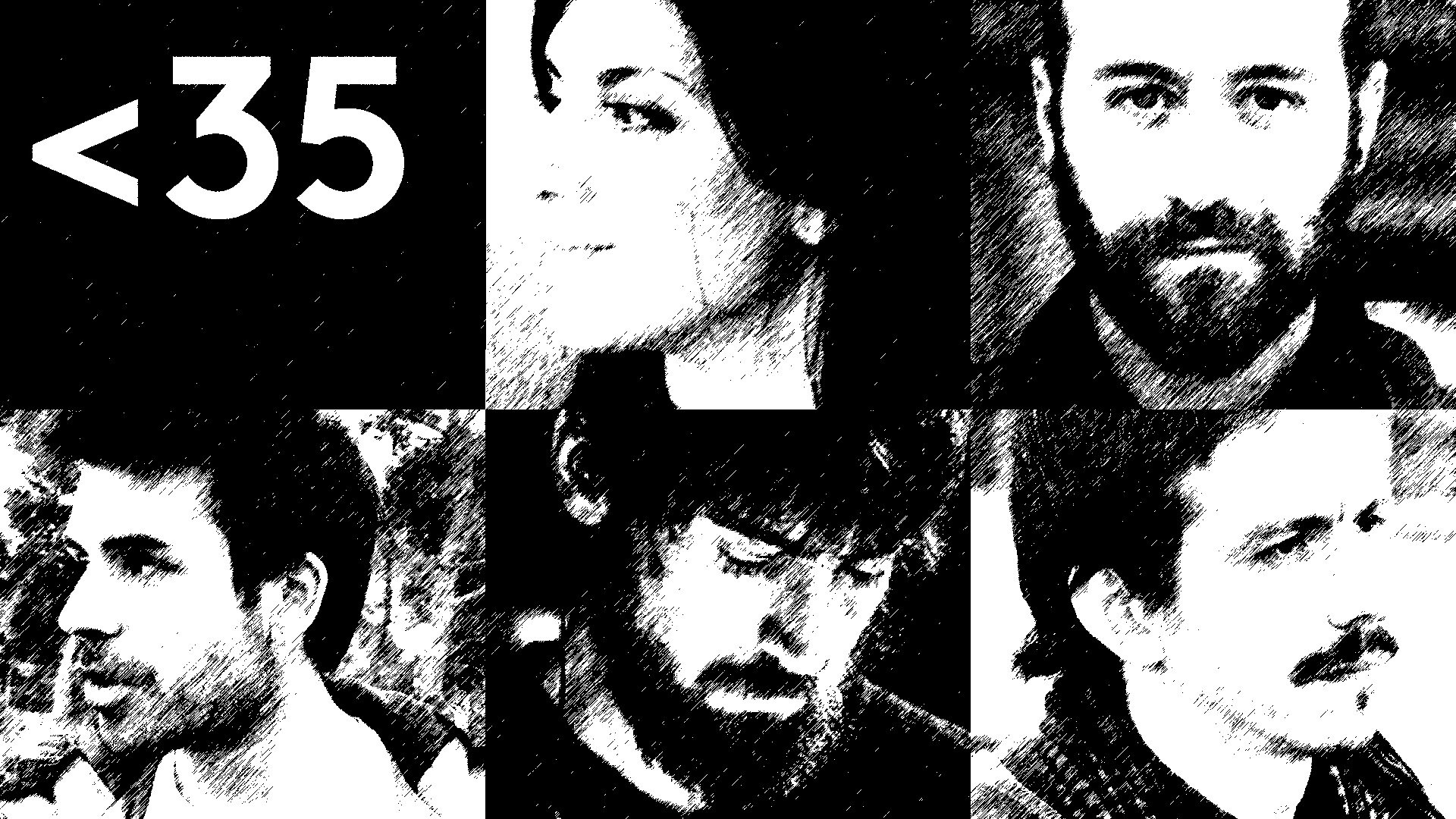 Premieres and (Re)premieres
Premieres and Re-Premieres (98) Sub-35 Composers (V)
The event took place on
Prior interview at
DRAMA!

.

Lluïsa Espigolé

, piano.

Erica Wise

, cello


Nacho de Paz

interviewed by

Laura Prieto
Three world premieres and two Spanish premieres. Live visual, light and electronic creations combine with the violoncello and piano to explore today's most innovative tendencies, questioning the boundaries that separate the arts of the image, text and sound. All this in the fifth series of Sub-35 Composers, exclusively devoted to Spanish composers who have yet to turn 35, and which has featured the music of over twenty different composers so far.
18:00 h. Encuentro con los compositores: claves para la escucha de concierto.
Participan: Tomás Virgós, Íñigo Giner, Raf Mur Ros y Óscar Escudero.
Modera: Miguel Ángel Marín.
1 Estreno absoluto
2 Estreno en España
18:00 h. Encuentro con los compositores: claves para la escucha de concierto.
Participan: Íñigo Giner, Óscar Escudero y Raf Mur Ros.
Modera: Miguel Ángel Marín.
DRAMA!El proyecto artístico de DRAMA! parte de una búsqueda de nuevos caminos entre la música, la palabra y el movimiento, aprovechando a su vez todos aquellos recursos tecnológicos que la contemporaneidad pone a nuestro alcance. Esto supone inevitablemente un replanteamiento de los materiales compositivos y una ampliación del registro interpretativo de los músicos, que desde la segunda mitad del siglo XX hasta nuestros días no solo han tenido que adaptarse a unas mayores exigencias técnicas, sino que han visto comprometida su función con la llegada de conceptos como la multidisciplinariedad o el giro performativo de las artes. A través de estos principios y de esta nueva concepción del intérprete, DRAMA! pretende dinamizar el tejido de jóvenes creadores dotándolo de una plataforma de experimentación para desarrollar sus propuestas artísticas personales.
Nacho de Paz

Estudió piano y composición y cursó un doctorado en Historia del Arte y Musicología en Barcelona. Posteriormente se especializó en composición con José Luis de Delás y dirección de orquesta con Arturo Tamayo y Pierre Boulez. Durante años fue asistente habitual de Arturo Tamayo. Becado por el Gobierno Alemán y el Ensemble Modern en 2006, realizó un Master en Música Contemporánea en la Universidad de Fráncfort. Ha sido galardonado con los Premios Internacionales de Composición Joan Guinjoan (2002), Luigi Russolo (2003) y SGAE de electroacústica (2004).

Es invitado regularmente a los ciclos y festivales más reconocidos de música contemporánea. Ha trabajado con la Orquesta y Coro Nacionales de España, la Orquesta de la Comunidad de Madrid, la Joven Orquesta Nacional de España, la Orquestra Sinfónica de Barcelona i Nacional de Catalunya, las orquestas sinfónicas de Euskadi, Bilbao y Castilla y León, la Real Filharmonía de Galicia, la Oviedo Filarmonía, la Orquesta del Teatro Nacional São Carlos de Lisboa, la Orquesta Filarmónica de Luxemburgo, la Orquesta Sinfónica de la Radio de los Países Bajos, el Ensemble Modern (Fráncfort), Ensemble musikFabrik (Colonia), Klangforum Wien, Neue Vocalsolisten Stuttgart y el coro Accentus (París) entre otras agrupaciones. Ha grabado para sellos y televisiones como ZDF, ARTE, Hessischer Rundfunk, ORF-1, TVE, Timpani Records, Claves, Verso-BBVA, Sello OCNE, NEOS, Stradivarius o Col Legno entre otros.