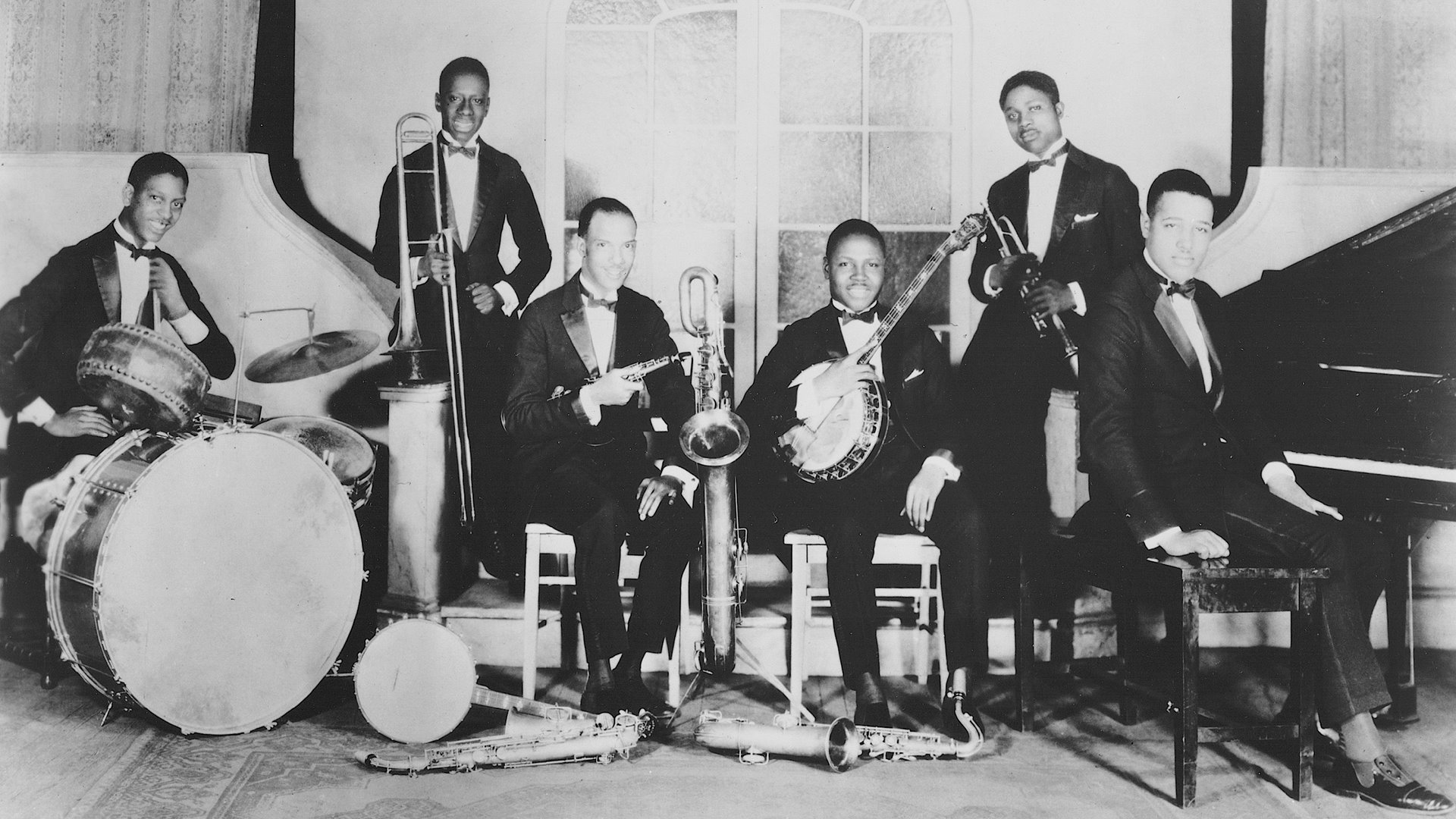 Saturday Concerts
Duke Ellington
4/4
The event took place on
Ben Sidran Quartet

.

Ben Sidran

, piano and voice.

Leo Sidran

, drums.

Tom Warburton

, double bass.

Fredrik Carlquist

, saxophone
El puertorriqueño Juan Tizol y el estadounidense Billy Strayhorn fueron dos de los músicos más cercanos de Ellington. Sus importantes contribuciones a temas como Caravan o Take the 'A' Train ponen de manifiesto el carácter colaborativo de una buena parte de las creaciones de Ellington.
Juan Tizol (1900-1984)

Caravan

Duke Ellington (1899-1974)

Drop me off in Harlem
Solitude

Irving Mills (1894-1985)
Duke Ellington

It don't mean a Thing

Duke Ellington
Johnny Hodges (1907-1970)
Harry James (1916-1983)

I'm beginning to see the light

Billy Strayhorn (1915-1967)

Take the 'A' Train

Duke Ellington

I got it bad and that ain't good
Happy Go Lucky Local

Billy Strayhorn
Duke Ellington

Satin doll
Ben Sidran Quartet

El pianista y compositor estadounidense Ben Sidran ha grabado 34 álbumes como solista, de entre los que destaca Concert for García Lorca. Además, ha producido discos para Van Morrison y Diana Ross y ha escrito varios libros sobre la historia cultural del jazz en los Estados Unidos. Con frecuencia actúa en festivales de jazz y clubes españoles.

En esta ocasión actúa con el contrabajista Tom Warburton, el saxofonista Fredrik Carlquist y el batería Leo Sidran.