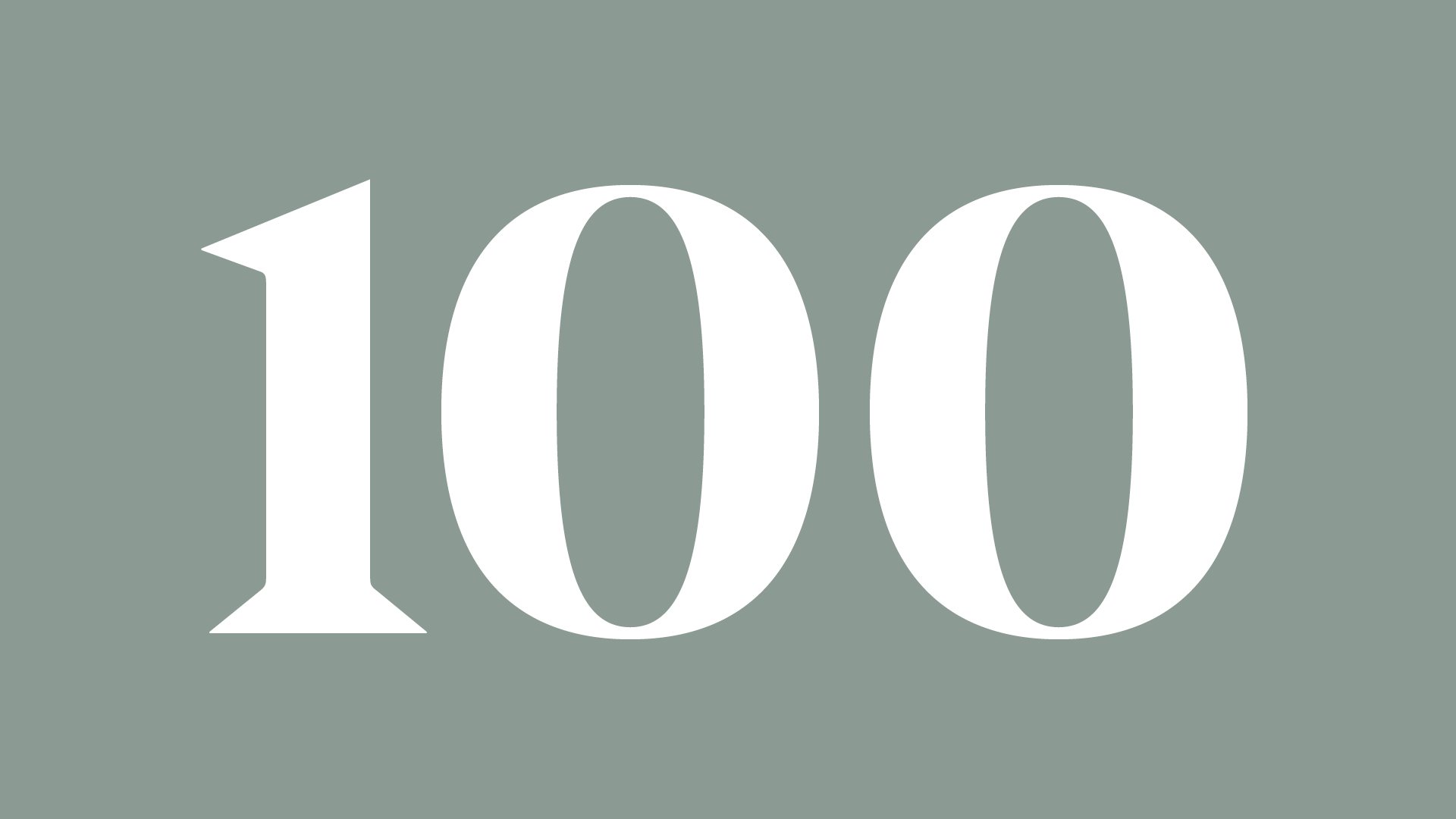 Premieres and (Re)premieres
Premieres and Re-Premieres (100) 30 Years of Contemporary Spanish Music
The event took place on
Prior interview at
Carlos Galán

, conductor


Grupo Cosmos 21




Carlos Cruz de Castro

interviewed by

Jorge Fernández Guerra
The Aula of (Re)premieres is the concert format that the Fundación Juan March specifically devotes to the music of the twentieth and twenty-first centuries. Inaugurated in the year 1986, and with a particular emphasis on Spanish music, this format (now in its 100th instalment) has presented 126 world premieres and first performances in modern times. To celebrate this anniversary, six works by Spanish composers will be performed, most of which have been (re)premiered at the Foundation over these thirty years.
Jesús Villa Rojo (1940)

Recordando a Falla, para sexteto [piano, violín, violonchelo flauta, clarinete y saxo soprano]

Llorenç Barber (1948)

Cercant un stell, para ensemble indeterminado (versión para octeto)

Antón García Abril (1933)

Cosmos matérico, para violín y piano

Tomás Marco (1942)

Arcadia, para ensemble indeterminado (versión para sexteto)

Daniel Amadeo Zimbaldo (1955)

Adeu Batman, adeu, para sexteto [flauta, clarinete, saxo soprano, violín, violonchelo y piano]

Carlos Galán (1963)

Ryoan Op. 50, Música matérica XII, para quinteto [violín, clarinete, trombon, piano y percusión]

Carlos Cruz de Castro (1941)

Concertino para cello y cinco instrumentos [violín, flauta, clarinete, saxo y piano]

Federico Mompou (1893-1987)

IX. Lento, from Música callada: Primer Cuaderno
Grupo Cosmos 21

Reconocido por su entrega y pasión en el escenario, se presentó en 1988 en Madrid en un ciclo de jóvenes compositores del CDMC. Ha realizado giras por España, Japón, América e Italia, ha participado en numerosos festivales internacionales y ha creado la Temporada Músicas del Cosmos con ciclos en Madrid, Murcia, Córdoba, Salamanca y Sevilla. Más de dos centenares de compositores españoles y europeos le han dedicado sus obras, grabadas para RNE y en 12 discos compactos. De cara al concierto, y desde que en mayo de 1987 gestara el Cosmos 21 Carlos Galán, el grupo ha sido pionero en Europa en la consideración del mismo como un espectáculo integral en el que se tuvieran en cuenta aspectos extra musicales como el vestuario, movimiento escénico, luminotecnia, etc.

Carlos Galán

Ha estudiado piano, acompañamiento y composición en el Real Conservatorio Superior de Música de Madrid. Como pianista y director ha realizado giras por Japón, América o Italia, centrado su actividad como director dirección en el grupo Cosmos XXI. Ha estrenado más de 300 obras (en su mayoría dedicadas a él), ha publicado 12 discos, así como su obra completa para orquesta dirigiendo a la OSR de Sofía (Iberautor). Codirector de la revista Senderos para el 2000, ha publicado numerosos artículos. Como compositor ha obtenido numerosos premios nacionales e internacionales con encargos de prestigiosas orquestas y festivales. Ha impartido numerosas conferencias sobre su música matérica. Dirige a la ORCAM desde el piano solista en la película Gosta Berling Saga, además de su Concerto Grosso y en 2010 dirige, musical y escénicamente, el estreno de su ópera a·Babel en el Teatro de la Zarzuela.
Jorge Fernández Guerra

Nacido en Madrid, estudió en el Real Conservatorio Superior de Música de Madrid. Como compositor ha recibido encargos de diversas instituciones y ha organizado su propia compañía de ópera, laperaÓpera, con la que ha realizado dos montajes en los últimos cinco años. Paralelamente, ha desarrollado una intensa actividad como comentarista y periodista musical. En 1996 fundó la revista Doce Notas, junto con Gloria Collado. Ha sido director del Centro para la Difusión de la Música Contemporánea y del Festival de Música de Alicante. En 2005, el Ministère de la Culture de Francia le condecoró como miembro de l'Ordre des Arts et des Lettres. Ha sido Premio Nacional de Música en Composición por parte del Ministerio de Cultura en la modalidad de composición en 2007.

Germán Gan

Doctor en Historia del arte-Musicología por la Universidad de Granada, con una tesis sobre la estética musical del compositor Cristóbal Halffter. Entre sus publicaciones más relevantes se cuentan estudios sobre la recepción en España de la obra de Messiaen, Stravinsky, Hindemith y Gerhard –para las editoriales Ashgate y Brepols y la Revista catalana de musicología, respectivamente–, el cuarteto de cuerda española contemporáneo (Peter Lang) y las relaciones entre vanguardia musical y abstracción pictórica durante el franquismo (Brepols). Ha elaborado aproximaciones musicológicas a compositores como Benet Casablancas, Ramon Lazkano, Elena Mendoza, José María Sánchez-Verdú o Mauricio Sotelo. Es, además, responsable del capítulo dedicado a las vanguardias musicales de posguerra en el séptimo volumen de la Historia de la Música en España e Hispanoamérica (Fondo de Cultura Económica) y coeditor, junto a Gemma Pérez Zalduondo y Jordi Ballester, de los volúmenes Music and Francoism y Music Criticism 1900-1950 (Brepols). En la actualidad, es profesor titular en el Departament d'Art i de Musicologia de la Universitat Autònoma de Barcelona y vicepresidente de la Sociedad Española de Musicología (SEdeM).

Juan José Olives

Nacido en Santa Cruz de Tenerife, estudió en el Conservatorio de su ciudad natal y posteriormente en Barcelona, con A. Ros-Marbà y Josep Soler, en la Hochschule für Musik de Viena con O. Suitner y F. Cerha y en los cursos de dirección de orquesta de la Sommer-Akademie de Salzburgo con F. Leitner y D. Epstein. Ha dirigido entre otras a la Orquesta de Cámara del Palau de la Música Catalana -de la que fue director titular y fundador-, y a las Orquestas Sinfónicas de Tenerife, de Asturias, de Málaga, de Murcia, de Radiotelevisión Española, de la Región de Avignon-Provence, Orquesta Ciudad de Barcelona y Nacional de Cataluña. En 1995 fundó la Orquesta de Cámara del Auditorio de Zaragoza ("Grupo Enigma"), agrupación de la que es, desde entonces, Director Titular y Artístico. Doctor en Filosofía por la Universidad de Barcelona y, desde 1989, Catedrático de Dirección de Orquesta en el Conservatorio Superior de Música de Aragón.