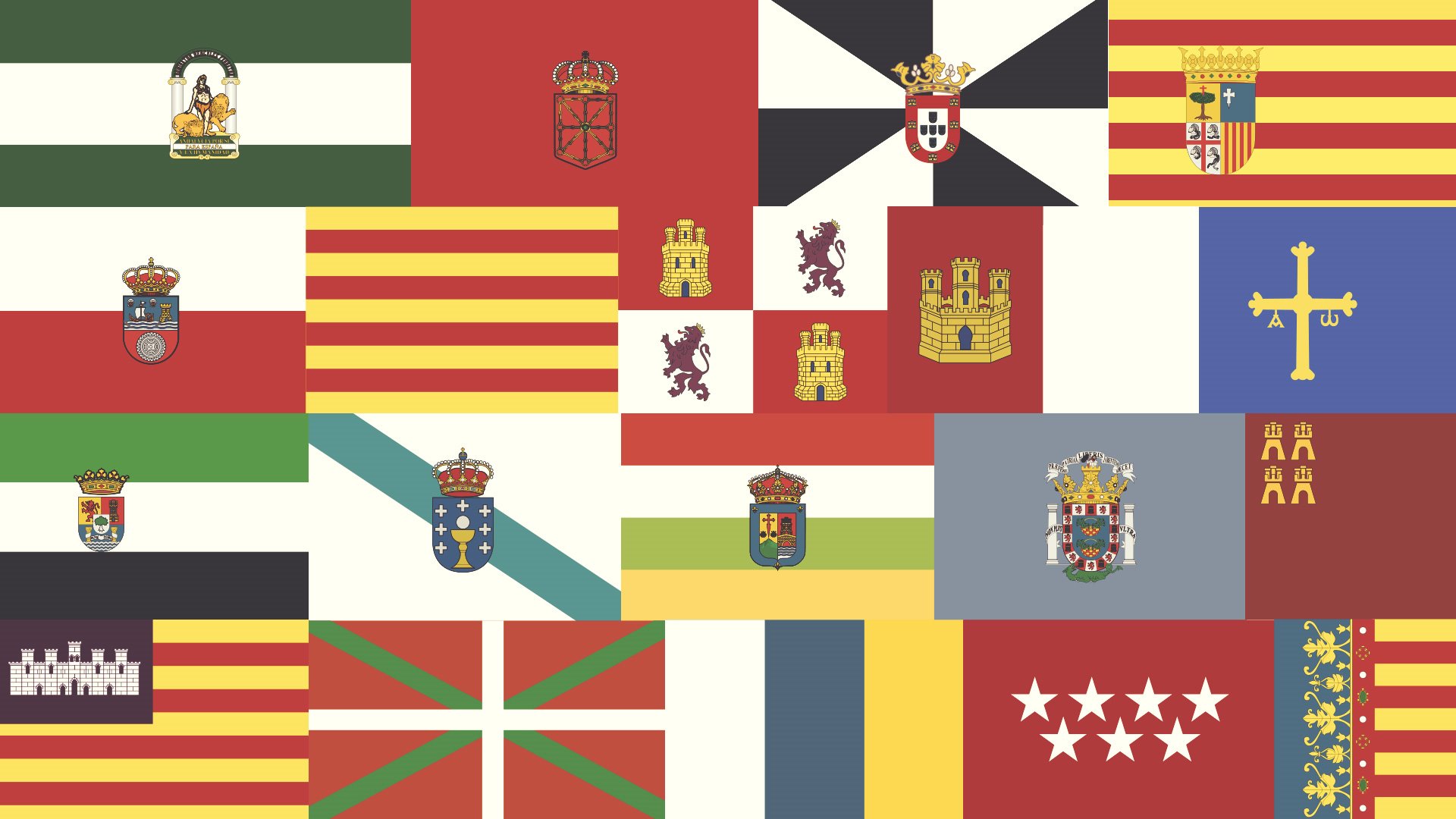 The Burning Issue
What does it mean to be Spanish today?
The event took place on
Martín Ortega Carcelén

and

Enric Juliana

interviewed by

Antonio San José

and

Íñigo Alfonso
In a globalised world, a country's identity is defined, to a greater degree than before, by its relationship to other countries. In the case of Spain, its relationship to Europe and Iberian-America is decisive. But on an internal level, so is the cultural diversity of the autonomous model. This session aims to answer questions such as: What is Spain's projection abroad? Which elements find a greater consensus? How do the Spanish people value themselves? What concept of Spain do they have in nearby countries?
In addressing the discussion about the meaning of being Spanish, our guests will be the journalist Enric Juliana, deputy chief editor of La Vanguardia, and Martín Ortega Carcelén, a Lecturer in Public International Law and International Relations at the Universidad Complutense de Madrid and author of the book Ser español en el siglo XXI (2016).

A debate format in which, once a month, on a Monday at 7:30 pm, leading experts analyse important issues that make up today's social reality with the journalists Antonio San José and Íñigo Alfonso.
Where is going Russia?, coalition governments, new approaches to university education, the future of the press in Spain, the future of the Autonomous Regions in Spain, electoral reform, robots and industry, climate change, political leadership during the Spanish democracy, pharmaceutical industry and health, the Arab world, the solutions to the crisis, independence movements, globalisation, the future of Europe, anti-system movements, aging, virus of the new Millennium and the future of the monarchies in the world have been several of the issues involved.
The presenters put some of the audience's questions to the guests. Please send your suggestions to: lacuestionpalpitante@march.es
Martín Ortega Carcelén

Es profesor de Derecho Internacional Público y Relaciones Internacionales en la Universidad Complutense de Madrid e investigador senior asociado en el Real Instituto Elcano. Fue director de Análisis y Previsión en el Ministerio de Asuntos Exteriores y Cooperación de España. Entre 2002 y 2007 trabajó para la Unión Europea como investigador en el Instituto de Estudios de Seguridad en París.

Ha sido investigador en el St. Antony's College de la Universidad de Oxford y director del INCIPE, participó en el programa de visitantes internacionales del Gobierno de Estados Unidos, y antes realizó estancias de investigación en el Instituto Max Planck de Derecho Internacional en Heidelberg y en la Comisión de Derecho Internacional de Naciones Unidas en Ginebra.

Durante años ha sido colaborador con artículos de opinión en el diario El País, y ha participado con comentarios sobre cuestiones internacionales en radio y televisión en medios como el Canal 24h de RTVE. Entre sus libros se cuentan Cosmocracia. Política global para el siglo XXI (2006), Introducción al Derecho Global (2009), Elogio de la poesía (2012), Para comprender el mundo (2014) y Derecho Global. Derecho Internacional Público en la era global (2014), además ha escrito poesía y novela. En 2016 publicó Ser español en el siglo XXI.


Enric Juliana

Periodista. Comenzó su trayectoria profesional, en 1975, en el rotativo Tele/eXprés. Ha trabajado en el semanario El Món, los servicios informativos de TVE y El País. En 1991 se incorporó a La Vanguardia, donde ha sido redactor jefe de información local durante los Juegos Olímpicos de Barcelona'92 y corresponsal en Italia.

Es autor de ensayos y de los libros de crónica La España de los pingüinos (2006), La deriva de España. Geografía de un país vigoroso y desorientado (2009), España en el diván: de la euforia a la desorientación, retrato de una década decisiva (2004-2014) (2014) y Tarjeta Negra: 80 días que convulsionaron la política española (2015). También ha escrito teatro, Radiacions (2011, en colaboración con Julià de Jòdar).

Ha recibido, entre otros, los premios de periodismo Ciutat de Barcelona (2005), Ciudad de Badajoz de Periodismo (2008), Carles Cardó (2011) y el Micrófono de los Informadores 2016, así como la condecoración de comendador de la Orden de la Estrella Italiana. En la actualidad, es director adjunto de La Vanguardia y colabora en Onda Cero y 8TV.

Antonio San José

Periodista. A lo largo de su reconocida trayectoria profesional dirigió durante doce años el programa de entrevistas Cara a Cara en Canal+ y CNN+, donde además fue director de informativos. Fue también director adjunto de informativos de Antena 3 TV, director de informativos de RNE y redactor jefe de los telediarios de TVE. Entre 2012 y 2015 ha sido director de Comunicación de AENA. Es autor de los libros La felicidad de las pequeñas cosas (2011) y Hoy no me cambio por nadie (2014).

Íñigo Alfonso

Periodista. Desde 2001 trabaja en RNE, donde ha desempeñado diferentes funciones en las áreas de economía e información nacional. Dirigió el informativo nocturno 24 horas y ha desempeñado el cargo de corresponsal parlamentario de los servicios informativos de RNE. Ha sido editor adjunto del Telediario primera edición de TVE y en la actualidad dirige el informativo matinal Las mañanas de RNE.