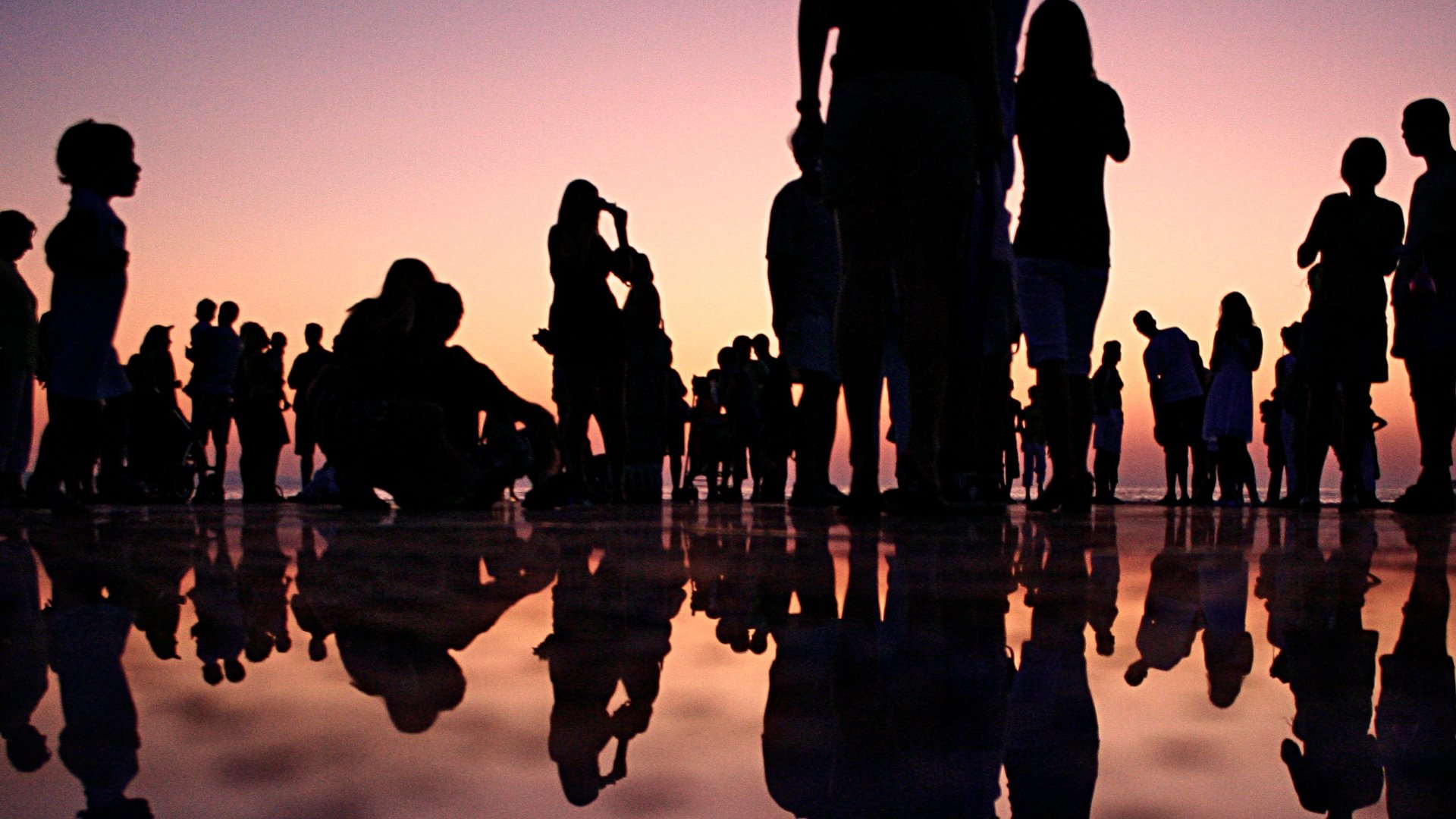 The Burning Issue
The Demographic Problem
The event took place on
Julio Pérez Díaz

and

José Antonio Herce

interviewed by

Antonio San José

and

Íñigo Alfonso
During the twentieth century and the early years of the twenty-first, humanity has gone through its biggest demographic transformation in history. Birth rates are usually inversely proportional to a country's level of development and modernisation. And despite the low fertility levels in industrialised countries, the increase in longevity means that the population is not decreasing. Specifically in Spain, life expectancy has gone from 34 to 80 years of age in only one century.
What social or economic changes emerge as a result of this situation and how do they influence society? Is this tendency sustainable in the short and long term? Responding to these and other questions will be Julio Pérez Díaz, a demographer and researcher at the CSIC, and José Antonio Herce, Tenured Lecturer in Fundaments of Economic Analysis at the Universidad Complutense de Madrid.

A debate format in which, once a month, on a Monday at 7:30 pm, leading experts analyse important issues that make up today's social reality with the journalists Antonio San José and Íñigo Alfonso.
What does it mean to be Spanish today?, Where is going Russia?, coalition governments, new approaches to university education, the future of the press in Spain, the future of the Autonomous Regions in Spain, electoral reform, robots and industry, climate change, political leadership during the Spanish democracy, pharmaceutical industry and health, the Arab world, the solutions to the crisis, independence movements, globalisation, the future of Europe, anti-system movements, aging, virus of the new Millennium and the future of the monarchies in the world have been several of the issues involved.
The presenters put some of the audience's questions to the guests. Please send your suggestions to: lacuestionpalpitante@march.es
Julio Pérez Díaz

Es demógrafo, científico titular del Consejo Superior de Investigaciones Científicas (CSIC) en el Instituto de Economía, Geografía y Demografía. Licenciado en Filosofía y doctor en Sociología, ha sido profesor en la Facultad de Sociología de la Universidad Autónoma de Barcelona e investigador del Centro de Estudios Demográficos en esta misma institución.

Sus temas de investigación son los cambios sociodemográficos en el mundo global, las políticas de población, el envejecimiento demográfico y la sociología de la vejez, sobre los que ha participado como investigador principal en diferentes proyectos de investigación Es autor de varios libros, entre los que se cuentan Población y actividad en España: evolución y perspectivas (1996) y La madurez de masas (2003, XV Premio "Dr. Rogeli Duocastella" de Investigación en Ciencias Sociales de la Fundación la Caixa). Desde 2005, junto a investigadores como John MacInnes, desarrolla la denominada "Teoría de la Revolución Reproductiva".

Edita su propio sitio web sobre demografía: apuntesdedemografia.wordpress.com/

José Antonio Herce

Es profesor titular de Fundamentos del Análisis Económico en la Universidad Complutense de Madrid y profesor de la Escuela de Finanzas Aplicadas (EFA), licenciado y doctor en Economía por la Universidad Complutense de Madrid y máster en Economía por la Universidad de Essex (Reino Unido). Es director asociado de Economía Aplicada de Analistas Financieros internacionales (AFI) y ha sido director ejecutivo de la Fundación de Estudios de Economía Aplicada (FEDEA) entre 1991 y 2005. Ha pertenecido al Cuerpo de titulados de la Comisión de la Unión Europea y fue profesor asociado en el Centro de Estudios Avanzados en Ciencias Sociales del Instituto Juan March.

Su investigación se desarrolla sobre la evaluación de políticas públicas, los estudios regionales, territoriales y sectoriales, el análisis del sistema español de pensiones públicas y las consecuencias del envejecimiento de la población. Ha publicado, recientemente, los estudios La reforma de las pensiones ante la revisión del Pacto de Toledo (2000, con Javier Alonso) y El Sistema Nacional de Dependencia: evaluación de sus efectos sobre el empleo (2006, en colaboración con José Mª Labeaga, Simón Sosvilla Rivero y Carolina Ortega), así como ha coordinado las monografías Mercado de trabajo, inmigración y estado del bienestar: aspectos económicos y debate político (2001, en colaboración con Juan Francisco Jimeno) y Pensiones: una reforma medular (2013).

Es colaborador habitual en medios como El País, Expansión, Cinco Días, La Vanguardia y El Economista.

Antonio San José

Periodista. A lo largo de su reconocida trayectoria profesional dirigió durante doce años el programa de entrevistas Cara a Cara en Canal+ y CNN+, donde además fue director de informativos. Fue también director adjunto de informativos de Antena 3 TV, director de informativos de RNE y redactor jefe de los telediarios de TVE. Entre 2012 y 2015 ha sido director de Comunicación de AENA. Es autor de los libros La felicidad de las pequeñas cosas (2011) y Hoy no me cambio por nadie (2014).

Íñigo Alfonso

Periodista. Desde 2001 trabaja en RNE, donde ha desempeñado diferentes funciones en las áreas de economía e información nacional. Dirigió el informativo nocturno 24 horas y ha desempeñado el cargo de corresponsal parlamentario de los servicios informativos de RNE. Ha sido editor adjunto del Telediario primera edición de TVE y en la actualidad dirige el informativo matinal Las mañanas de RNE.