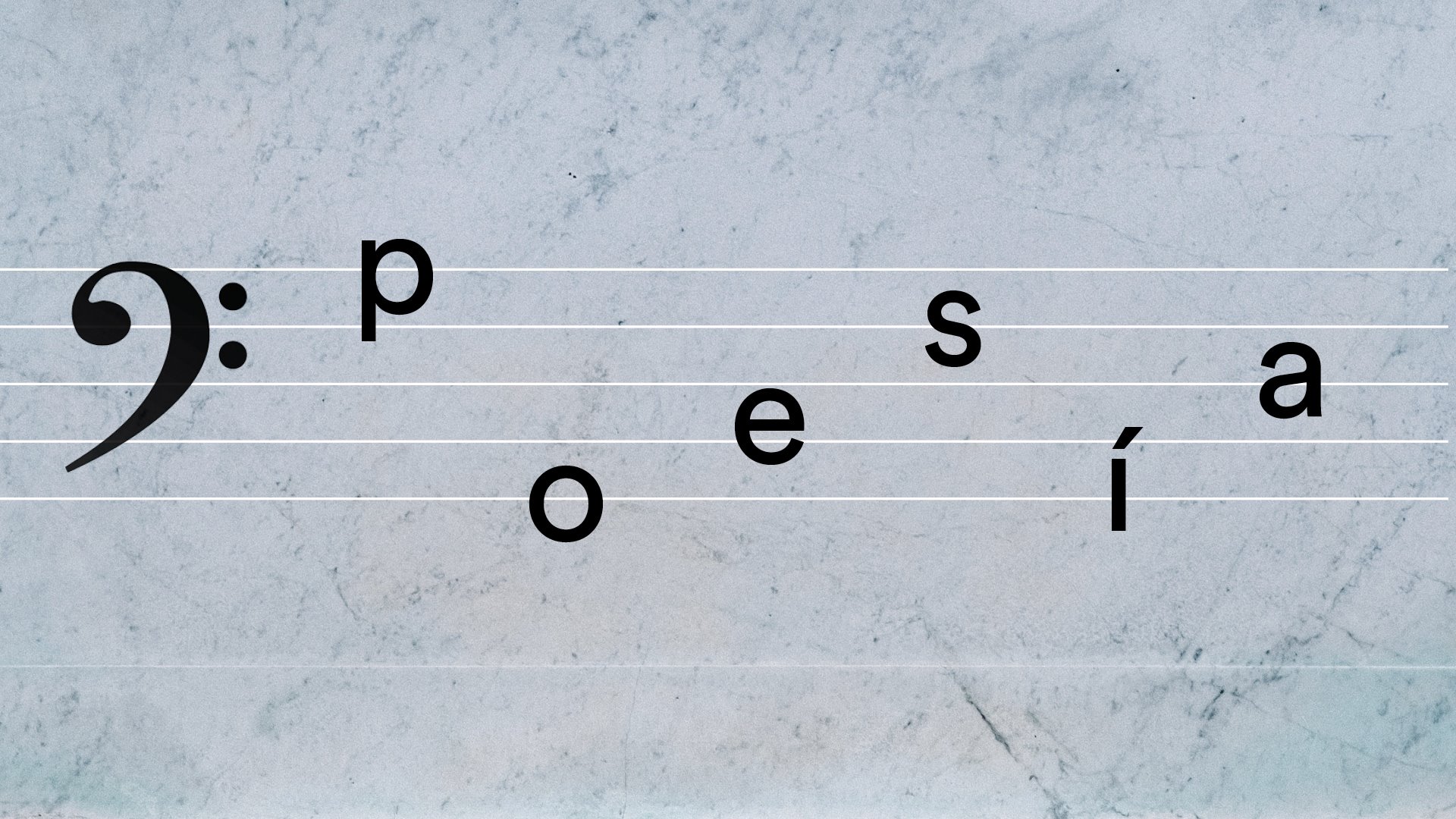 Wednesday Series
Poetry in Music
German poetry
The event took place on
Prior interview at
Elena Gragera

, mezzosoprano.

Anton Cardó

, piano


Anton Cardó

interviewed by

Juan Manuel Viana
El desarrollo literario iniciado por el Sturm und Drang llevó a la lírica alemana a alcanzar sus más altas cimas. Autores como Goethe, Tieck, Rückert, Von Eichendorff o Mörike hicieron que, por primera vez, las miradas internacionales se volvieran hacia la poesía germánica e inspiraron a numerosos compositores.

I

Poemas de Johann Wolfgang von Goethe (1749-1832)

Franz Schubert (1797-1828)

Wandrers Nachtlied II Op. 96 No. 3, D 768

Franz Liszt (1811-1886)

Über allen Gipfeln ist Ruh S 306/2

Franz Schubert

Lied der Mignon: Nur wer die Sehnsucht kennt. Langsam, from 4 Songs from 'Wilhelm Meister' Op. 62 D 877

Robert Schumann (1810-1856)

Nur wer die Sehnsucht kennt, from Lieder and Gesange aus 'Wilhelm Meister' Op. 98a

Pyotr Ilyich Tchaikovksy (1840-1893)

None but the Lonely Heart, from 6 Romances Op. 6

Franz Schubert

Gretchens Bitte

Carl Loewe (1796-1869)

Ach, neige, du Schmerzenreiche (Scene aus "Faust") Op. 9

Poemas de Ludwig Tieck (1773-1853)

Carl Maria von Weber (1786-1826)

¿Son sufrimientos, son alegrías? Op. 30 nº 6

Johannes Brahms (1833-1897)

Sind es Schmerzen, sind es Freuden, from Die schöne Magelone Op. 33

Poemas de Friedrich Rückert(1788-1866)

Franz Schubert

Dass sie hier gewesen D 775

Robert Schumann

Die Blume der Ergebung, from Gesange Op. 83
Jasminenstrauch , from Lieder uns Gesange Op. 27

Gustav Mahler (1860-1911)

Ich atmet´ einen linden Duft, from Fünf Lieder nach Gedichten von Friedrich Rückert

II

Poemas de Joseph Karl von Eichendorff (1788-1857)

Robert Schumann

Mondnacht (Noche de luna), from Liederkreis Op. 39

Johannes Brahms

Mondnacht

Hugo Wolf (1860-1903)

Das Standchen, from Eichendorff Lieder IHW 7

Richard Strauss (1864-1949)

Im Abendrot, nº 4 de Vier letzte Lieder (Joseph von Eichendorff)

Poemas de Eduard Mörike (1749-1832)

Hugo Wolf

Das verlassene Mägdlein, from Mörike Lieder Vol. I

Hans Pfitzner (1869-1949)

Das verlassene Mägdlein, from Vier Lieder Op. 30

Hugo Wolf

17. Der Gärtner, from Mörike Lieder Vol. II

Pauline Viardot (1821-1910)

Der Gärtner, from 3 Lieder after Eduard Mörike

Johannes Brahms

An eine Äoslsharfe (Eduard Mörike), from 5 Poems Op. 19

Hugo Wolf

An eine Äolsharfe, from Mörike Lieder Vol. I

Robert Schumann

Die Soldatenbraut (Mörike), from Romanzen und Balladen vol. IV Op. 64
Elena Gragera

Elena Gragera recibió la tradición interpretativa del lied de la mano de I. Seefried y G. Souzay, y la de la obra de J.S. Bach de la contralto holandesa A. Heynis. Ha cantado en los principales escenarios musicales españoles y en Londres, Ámsterdam, San Petersburgo, Moscú, Toulouse, La Haya y París. Ha colaborado con directores como H. Rilling, W. Christie, J. Pons, A. Ros Marbá, A. Soriano, E. García Asensio. También es solista del Octeto Ibérico, con el que acaba de grabar el CD Pasión Argentina (Challenge).

Su ya extenso catálogo de grabaciones ha sido elogiado y premiado por las más importantes publicaciones musicales españolas,y contiene entre otras: Veinte cantos populares de J. Nin, Integral de la obra para voz y piano de Ernesto Halffter, Integral de la obra para voz y piano de Isaac Albéniz, Canciones para voz y piano de R. Gerhard, Álbum de Comendadoras de E. Rincón y J. Hierro, para los sellos Harmonia Mundi, Columna Música, Autor, Calando y Challenge.

Anton Cardó

Estudió en el Conservatorio Superior de Música del Liceo de Barcelona y en la Schola Cantorum de París, donde se graduó con Premier Prix de Piano y Música de Cámara. Más tarde trabajó con Rosa Sabater y Paul Schilhawsky. A partir de entonces ha acompañado, entre otros muchos, a cantantes como Gérard Souzay, Jessye Norman, Edith Mathis y Arleen Auger, en Niza, París y Lucerna. Ha ofrecido recitales en el Teatro Real, Auditorio Nacional, Auditorio 400 Reina Sofía, Palau de la Música y L´Auditori, Teatre del Liceu y en los Festivales "Grec" en Barcelona, Santander, Torroella de Montgrí, Alicante, A Coruña, Valladolid, Semana de Música Religiosa de Cuenca, CNDM, además de en importantes salas en París, Londres, Niza, Toulousse, La Haya, Utrecht y Amsterdam, entre otras ciudades.

Además, ha sido invitado a impartir cursos de interpretación para cantantes y pianistas en la Universidad Nacional de Seúl, y en los conservatorios de Versalles, Varsovia y San Petersburgo. Cuenta con diversas grabaciones discográficas, entre las que destacan la integral de canciones de Isaac Albéniz, Federico Mompou, Joaquín Nin, Joaquín Nin-Culmell, Ernesto Halffter y un monográfico de Josep Soler, entre otras grabaciones. Ha presentado distintos programas para televisión y para Radio Clásica dedicados al Lied, destacando la serie de 53 programas con el título "El mundo de Hugo Wolf". Acaba de publicar Introducción al Lied romántico alemán, Madrid, Alianza Editorial.