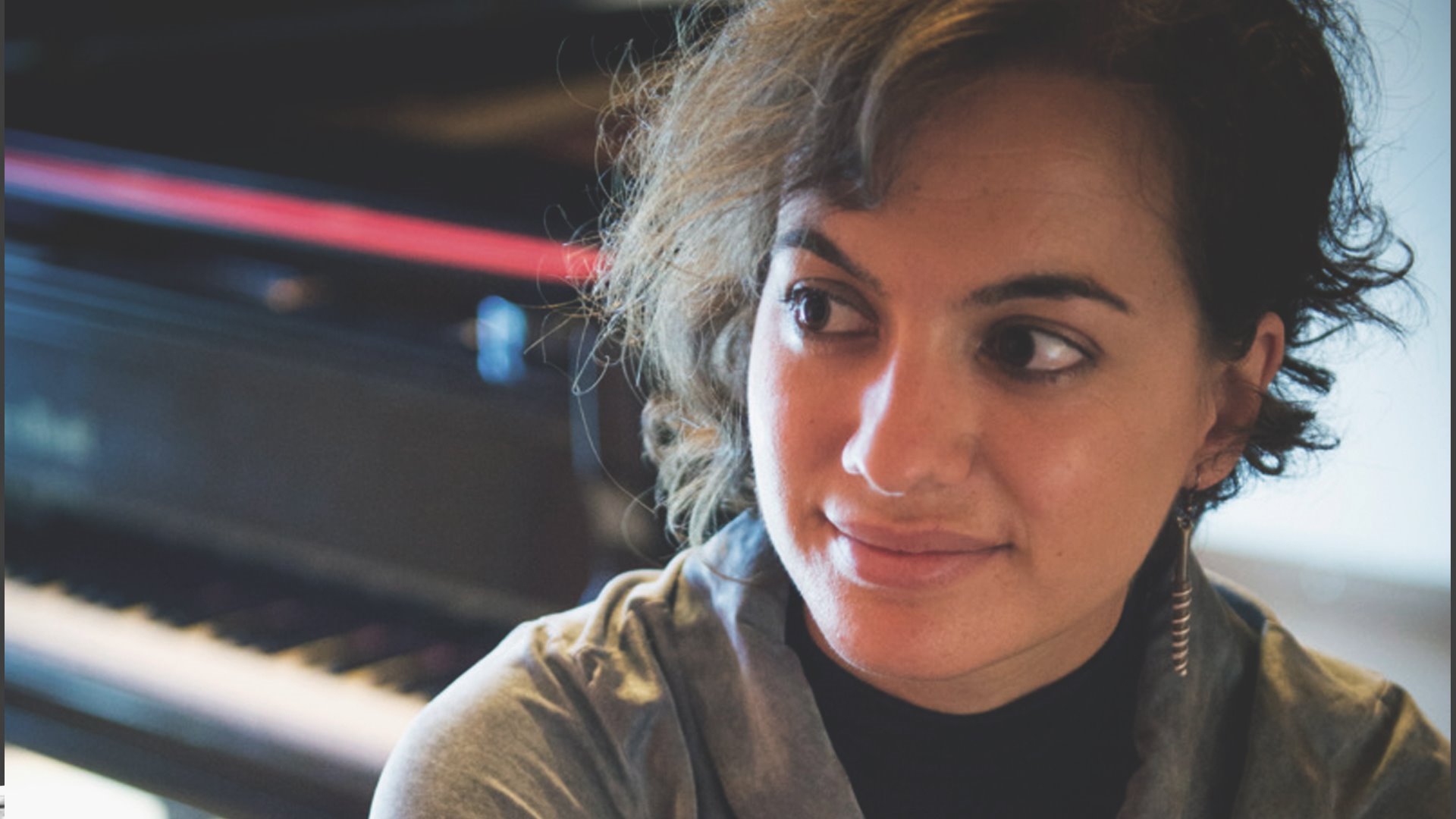 Young performers
Maria Canyigueral
The event took place on
Maria Canyigueral

, piano
Federico Mompou (1893-1987)

Canción y danza I
Canción y danza II

Joan Magrané (1988)

Cançó i dansa per a piano

Federico Mompou

Canción y danza III
Canción y danza IV
Canción y danza V

Nicolas Bacri (1961)

Esquisses lyriques

Federico Mompou

Canción y danza VI
Canción y danza VII
Song and Dance No. 8
Canción y danza IX

Antón García Abril (1933)

Reverberaciones

Federico Mompou

Canción y danza X
Canción y danza XI
Canción y danza XII

Joseph Phibbs (1975)

Nocturno after Mompou

Federico Mompou

Canción y danza XIV

Konstantia Gourzi (1962)

Wind dances Op. 72
Maria Canyigueral

Maria Canyigueral estudió con Michel Wagemans en el Conservatorio Superior de Música del Liceu de Barcelona, con André de Groote en Bruselas y con Nino Kereselidze en Madrid. Becada por la Fundación Agustí Pedro Pons, cursó un máster de interpretación en la Royal Academy of Music de Londres con Sulamita Aronovsky y obtuvo el Premio Dorothy Bryant.
Finalista en el Concurso de Ille de France, obtuvo los segundos premios en el Concurso Wifrid Parry de Londres y en el Concurso Internacional de Música de Cámara Antón García Abril. Su disco con la violinista Lana Trotovsek fue galardonado con medalla de oro en los Premios Global Music de California. Ha ofrecido conciertos en la programación de Ibercamera, en la Fundación Juan March, en la Schubertíada de Vilabertran, en el Festival Portaferrada, en la Fundación Monteleón de León, en la Oxford Chamber Music Society, en St. Martin in the Fields y St John's Smith Square de Londres. Esta temporada ha ofrecido recitales en Japón, Bélgica, Escocia, Inglaterra y España, destacando su recital en el prestigioso Wigmore Hall de Londres.
El estreno absoluto de su proyecto Avant-guarding Mompou tuvo lugar en el Conway Hall de Londres en junio de 2018. El proyecto recibió un premio del Arts Council de Inglaterra y el apoyo de Instituto Cervantes, el Institut Ramón Llull y Fundación Mompou. Recientemente Canyigueral lo ha interpretado en el Palau de la Música Catalana de Barcelona.