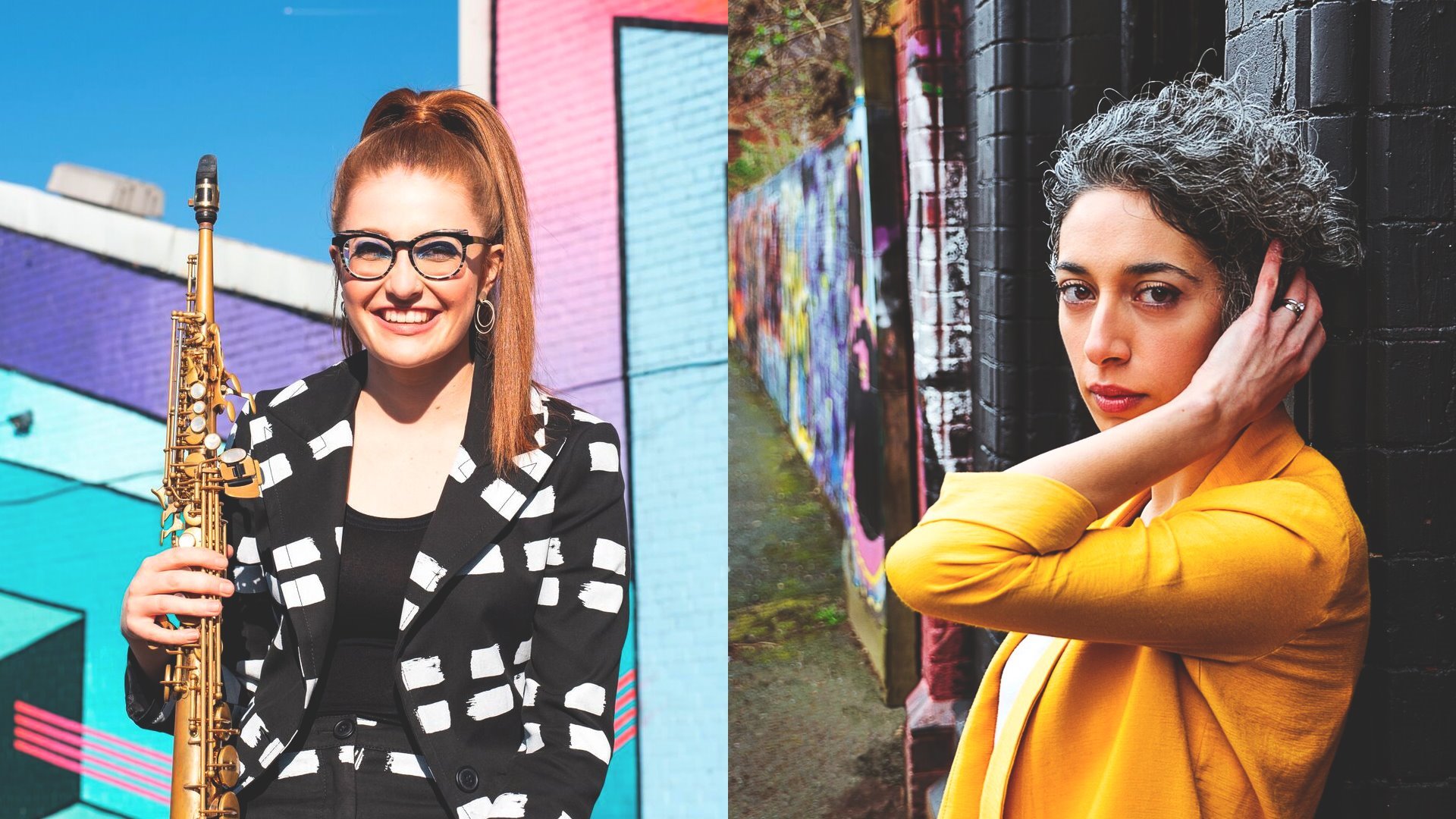 Young performers
Jess Gillam y James Baillieu
Este acto se encuentra suspendido hasta una fecha por determinar
DATE TO BE ANNOUNCED
Jess Gillam

, saxophone.

James Baillieu

, piano
Pedro Iturralde (1929)

Pequeña czarda, para saxo alto y piano

Benedetto Marcello (1686-1739)

Concierto en Do menor

Michael Nyman (1944)

The Diary of Anne Frank (arrangement by John Harle)

Francis Poulenc (1899-1963)

Sonata para oboe y piano Op. 185

Graham Fitkin (1963)

Gate

John Dowland (1563-1626)

Flow my tears

John Harle (1956)

Rant!

Rudy Wiedoeft (1893-1940)

Valse vanité
Jess Gillam

La temporada 2017-2018 se cerró con gran éxito para Jess Gillam (1984), quien ofreció tres actuaciones en la última noche de los Proms de la BBC: además de actuar en el programa Proms in the Park de Radio 2, actuó en el Royal Albert Hall con la Orquesta Sinfónica de la BBC y Sir Andrew Davis interpretando Scaramouche de Milhaud, y en dúo con el barítono Gerald Finley. En junio de 2018 realizó su debut internacional con la Sinfónica de Gotemburgo, y más tarde actuó con la Filarmónica de Tampere, en el Auditori de Barcelona y ofreció un recital como solista en Washington D. C. Además, actuó en Gran Bretaña con orquestas como la Filarmónica de la BBC, la Camerata Mánchester y la Royal Northern Sinfonia, entre otras. Jess graba en exclusiva para el sello Decca Classics, con el que ha publicado Rise, su primer álbum. Además, colabora con la BBC presentando programas de radio y televisión. Este recital es su primera actuación en Madrid.

James Baillieu

Nacido en Sudáfrica, James Baillieu estudió en Ciudad del Cabo y en Londres. Receptor de las becas Borletti-Buitoni y Young Classical Artist, fue seleccionado para el premio al artista Joven más sobresaliente por la Royal Philharmonic Society. Es profesor en el Royal Northern College of Music y en el Atelier Lyrique de la Academia del Festival Verbier.

Ha colaborado con el Cuarteto Heath, Mark Padmore, Thomas Allen, Kiri te Kanawa, pumezza Matshikiza y Pretty Yende, y ha actuado en salas como el Wigmore Hall, el Carnegie Hall, el Concertgebouw de Ámsterdam, la Konzerthaus de Berlín o la Musikverein de Viena, entre otras muchas. Ha presentado su propio ciclo en el Wigmore Hall y ha formado parte del ciclo ECHO Rising Stars. Recientemente ha colaborado con Markus Werba, Jamie Barton, Tara Erraught, Lise Davidsen y Peter Moore.

A lo largo de esta temporada realizará una gira por los países escandinavos con Lise Davidsen, una gira en Norteamérica con Benjamin Appl y acompañará a Tara Erraught, Allan Clayton y Angel Blue en salas como el Wigmore Hall, la Ópera Nacional de Noruega y la Ópera de Dallas.