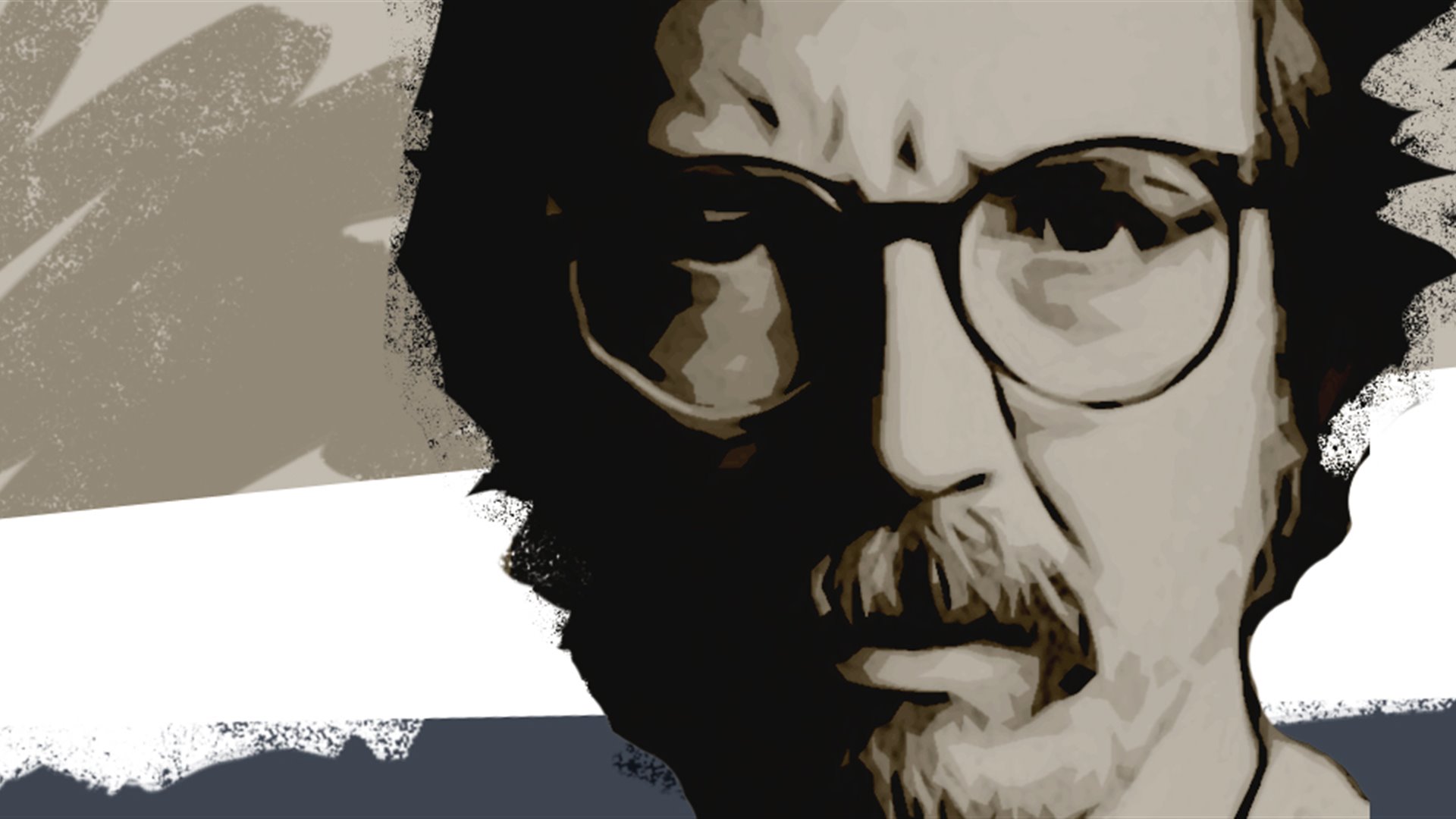 Premieres and (Re)premieres
Premieres and Re-Premieres (81). Generation Guerrero. In memoriam
The event took place on
Mariana Todorova

, violin.

David Quiggle

, viola.

Suzana Stefanovic

, cello


Jesús Rueda

,

David del Puerto

and

Miguel Morate

interviewed by

Juan Manuel Viana
In July 2011 Francisco Guerrero Marín (Linares, Jaén, 1951 – Madrid, 1997) would have celebrated his 60th birthday if he had not passed away at such a young age. This concert in the Premieres and (Re)premieres series pays tribute to one of the most important and original figures in Spanish composition from the second half of the twentieth century, for example, in applying mathematical principles such as fractal geometry to his work, in the search for musical elements in natural phenomena. The concert also includes works by five composers of the next generation who were very close to Guerrero: César Camarero, Alberto Posadas, David del Puerto, Jesús Rueda and Jesús Torres.
I

César Camarero (1962)

Chorro de luz hacia el corazón de una galaxia, para dúo de violín y viola

Jesús Rueda (1961)

Love Song nº 3 Lento, ab libitum, para violonchelo

Jesús Torres (1965)

Trío para cuerdas

Francisco Guerrero Marín (1951-1997)

Cefeidas, para electroacústica

II

Alberto Posadas (1967)

Mort et création, electroacústica

Francisco Guerrero Marín

Zayin VII bis, para trío de cuerda
Zayin III, para trío de cuerda

David del Puerto (1964)

Círculo de fuego, electroacústica

Francisco Guerrero Marín

Zayin V, para trío de cuerda
Mariana Todorova

Concertino de la Orquesta Sinfónica de RTVE desde 1997, nació en Varna (Bulgaria), estudió con S. Furnadjieva y con catorce años gana el Concurso Nacional Svetoslav Obretenov y el Concurso Internacional Kocian en Checoslovaquia. Continúa sus estudios en el Real Conservatorio Superior de Madrid con Víctor Martín. Como solista ha actuado con diversas orquestas europeas y españolas. Le han dedicado obras compositores actuales como Bustamante, Cueva, Ruiz Pipó, Greco, Torres, Taverna-Bech, Mosquera y García Abril, entre otros. Ha realizado numerosas grabaciones para TVE, Canal Satélite, Radio Clásica y para el sello discográfico de RTVE. Actúa regularmente en las principales salas, festivales y ciclos de conciertos de España y colabora regularmente como concertino invitada con la Real Filharmonía de Galicia. En el año 2000 estrena con la Orquesta Sinfónica de Gran Canaria el concierto para violín Ardor de José Luis Greco, dedicado a ella, que posteriormente graba para el sello ASV. Toca un violín Joseph Ceruti de 1844.

David Quiggle

Estuidió en el Conservatorio de Vancouver (Canadá) y en el New England Conservatory (Boston) con Vilem Sokol, Gwen Thompson, Gerald Stanick, Steven Dann y Walter Trampler. Ha actuado con los directores Leonard Bernstein y Seiji Ozawa. Se trasladó a España en 1992 como viola principal de la Orquesta Sinfónica de Galicia, formando parte del Taller Instrumental del CGAC en Santiago de Compostela, y dirigiendo la Escuela de Práctica Orquestal de la OSG. Fue miembro del Cuarteto Casals desde 1999 a 2003, con el que ganó primeros premios en varios concursos internacionales. Es invitado como viola principal en numerosas orquestas, con directores como Gunther Schuller, Christoph Eberle, Douglas Boyd, José Ramón Encinar, Edmon Colomer o Pierre Andrè Valade. Además, es co-fundador y viola principal del proyecto orquestal bandArt. En 2008 tocó el concierto para viola de Bartok con la Orquesta Juvenil Simón Bolívar dirigida por Pablo Mielgo en Caracas. Participa regularmente en festivales de música de cámara en Estados Unidos, Europa y Asia. Ha grabado la integral de los cuartetos de Arriaga con la Camerata Boccherini (Naxos) y el segundo cuarteto de Christian Lauba con el Cuarteto Casals (Accord).

Suzana Stefanovic

Estudió con Relja Cetkovic en su Belgrado natal. Ganó numerosos concursos y premios y asistió a clases magistrales de Daniil Shafran y Valter Despalj. A los 17 años se trasladó a Estados Unidos, donde estudió con Janos Starker en la Indiana University School of Music. Desde que se estableció en España en 1988, ha realizado numerosos recitales estrenando obras con electrónica de José Iges dedicadas a ella, y para violonchelo solo de Francesc Taverna-Bech, Jesús Torres y otros. También ha sido solista con distintas orquestas europeas. Con el Trío Modus estrenó el Divertissment de Jean Françaix en España, además de numerosos encargos escritos para esta formación por compositores españoles. Con el Trío Clara Schumann ha tocado las integrales de obras de cámara con piano de Brahms en Barcelona y en Madrid, así como la mayor parte del repertorio romántico para trío con piano. Ha sido profesora de los Conservatorios del Liceu en Barcelona y del Conservatorio de Guadalajara. Es invitada regularmente a impartir clases magistrales en conservatorios y cursos en toda España, así como para formar cellistas de las jóvenes orquestas de España, Irlanda y Croacia.
Stefano Russomanno

Nacido en Milán, estudió musicología en la Università degli Studi de Milán con Francesco Degrada. Sus investigaciones, presentadas a través de conferencias y de artículos publicados en revistas especializadas, se centran sobre todo en la música barroca y en la del siglo XX. Desde 2001 es coordinador de la sección de música del suplemento cultural de ABC. Ha colaborado, entre otras, con instituciones como I Pomeriggi Musicali de Milán, el Teatro Real de Madrid, el Festival de Música y Danza de Granada, el Archivo Manuel de Falla de Granada y el Festival de Música Contemporánea de Estrasburgo. Ha impartido cursos en los conservatorios de Madrid (Profesional de Arturo Soria y Superior de Atocha) y Palencia, así como en la Universidad de Alcalá de Henares. Ha preparado, junto a Franco Pavan, la nueva edición del libro de Giuseppe Radole, Liuto, chitarra e vihuela (Suvini Zerboni, 1997). Ha traducido y realizado la edición española de El teatro a la moda de Benedetto Marcello (Alianza Editorial, 2001) y es autor de los libros Dante Alighieri y la música (Ediciones Singulares, 2009) y La música invisible (Fórcola, 2017).