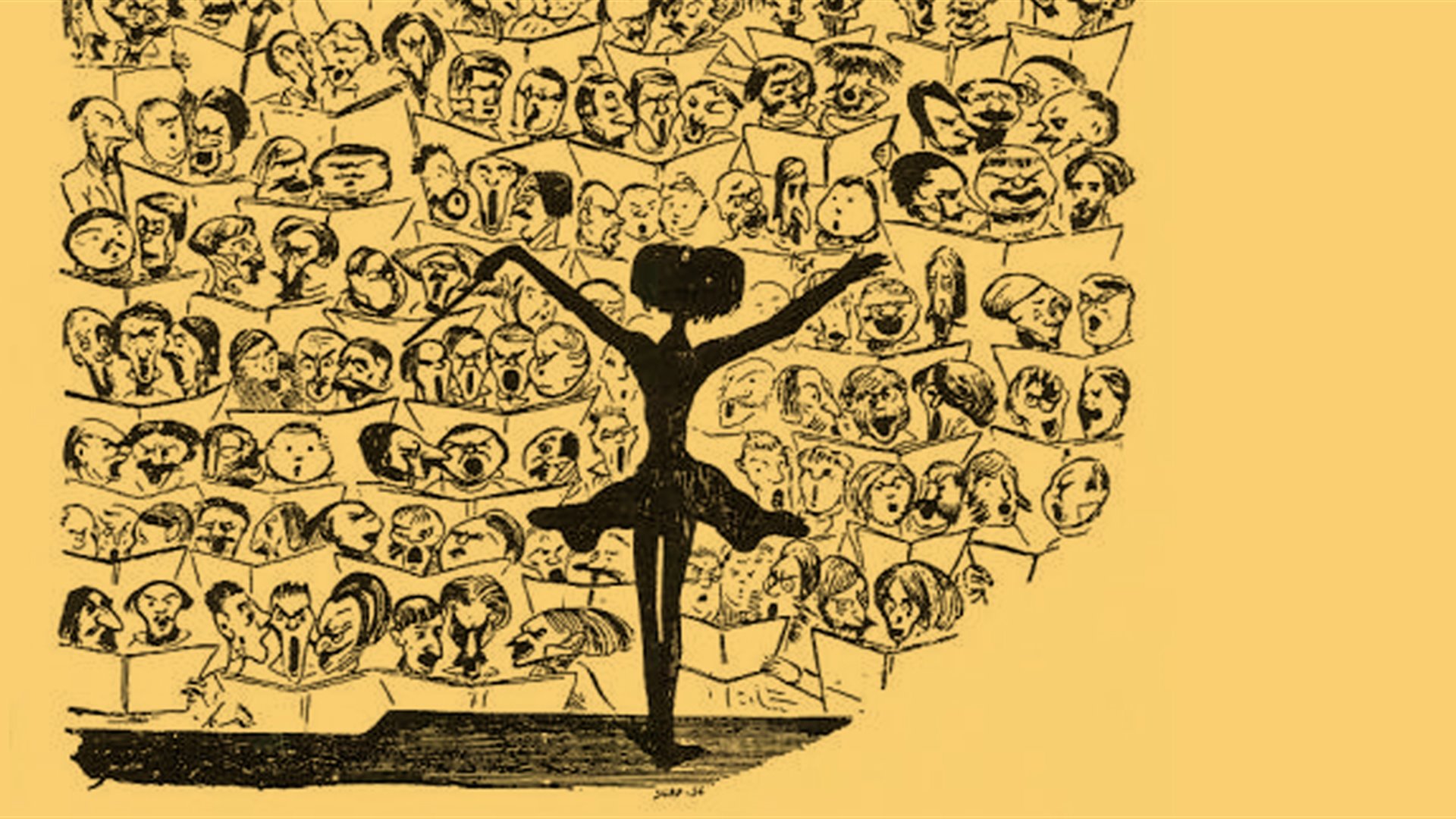 Thematic Mondays
Childhood in music
The Choirboys
The event took place on
Ana González

, conductor


Pequeños Cantores de la JORCAM




Laura Sánchez

, piano


Cuarteto de Cuerda de la JORCAM
Historically, like other art forms, over history music has been closely linked to childhood. The nature of this association isn't always clear, and, in fact, conceptually complex works may come under the guise of a childish appearance, while the infantile background of a composition may go unnoticed to modern-day listeners. This cycle of eight concerts examines the relationship between music and childhood from various perspectives that basically boil down to three: children as a work's inspiration, as performers or as the intended audience.
Antón García Abril (1933)

Tres acuarelas aragonesas, para coro y piano

David Azurza (1968)

Cinco juegos celestes

Witold Lutoslawsky (1913-1994)

Tres canciones infantiles, para coro y piano

Francis Poulenc (1899-1963)

Petites voix

Benjamin Britten (1913-1976)

Friday afternoons Op. 7, para coro y piano

Einojuhani Rautavaara (1928)

Lapsimessu (misa de los niños) Op. 71, para coro y cuarteto de cuerda (selección)

Béla Bartók (1881-1945)

Veintisiete canciones a dos y tres voces BB111 (selección)
Ana González

Nace en Bilbao, comienza a estudiar piano a los seis años en el conservatorio de dicha ciudad y termina sus estudios en el Real Conservatorio Superior de Música de Madrid obteniendo las máximas calificaciones. Posteriormente se traslada a Viena con una beca de la Diputación de Vizcaya para estudiar piano con Hans Graf y Walter Robert y dirección de orquesta y coro con Reinhart Schwarz y Georg Mark. En el campo de la educación musical infantil ha completado su formación en el Instituto Orff de Salzburgo. Entre 2000 y 2010 fue la directora del Coro Infantil de la Comunidad de Madrid y desde 2010 es la directora del coro Pequeños Cantores de la JORCAM, con el que ha participado en numerosas producciones del Teatro Real y del Teatro de la Zarzuela. Además, imparte cursos, talleres y conferencias sobre dirección coral infantil en Centros de Formación del Profesorado de varias comunidades, en la Universidad Complutense de Madrid, en la Universidad Carlos III, en la Universidad Autónoma de Madrid y en la Fundación Barenboim-Said. Desde 2010 es profesora del Máster en Educación Musical Infantil de la Universidad Internacional de Andalucía.

Pequeños Cantores de la JORCAM

Fundado 2010 dentro de la estructura de la Joven Orquesta y Coro de la Comunidad de Madrid (JORCAM), el coro Pequeños Cantores es un grupo vocal formado por niños de edades comprendidas entre los 6 y los 16 años. A partir de 2010 y hasta la fecha, es el coro de niños titular del Teatro Real, participando regularmente en su proyecto pedagógico y en el ciclo Los Domingos a la Gayarre. Ha participado también en producciones del Teatro de la Zarzuela, de los Teatros del Canal, del Auditorio de San Lorenzo de El Escorial y del Festival de Peralada. Las actividades de los Pequeños Cantores incluyen colaboraciones con la ORCAM, la Orquesta de RTVE, la Orquesta Nacional de España y la Orquesta Sinfónica de Madrid, además de conciertos corales en el Auditorio Nacional y en los Teatros del Canal. En 2015 fueron dirigidos por Zubin Mehta en la tercera sinfonía de Gustav Mahler junto con el Orfeón Donostiarra e invitados por el coro de niños de la Ópera Estatal de Viena para ofrecer un concierto conjunto en la Sala Mahler de dicho teatro.