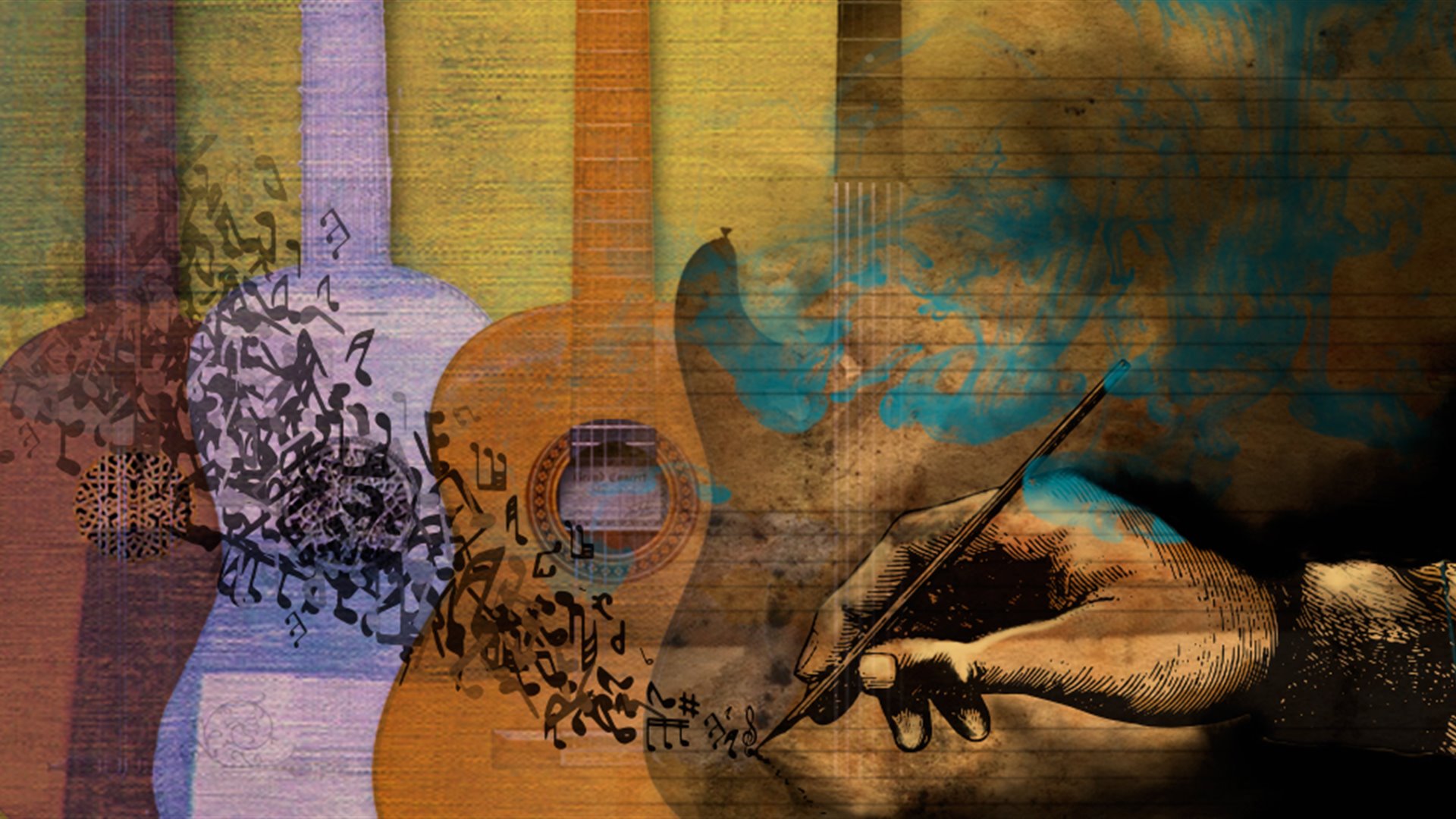 Saturday Concerts
Family Concerts 2012
Paintings that come to life in sound: From the vihuela to the electric guitar
The event took place on
Gerardo Arriaga

, guitar and theorbo.

Pepe Rey

, presenter
Taking four instruments from the same family as an example, this educational concert with a presenter takes us on a journey through works composed over the last five centuries, accompanying them with paintings from each period that reflect the original setting and context in which the works were performed. The music that was heard in the past can never be recovered, but it is possible to get an idea of how the works of the past sounded through iconography. At the same time, the concert shows the similarities and differences between these instruments, as well as the social and musical context in which each one reached its peak.
1. Vihuela y guitarra (siglo XVI)

Alonso Mudarra (1510-1580)
Luis de Narváez (1500-1555)
Diego Ortiz (1510-1570)

Romanesca o guárdame las vacas

Luis de Narváez

Los seis libros del Delphín: Canción del Emperador (sobre "Mille regretz" de Josquin des Prés)

Luis de Milán (1500-1561)

El Maestro (Valencia 1535): Fantasía XI de consonancias y redobles

2. Guitarra barroca (siglos XVII y XVIII)

Gaspar Sanz (1640-1710)

Pasacalles por la E

Santiago de Murcia (1673-1739)

Folías gallegas

Gaspar Sanz

Canarios

3. Guitarra clásica (siglos XIX y XX)

Fernando Sor (1778-1839)

Sonata, Op. 15 (b)

Francisco Tárrega (1852-1909)

Capricho árabe

Joaquín Rodrigo (1901-1999)

Aranjuez, ma pensée

4. Guitarra eléctrica

Improvisación en guitarra eléctrica
Gerardo ArriagaEstudió Musicología, Guitarra, Composición y Dirección de orquesta. Es profesor superior de Guitarra y de Composición por el Real Conservatorio Superior de Música de Madrid, y se doctoró en Musicología en la Universidad de Valladolid. Obtuvo el Premio extraordinario de fin de carrera de guitarra, y su tesis doctoral ganó el Premio extraordinario de doctorado. Como guitarrista, como intérprete de instrumentos antiguos de cuerda pulsada y mástil y como director de grupos de música antigua tiene una larga trayectoria. Ha ganado algunos premios internacionales, ha grabado varios CD y ha dado conciertos en casi todos los países europeos y algunos americanos. Ha impartido numerosos cursos en España, tanto en conservatorios como en universidades. Dirigió durante muchos años El Parnasso, grupo de música antigua de la Universidad de Valladolid. Es director de Roseta, revista de la Sociedad Española de la Guitarra. Desde 2001 es profesor de Musicología en la Universidad Complutense de Madrid.