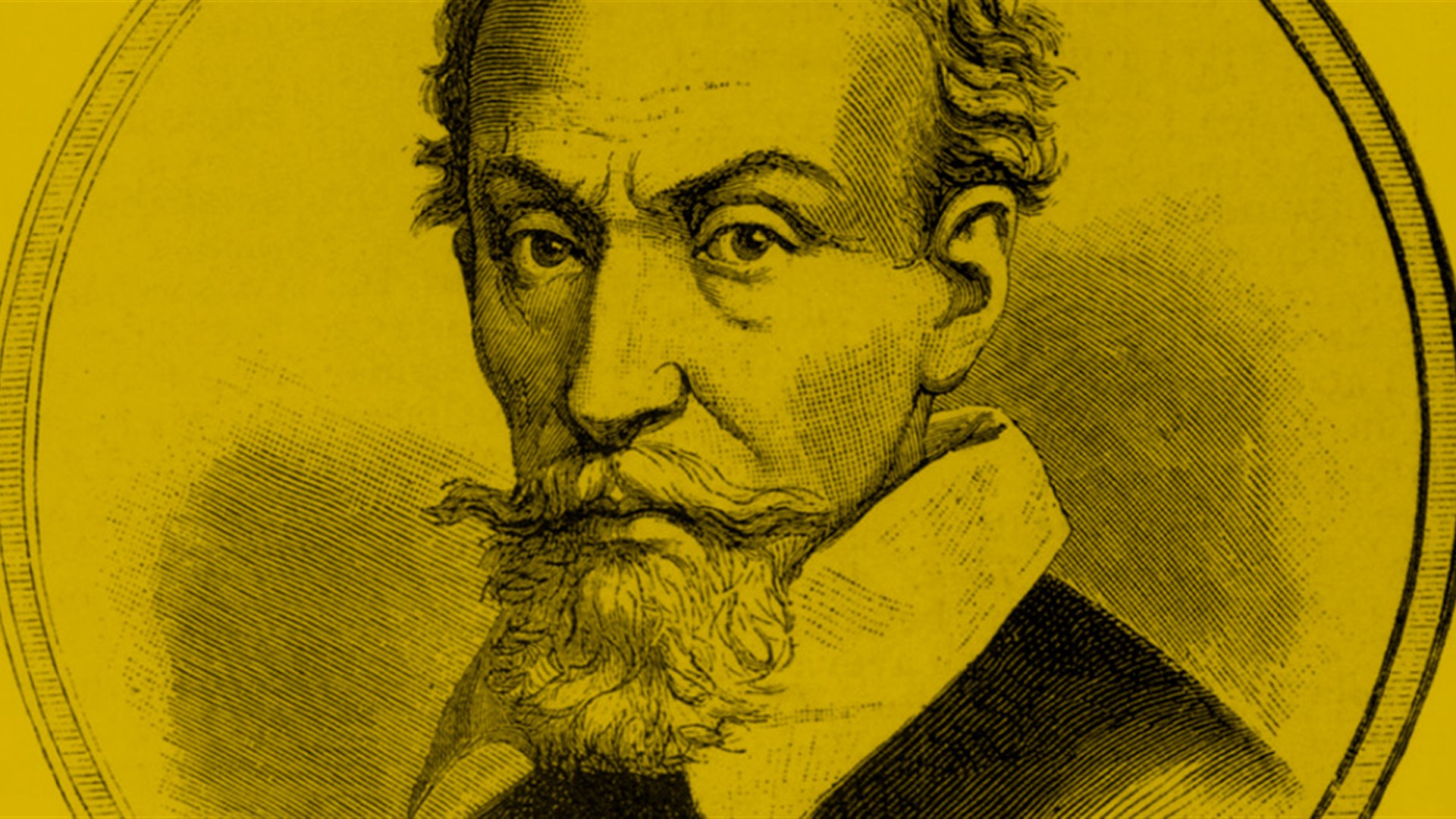 Wednesday Series
Monteverdi and the "Invention" of Melody
Lamenti della ninfa
The event took place on
Prior interview at
Raquel Andueza

, soprano


La Galanía

.

Jesús Fernández Baena

, theorbo.

César Hualde Resano

, baroque guitar.

Bérengère Sardin

, harp


Jesús Fernández Baena

interviewed by

Juan Manuel Viana
I

Bella mia (Amante felice), de Affeti amorosi

Claudio Monteverdi (1567-1643)

Et è pur dunque vero, de Scherzi musicali

Barbara Strozzi (1619-1677)

L'Eraclito amoroso, de Cantate, ariette e duetti Op. 2

Giovanni Girolamo Kapsperger (1575-1651)

Toccata arpeggiata (de Libro quarto d'intavolatura di chitarrone. Venecia, 1604)

Claudio Monteverdi

Lettera amorosa (Madrigales: Libro VII)

Follia del mondo, de Canzonette spirituali e morali

Claudio Monteverdi

Amor (Seconda parte), from Lamento della ninfa (Madrigales: Libro VIII)

Pietro Millioni

Ballo, de Vero e facil modo d'imparare a sonare et accordare

Claudio Monteverdi

Voglio di vita uscir

II

Tarquinio Merula (1594-1665)

El me tira nott'e di, de Curtio precipitatio et altri capricii. Libro secondo

Claudio Monteverdi

Quel sguardo sdegnosetto, de Scherzi musicali
Sì dolce è'l tormento, del Quarto Scherzo delle Ariose Vaghezze Op. 11

Alessandro Piccinini (1566-1638)

Chiaccona Mariona alla vera Spagnola (de Libro secondo "Intavolatura di liuto". Bolonia, 1639)

Benedetto Ferrari (1603)

Son ruinato appassionato, de Musiche varie

Giovanni Felipe Sances (1600-1679)

Usurpator tiranno, de Cantade (Libro 2)

Benedetto Ferrari

Voglio di vita uscir, de Musiche Varie. Libro secondo

Ascanio Mayone (1565-1627)

Toccata IV, del Libro secondo di diverse capricci per sonare

Claudio Monteverdi

Lamento d'Arianna (Madrigales: Libro VI)
Raquel AnduezaNacida en Pamplona, inicia su formación musical a los seis años. Posteriormente, becada por el Gobierno de Navarra y el Ayuntamiento de Londres, amplía estudios en la Guildhall Shool of Music and Drama de Londres, donde recibe el premio School Singing Prize. Poco más tarde conoce al maestro Richard Levitt, quien ha sido su referente hasta el presente. Colabora asiduamente con diversas formaciones: L'Arpeggiata, Orquesta Barroca de Sevilla, Gli Incogniti, La Tempestad, Al Ayre Español, El Concierto Español, Private Musicke, La Real Cámara, Hippocampus, B'Rock, Orphénica Lyra y Conductus Ensemble. En 2003 pasa a formar parte del cuarteto vocal La Colombina. En ese mismo año funda junto al tiorbista Jesús Fernández Baena un dúo especializado en música italiana del siglo XVII y en 2010 el grupo La Galanía. Actúa como solista en los principales festivales y auditorios de Europa y el mundo y en 2012 debuta en el neoyorquino Carnegie Hall y en los Proms londinenses. Ha sido dirigida por Christie, Biondi, Moreno, Ogg, Huggett, López- Banzo, Pluhar, Egarr, Dantone, Curnyn, Heras-Casado, Davis y Encinar, entre otros. Es invitada para impartir cursos de canto en el Teatro Real de Madrid, así como en las Universidades de Burgos y Alcalá de Henares. Colabora en bandas sonoras de películas, cortometrajes y series de televisión, como Isabel, Atraco, Tous les soleils y Disección de una tormenta. Graba para Virgin Classics, Glossa, K617, NB Musika, Accentus, OBS Prometeo y Zig- Zag Territoires. En 2010 crea su propio sello discográfico, Anima e Corpo, con el que publica Yo soy la locura, que recibe las mejores críticas de la prensa especializada, así como el premio Festclásica 2011, otorgado por la Asociación de Festivales de Música Clásica de España. Acaba de presentar su segundo álbum In Paradiso.
La Galanía

La Galanía es una de las formaciones especializadas más importantes del panorama musical español actual. Fundada en el año 2010 por Raquel Andueza y Jesus Fernández Baena, su finalidad es interpretar música barroca, tanto del siglo XVII como del XVIII, basándose en unos cuidados principios historicistas y apostando por colaborar con los mejores músicos tanto españoles como de otras nacionalidades, todos ellos especializados en este repertorio. Sus miembros forman parte de orquestas y grupos prestigiosos a nivel mundial, como Hespèrion XXI, Al Ayre Español, Orquesta Barroca de Sevilla, Private Musicke, Orchestra of the Age of the Enlightment o L'Arpeggiata, entre otros. Como eje central del grupo cuentan con la soprano Raquel Andueza, la cual es invitada regularmente a los auditorios y festivales más importantes del mundo.

Desde su debut, La Galanía comenzó a estar presente en los más prestigiosos festivales y auditorios y del mundo, en ciudades como Madrid, Berlín, Berna, Colonia, París, Brujas, Chicago, Moscú, Bruselas, San Sebastián, Panamá, Bogotá, Nueva York o Helsinki. En enero de 2011, La Galanía publicó su primer proyecto discográfico, Yo soy la locura, para la discográfica Anima e Corpo. Desde su salida al mercado, este disco fue de crítica y ventas y recibió de manera unánime el premio Festclásica que otorga la Asociación Española de Festivales de Música Clásica. Posteriormente el conjunto presentó sus trabajos discográficos Alma Mía y Pegaso –un compendio de salmos y motetes de Tarquinio Merula–, que también están obteniendo las mejores críticas y premios de la prensa.