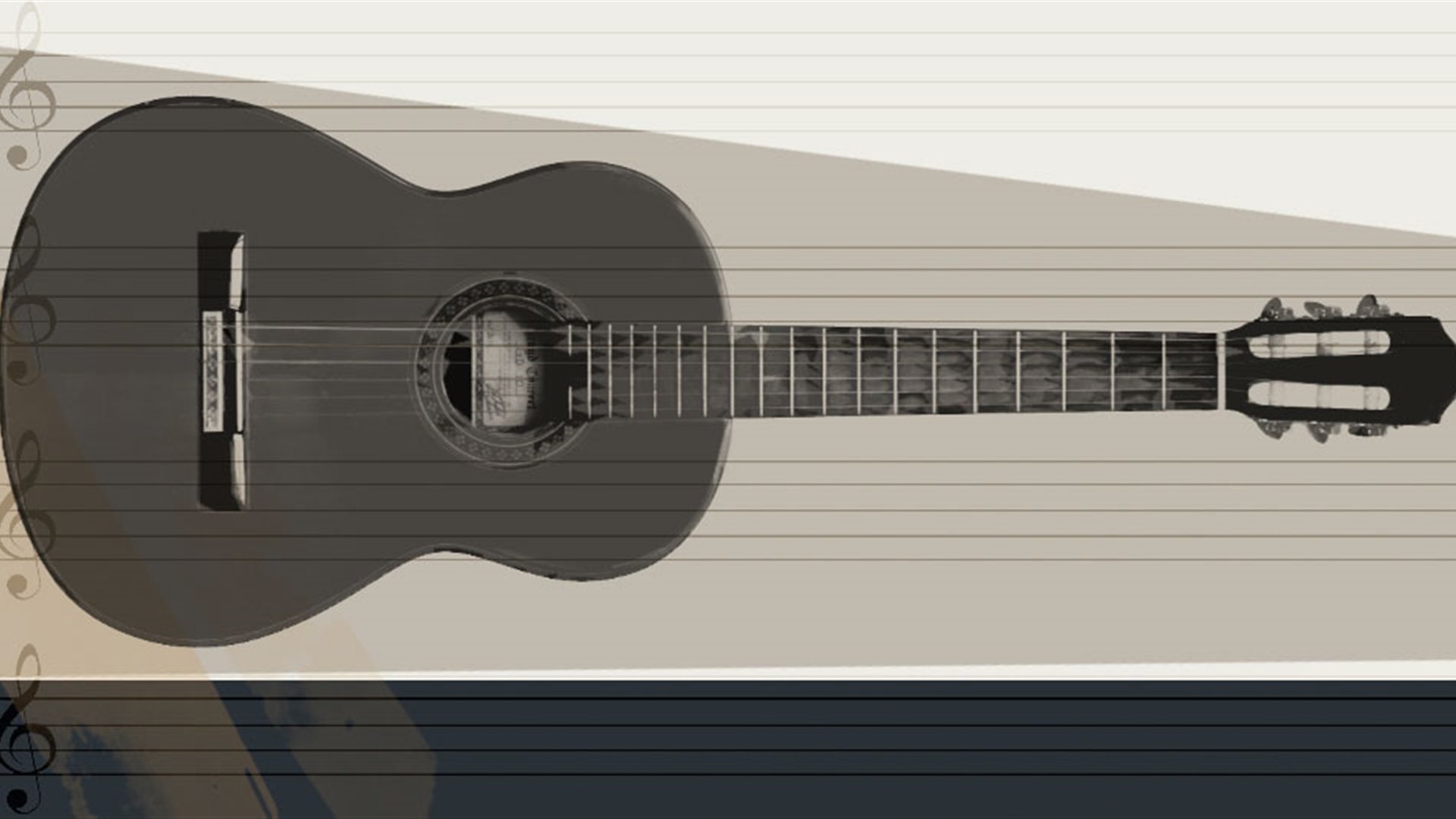 Premieres and (Re)premieres
Premieres and Re-Premieres (87) The Guitar Today
The event took place on
Prior interview at
Adam Levin

, guitar


Marta Cureses

interviewed by

Juan Manuel Viana
Since the eighteenth century, when the guitar was no longer exclusively a popular instrument and began to catch the attention of numerous composers, it has been irremediably and intrinsically associated with Spanish culture. This new concert in the Premieres and Re-premieres series presents a selection of recent works for this instrument by nine composers pertaining to different generations, from Leonardo Balada (1933) to Octavio Vázquez (1972), and also including Cruz de Castro, Casablancas, Brotons, Llorca, Del Puerto, Torres and Morales-Caso. As is standard practice in this format, the program includes two world premieres.
I

Leonardo Balada (1933)

Carpichos nº 8: Abstracciones de Albéniz

Carlos Cruz de Castro (1941)

Secuencia sefardita

Benet Casablancas Domingo (1956)

Tres piezas para guitarra 1

Salvador Brotons (1959)

Dues noves suggestions

Ricardo Llorca (1962)

Handeliana (Variaciones sobre el tema Va godendo de la ópera italiana Xerses de G. F. Haendel)

II

David del Puerto (1964)

Viento de primavera

Jesús Torres (1965)

Interiores 1

Eduardo Morales-Caso (1969)

La fragua de Vulcano

Octavio Vázquez (1972)

Suite Nostos
1 Estreno absoluto
Todas las obras de este programa están dedicadas a Adam Levin
Adam Levin

Ha sido definido por el renombrado guitarrista americano Eliot Fisk como un "guitarrista virtuoso y un verdadero hombre renacentista del siglo XXI con el brío, la inteligencia, el encanto, la tenacidad y la convicción para cambiar el mundo". Ha interpretado en prestigiosos escenarios de Estados Unidos y Europa, y ha sido reconocido por concursos nacionales e internacionales. Levin, además, forma el Duo Sonidos con el violinista William Knuth, con el que presentan una interpretación única de música clásica para un público muy diverso, al tiempo que expanden el repertorio para violín y guitarra a través de nuevos encargos de compositores. Su disco debut fue In the Beginning, y el disco Music from Out of Time, patrocinado por la Comunidad de Madrid, contiene grabaciones inéditas de compositores contemporáneos En 2012 comenzó la producción de un proyecto de grabación de cuatro volúmenes con sello discográfico Naxos, presentando 30 obras españolas, todas encargos de Levin, algunas de las cuales forman parte de este concierto. Ha recibido las becas Fullbright (2008) y Kate Neal Kinley (2010) para investigar e interpretar el repertorio contemporáneo de guitarra española. Más información en www.adamlevinguitar.com/.
Marta Cureses

Es Profesora Titular de la Universidad de Oviedo, Doctora en Geografía e Historia por esta misma universidad y Licenciada en Filología Anglogermánica por la Universidad de Salamanca. Ha realizado estancias en varias universidades europeas y en The London School of Economics and Political Sciences. Colaboradora de proyectos editoriales nacionales e internacionales y miembro del Consejo de dirección y redacción en revistas de arte, literatura y música en las que también ha dirigido algunos monográficos. Ha colaborado en Die Musik in Geschichte und Gegenwart o The New Grove Dictionary of Music and Musicians, donde ha escrito numerosos artículos. En 2004 se incorporó al equipo de Gobierno de la Universidad de Oviedo como Directora del Área de Cultura. Ha sido comisaria de exposiciones en España y diversas capitales europeas. Entre sus libros destacan Tomás Marco. La música española desde las vanguardias (2007), Historia del Piano Contemporáneo,Premio Jaén (2008), González Acilu: la estética de la tensión (1995 y 2001), Camino a Kampa: Clara Janés y Vladimir Holan (2006) y LIM 85-95. Una síntesis de la música contemporánea en España (II). Ha sido Subdirectora General en el Ministerio de Cultura.