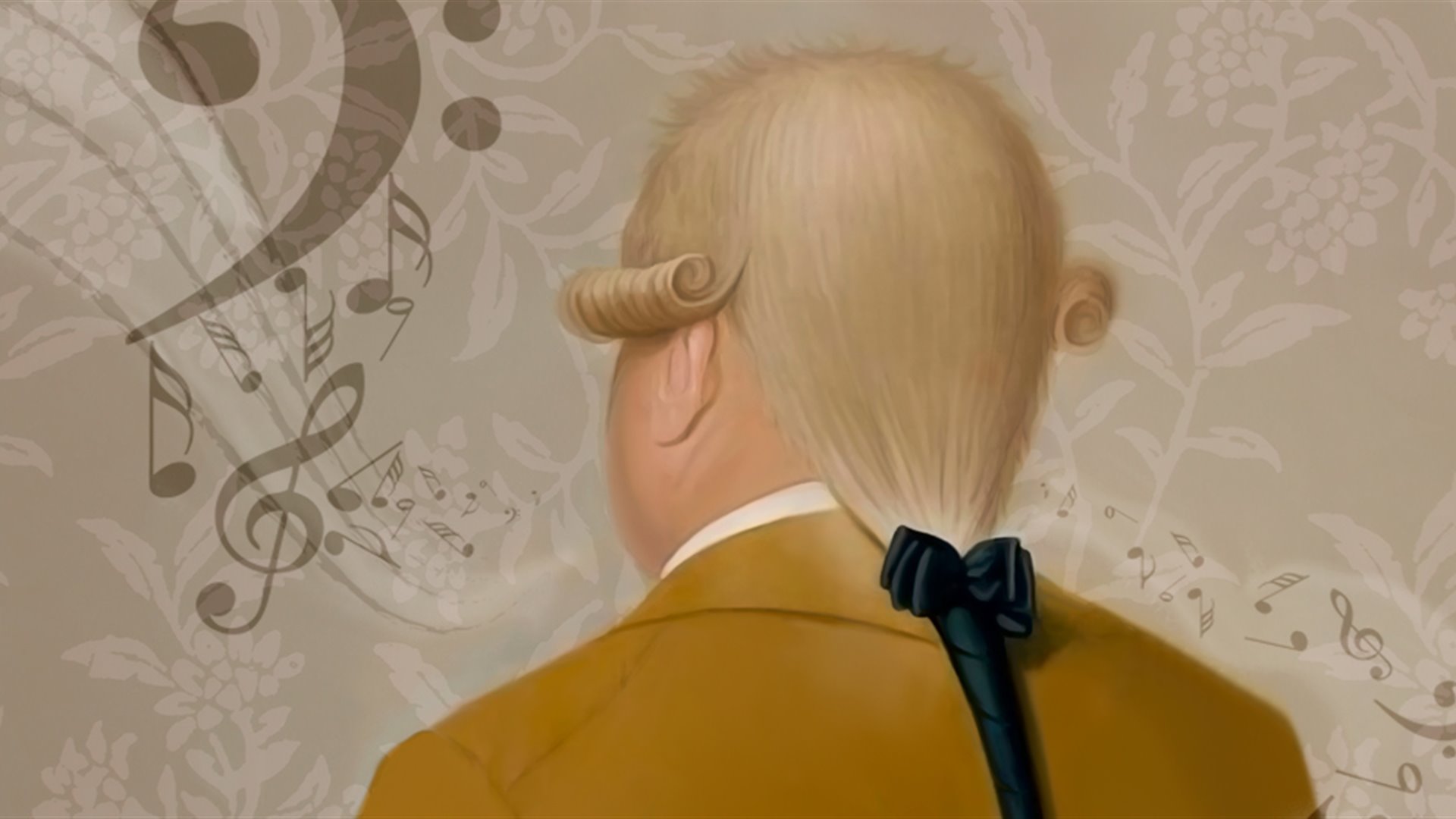 Wednesday Series
Gaetano Brunetti, Court Composer
2/3
The event took place on
Prior interview at
Cuarteto Quiroga

.

Aitor Hevia

and

Cibrán Sierra

, violin.

Josep Puchades

, viola.

Helena Poggio

, cello


Richard Lester

, cello


Cibrán Sierra

interviewed by

Juan Manuel Viana
El nacimiento del quinteto de cuerda puede fijarse de modo muy preciso: década de 1770 en París, Viena y Madrid. La formación de dos violines, una viola y dos violonchelos se mantuvo en boga durante los primeros años, en buena medida gracias a las fundamentales aportaciones de Brunetti y Boccherini en tierras hispanas. Esta disposición, sin embargo, acabó cediendo ante la disposición considerada hoy «clásica», formada por dos violines, dos violas y un violonchelo.
I

Franz Joseph Haydn (1732-1809)

Cuarteto en Fa menor Op. 20 nº 5

Gaetano Brunetti (1744-1798)

Quinteto en Do mayor Op. 1 nº 4 L 205 1

II

Gaetano Brunetti

Cuarteto en La mayor L184 1

Luigi Boccherini (1743-1805)

Quinteto en Do mayor Op. 10 nº 4 (Op. 12 nº 4), G 268
1 Primera interpretación en tiempos modernos
Cuarteto Quiroga

Descrito como "Exquisito" por el New York Times y "de sonido hermoso y técnica impecable" por The Strad, el Cuarteto Quiroga —cuyo nombre rinde tributo a la figura del gran violinista gallego Manuel Quiroga— es Premio Nacional de Música 2018, cuarteto residente en la Fundación Museo Cerralbo y, durante años, lo fue de la Colección Palatina de Stradivarius del Palacio Real de Madrid. Considerado una de las agrupaciones más destacadas de la nueva generación europea, es internacionalmente reconocido por crítica y público por sus interpretaciones audaces y renovadoras. Galardonado en los concursos internacionales para cuarteto de cuerda más prestigiosos (Burdeos, Paolo Borciani, Ginebra, Pekín, París, etc.), premio Ojo Crítico de RNE y Medalla de Oro del Palau de Barcelona. Habitual de los escenarios más importantes del mundo, desde Berlín a Nueva York, pasando por Ámsterdam, París, Londres, Estocolmo, Roma, Praga, Varsovia, Bogotá, Buenos Aires, Ottawa, Los Ángeles, Washington DC, etc. Entre sus colaboradores habituales se cuentan músicos de la talla de Martha Argerich, Javier Perianes, Veronika Hagen, Jörg Widmann, Valentin Erben o Jonathan Brown. Su creciente discografía para Cobra y Harmonia Mundi ha sido aplaudida y premiada por la crítica internacional y sus conciertos son grabados y retransmitidos por las emisoras de radio más importantes de Europa y América. Fuertemente implicados con la docencia, sus miembros imparten clase en el Conservatorio Superior de Música de Aragón, el Real Conservatorio Superior de Música de Madrid, Musikene y la Universidad Mozarteum de Salzburgo.

Richard LesterDestacado como solista, intérprete de música de cámara y miembro del Trío Florestan se presenta regularmente en los más destacados festivales y salas de conciertos. Es el violonchelista principal de la Chamber Orchestra of Europe y de la orchestra of the Age of Elinghtenment. En 2009 se unió al London Haydn Quartet, una formación que interpreta con con cuerdas de tripa y arcos del periodo clásico, y que ha recibido invitaciones para actuar en los más importantes ciclos de conciertos de Reino Unido, Estados Unidos, Canadá, Holanda, Bélgica, Francia, Alemania, España, Suiza y Hungría. El Cuarteto ha grabado la integral de los cuartetos de Haydn para Hyperion, y el ultimo disco, correspondiente al Op. 20, acaba de salir al Mercado. Entre sus éxitos más recientes destaca una gira por Reino Unido y Estados Unidos como solista de concierto con la OAE y Sir Roger Norrington, incluyendo actuaciones en South Bank en Londres, en Boston y en el Lincoln Center de Nueva York. También ha aparecido como director/solista con la OAE, la Academy of St Martin in the Fields, la Irish Chamber Orchestra y en Montreal y Quebec junto a Les Violons du Roy. Ha realizado más de 30 grabaciones, ganando dos veces el premio Gramophon al mejor disco de música de cámara. Sus registros de la integral de Mendelssohn para violonchelo y piano junto a Susan Tomes y un disco con las sonatas de Boccherini en instrumentos de época, están disponibles en Hyperion. Richard Lester es professor en la Guildhall School de Londres.