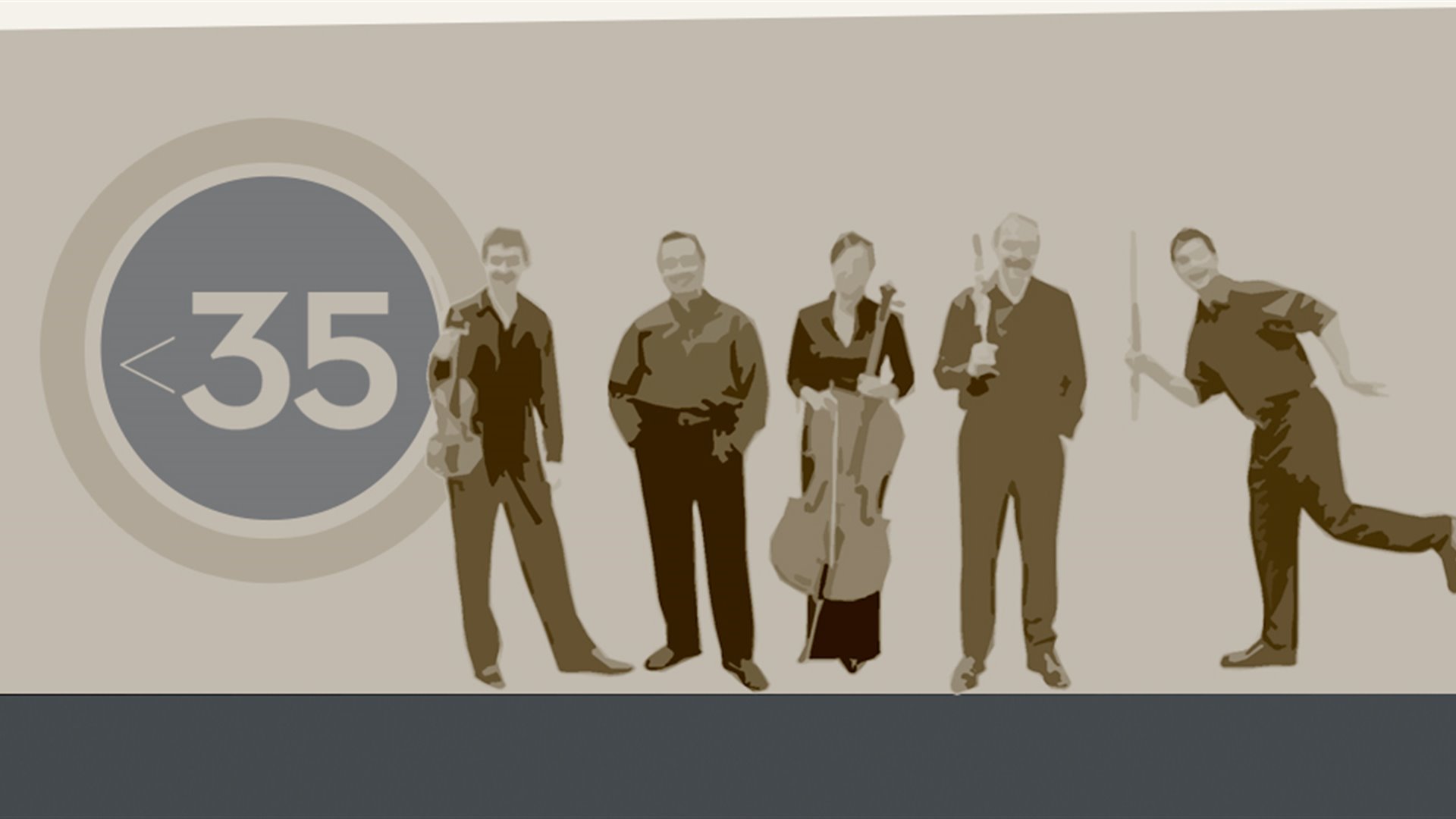 Premieres and (Re)premieres
Premieres and Re-Premieres (89) Composers Sub-35 (II)
The event took place on
Prior interview at
Taller Sonoro

.

Jesús Sánchez Valladares

, recorder.

Camilo Irizo

, clarinet.

Ignacio Torner

, piano.

Alejandro Tuñón

, violin.

María del Carmen Coronado

, cello


Ignacio Torner

,

José Rubén Cid

and

Céler Gutiérrez

interviewed by

Laura Prieto
Titled Composers Sub-35, this concert format, inaugurated during the 2012-2013 season, seeks to provide an annual forum for young Spanish composers to showcase their works. The age at which Mozart died has been symbolically taken to represent a potential turning point in any composer's career. Composers Sub-35 aspires to act as an observatory for those interested in contemporary music, surveying new creative tendencies in the works of young composers. This second year features Taller Sonoro, acknowledged as one of the most artistically respected contemporary-music ensembles.
Fran Cabeza De Vaca (1976)

The Tryst

José Rubén Cid (1987)

Kaleidoskopik 1

Nuria Núñez (1980)

Imágenes desde el desierto, para clarinete, violonchelo y piano

Julián Ávila (1982)

Cuasicristal II, para flauta, clarinete, violín y violonchelo

José María Ciria (1990)

L'atto e l'Inerzia, para flauta, violonchelo y piano

Céler Gutiérrez (1988)

Aphasia 1
1 Estreno absoluto
Taller Sonoro

Desde su creación en el año 2000, Taller Sonoro ha ofrecido conciertos periódicamente en prácticamente todos los escenarios españoles de importancia ásí como en Europa, en salas como la Musikverein (Viena), Les invalides (París), el Teatro Quartz (Brest) y el Auditorio Marcel Landowski (París), y en Latinoamérica, con giras anuales en Perú, Colombia, Argentina y México. Es conjunto residente de la Cátedra Manuel de Falla (Cádiz) desde su creación en 2003, y del Centro Nacional de las Artes de México desde 2016. Además, en 2018 es conjunto residente en el Circulo Colombiano de Música Contemporánea y en el Máster de Composición del Conservatorio de Parma. Igualmente ha ofrecido talleres y cursos en distintas universidades europeas y latinoamericanas
Germán Gan

Doctor en Historia del arte-Musicología por la Universidad de Granada, con una tesis sobre la estética musical del compositor Cristóbal Halffter. Entre sus publicaciones más relevantes se cuentan estudios sobre la recepción en España de la obra de Messiaen, Stravinsky, Hindemith y Gerhard –para las editoriales Ashgate y Brepols y la Revista catalana de musicología, respectivamente–, el cuarteto de cuerda española contemporáneo (Peter Lang) y las relaciones entre vanguardia musical y abstracción pictórica durante el franquismo (Brepols). Ha elaborado aproximaciones musicológicas a compositores como Benet Casablancas, Ramon Lazkano, Elena Mendoza, José María Sánchez-Verdú o Mauricio Sotelo. Es, además, responsable del capítulo dedicado a las vanguardias musicales de posguerra en el séptimo volumen de la Historia de la Música en España e Hispanoamérica (Fondo de Cultura Económica) y coeditor, junto a Gemma Pérez Zalduondo y Jordi Ballester, de los volúmenes Music and Francoism y Music Criticism 1900-1950 (Brepols). En la actualidad, es profesor titular en el Departament d'Art i de Musicologia de la Universitat Autònoma de Barcelona y vicepresidente de la Sociedad Española de Musicología (SEdeM).