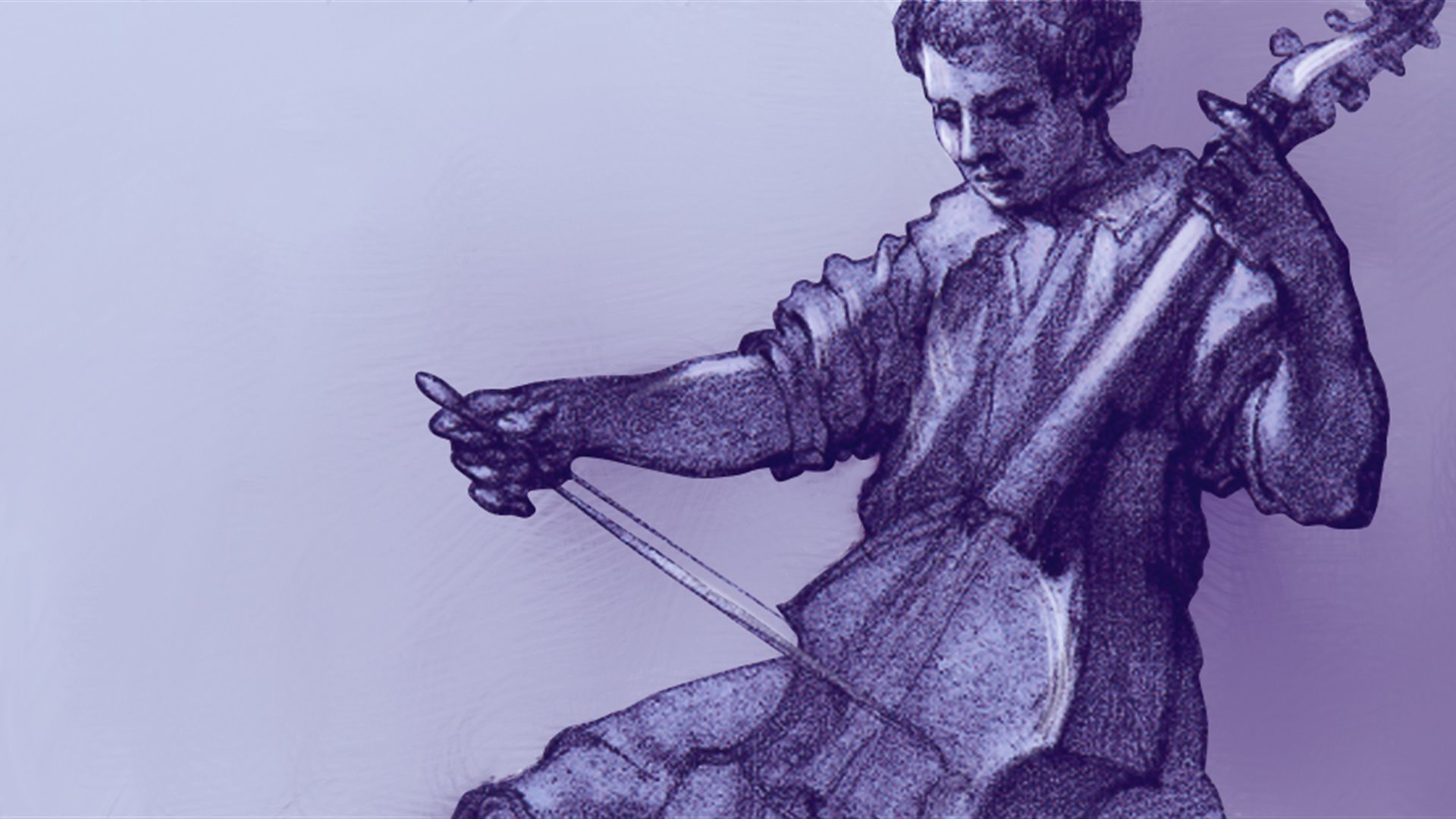 Wednesday Series
The origin & splendour of the viola da gamba
The origin: english consort
The event took place on
Prior interview at
Mark Levy

, conductor and viola da gamba


Concordia Viol Consort

.

Joanna Levine

,

Lian Byrne

,

Reiko Ichise

and

Alison McGillivray

, viola da gamba


Cristina Bordas

interviewed by

Juan Manuel Viana
La escritura para consort de violas, una tradición típicamente inglesa, tiene su cumbre en las obras de Dowland, Byrd, Gibbons y Purcell. A modo de "conversación sin palabras", por utilizar una metáfora aplicada a los cuartetos del Clasicismo, este programa presenta una selecciones de las más excelsas fantasías, suites y danzas jamás concebidas para un consort.
I

John Dowland (1563-1626)

Lachrimae Antiquae, de Lachrimae or Seven Tears
The Earl of Essex Galliard
Mistress Nichols Almand

John Taverner (c. 1490-1545)

In Nomine

Elway Bevin (1554-1638)

Browning

Robert Parsons (1535-1571)

Ut re mi fa sol

Christopher Tye (c. 1505-1573)

In Nomine "Crye"

William Byrd (1543-1623)

Fantasy "Two parts in one"
In Nomine nº 2
Preludium & Ground "The Queen's Goodnight"

II

Orlando Gibbons (1583-1625)

Fantasy nº 3, from Fantasies of Three Parts
Fantasy nº 2, from Fantasies of Three Parts
In Nomine nº 3

William Lawes (1602-1645)

Consort Sett nº 4 en Fa mayor
Fantasie-Paven-Aire

Henry Purcell (1659-1695)

Fantasy nº 12 a 4
Fantasy nº 11 a 4
Fantasy upon one note Z. 745
Concordia Viol Consort toca, bajo de viola atribuido a Richard Meares (1675), bajo de viola [sin más datos], Viola tenor inglesa de finales del s. XVI y dos violas soprano, copia de violas inglesas de Henry Jaye de la primera mitad del s. XVII.
Concordia Viol Consort

Concordia, la agrupación de Mark Levy, lleva haciendo música durante casi dos décadas. En su núcleo se sitúa un destacado consort de violas, conocido por sus conmovedoras interpretaciones de las obras de Byrd, Gibbons, Downland y Purcell. Con una formación flexible que incluye algunos de los más destacados acompañantes de bajo continuo de arco y cuerda pulsada, Concordia se deleita en forjar creativas colaboraciones con cantantes solistas y grupos vocales. Las últimas temporadas han realizado giras con los King's Singers por Alemania, Polonia y Reino Unido; por España con el Ensemble Gilles Binchois, así como en los más importantes festivales en Inssbruck, Potsdam, Dijon, Cuenca, York y en el Festival Lufthansa de Londres. Entre las grabaciones del grupo hay varios discos con los King's Singers e I Fagliolini. Los registros de Concordia también incluyen álbumes dedicados a Byrd, Gibbons, Lawes y Locke, tres discos de música italiana de los siglos XV y XVI y un recital de música inglesa cuyo libreto incluye un ciclo de poemas especialmente encargado al poeta Glyn Maxwell.

La mayoría de los programas de Concordia han sido grabados para su difusión por BBC Radio 3, y pueden escucharse también en diversos programas de la televisión BBC.